Cortina
Okay resort with stunning backdrops of the Dolomites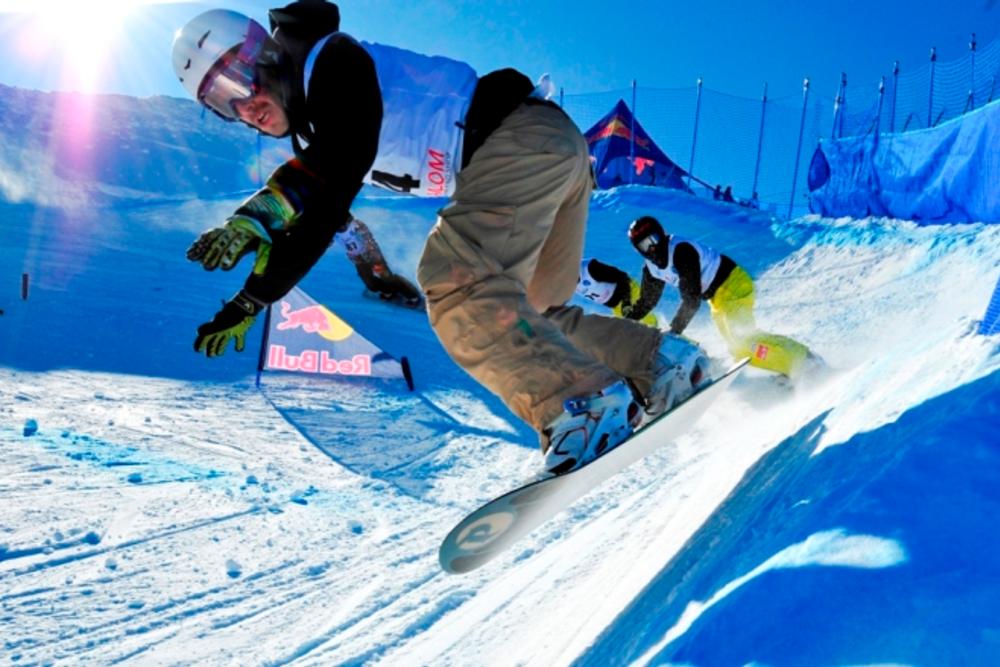 Cortina Snowboarder / Stefano Zardini
Freeriding
Freeriders will find that the most challenging runs are located down from the Tofana, which rises to 3243m and is accessed by cable car. From the summit you'll find plenty of stuff to check out, as Cortina offers some good powder riding. The terrain is varied, with steep pitches and nice rollers to jump off, but not many natural kickers.
Tree runs abound at the lower elevations, and there are some good gullies to play in. Hire a guide if you want to snowboard off-piste here, as the Dolomites are scraggy and craggy, the cliffs are big and are not signposted. Rugged doesnt begin to describe these mountains. That said, you could have a lot of fun off-piste boarding here as there is a heap of terrain accessible from the lifts.
Freestyle
Freestylers may not get manmade hits, but not to worry as there are plenty of natural ones with some cool drop-offs and big banks to catch air from, on both mountain sections. The Tofana area has the best stuff, though.
Cortina is not the resort to go to if you are looking for some freestyle action the park is small with a small, shallow pipe, one tabletop kicker and three rails. A good beginner park, but there's not much else going for the place freestyle-wise.
Pistes
The Sella Ronda trail is definitely worth a visit, as is the Canellone, which is a two-planker's race run and the area to cut the snow in style - definitely not for wimps. The slopes in Cortina are well maintained, smooth and easy to follow. There's some very steep sections, no flat "get out and push" sections, which is a major plus.
Beginners
Beginners can progress here on good easy slopes, with the best stuff around the mid-section of the Tofana. These can be reached by chair(rather than drag)lifts.