Happo One
Hakuba's most dramatic destination; bigger, steeper and more varied then your average Japanese resort. No park at present but management are currently discussing future plans to build one, watch this space.
Summary
Freeride - 80%
Pillows and Pow!
Freestyle - 40%
Just natural baby
Pistes - 75%
Good but confusing layout

Lift count : 1 x Gondolas 25 x Chairlifts
OF PISTES (13 PISTES)

Pass (Low/High Season) : 0 Season pass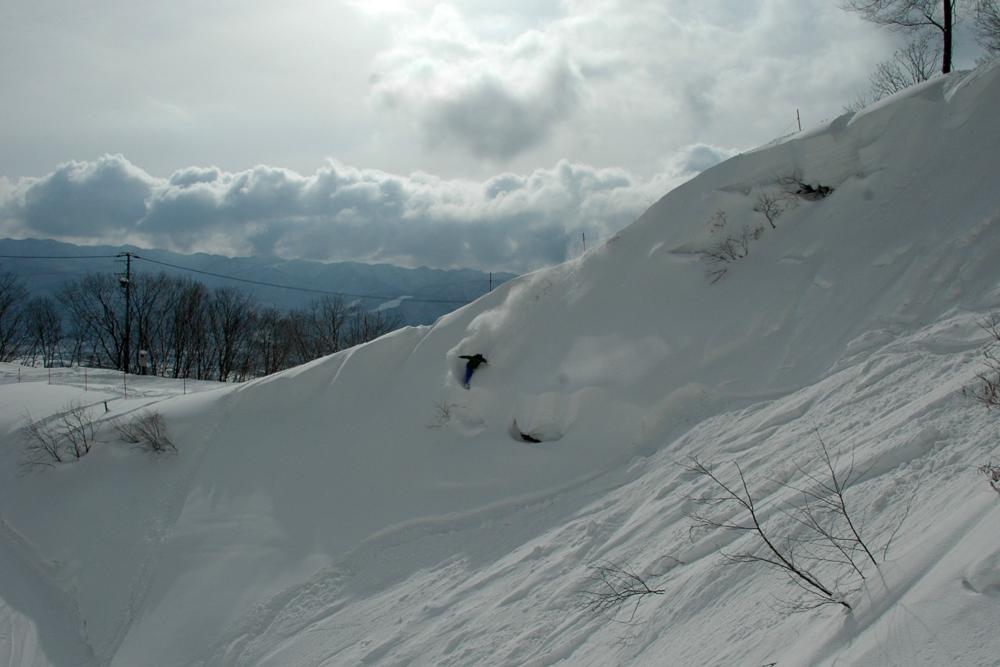 Happo freeriding / Photo: Steve Dowle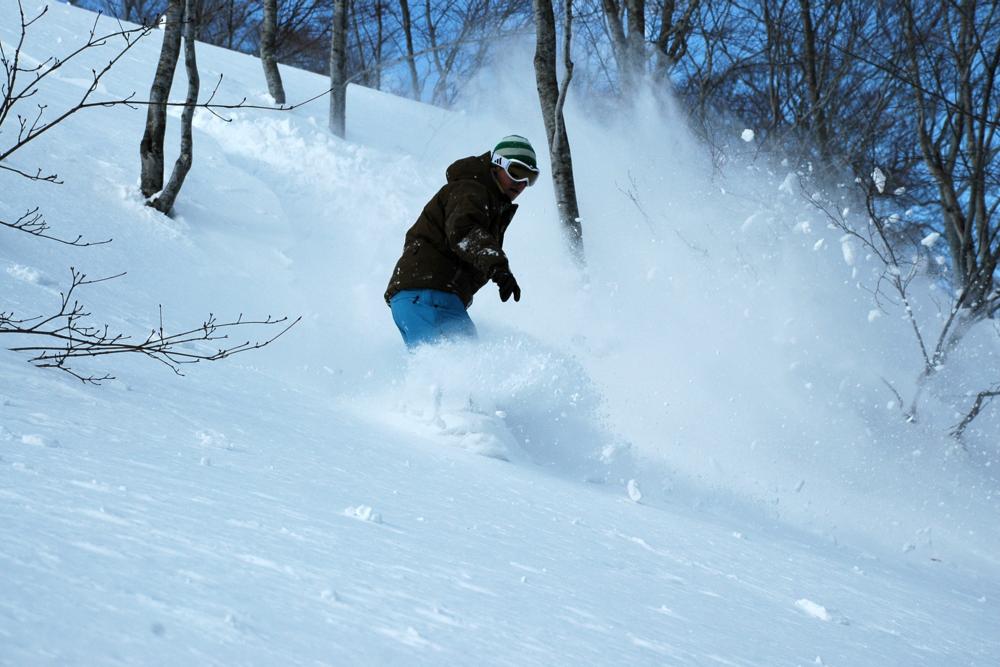 Happo tree runs / Photo: Steve Dowle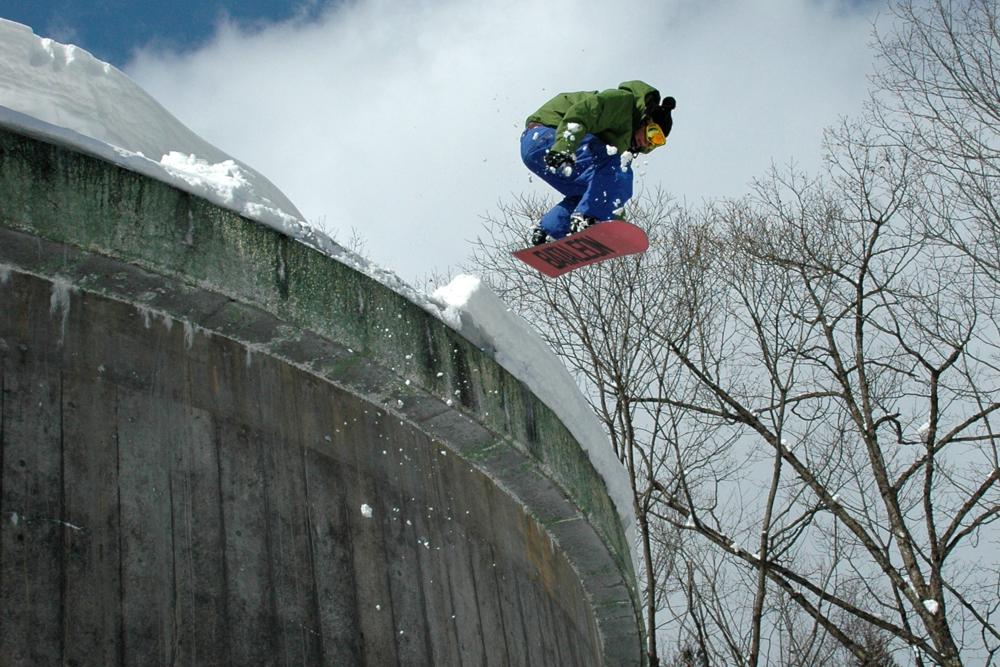 Happo drop / Photo: Steve Dowle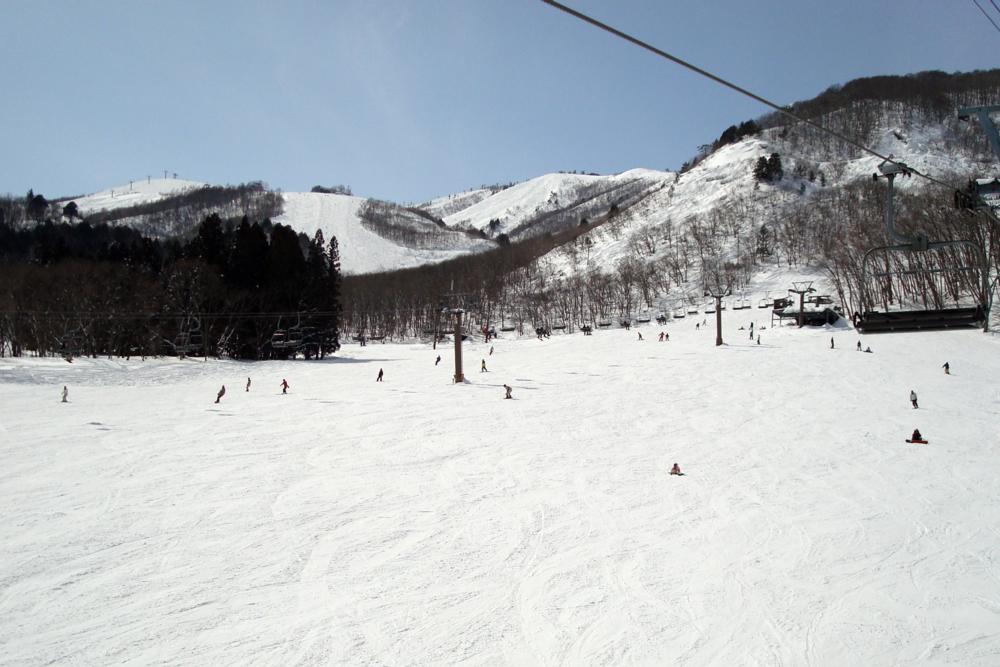 Happo beginner pistes / Photo: Steve Dowle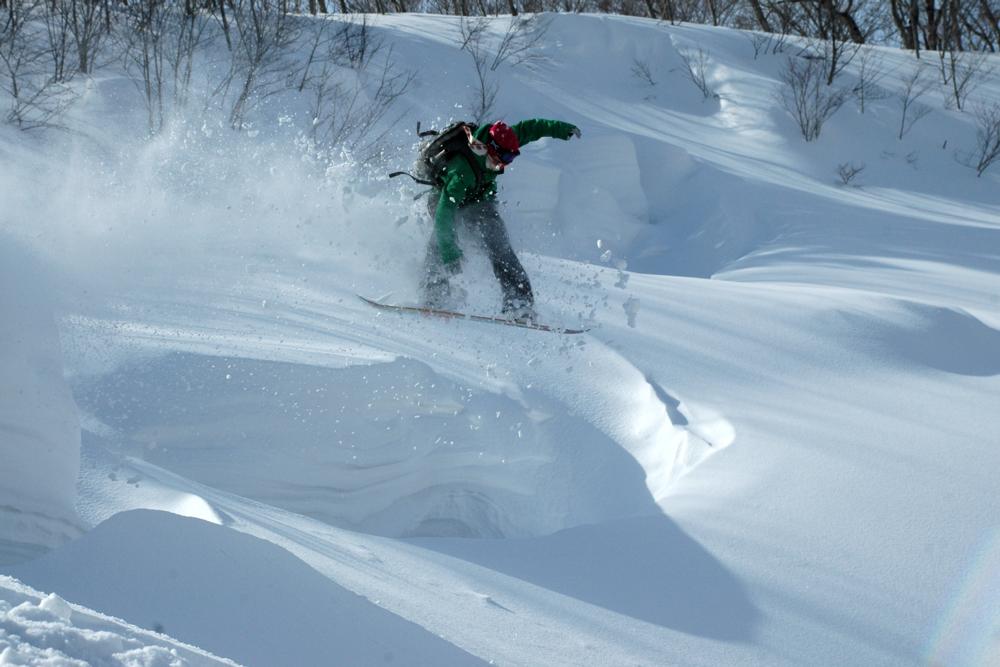 Happo pillows / Photo: Steve Dowle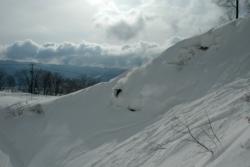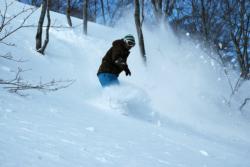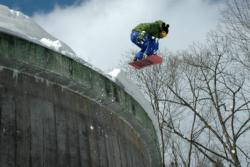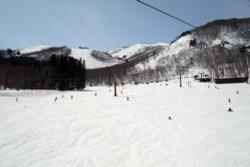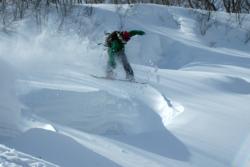 Introduction
Happo-One boasts some of the steepest and most dramatic landscapes in the area and provides a great range of terrain to satisfy any intermediate / advanced rider.
The resort is popular with tourists and western seasonaires so beware if you are looking for a full on Japanese experience. The bonus to the westernisation of the resort is that there are English language menus, terrain maps and information spots. This ensures ordering food at lunch and finding your way around is not the confusing guessing game often played by westerners travelling in Japan.
It is also worth noting that the Happo-One management seem to be slightly more relaxed about those venturing off-piste then other local hills. At Happo, with a bit of subtly (don't ride under the lifts) those powder tree runs you've dreamed about can finally be made a reality.
The resort boasts an extensive selection of both on and off-piste terrain. Pistes range from wide and gentle to steep and banked, whilst the off-piste provides choices for everyone, from next to the run powder fields to steep, deep, hike in and out back country lines.
The top to bottom decent is also a fair distance allowing for real leg burner runs that are far and few between in the smaller resorts in Japan.
As far as crowds go, as at many resorts near Tokyo, the place is heaving on the weekends and dead during the week, so if you are flexible as to when you visit avoid weekends at all costs.
The lift infrastructure is decent, although chair lifts are slow so taking the gondola is often your best option. Having said this the sole run that leads from mid-station to the gondola is notably hard to find, so get your maps out and study your routes… not all pistes lead to the lift as one might hope they would.
There is night riding on through out the year, but it does consist of one lit run, perfect for beginners but perhaps a little limiting for a more experienced rider.
The lack of a park is the one negative thing to be said about Happo-One. However, at present the resort it hosting one-off High Cascade park weeks, with the hope that the temporary parks will become permanent features in the near future. Happo-One is a top class mountain and a must for any visitor to the Hakuba region.