Ishiuchi Maruyama
Excellent parks & halfpipes makes this one of the best resorts in Japan for freestylers. Good number of long runs will please those who like to stick to the pistes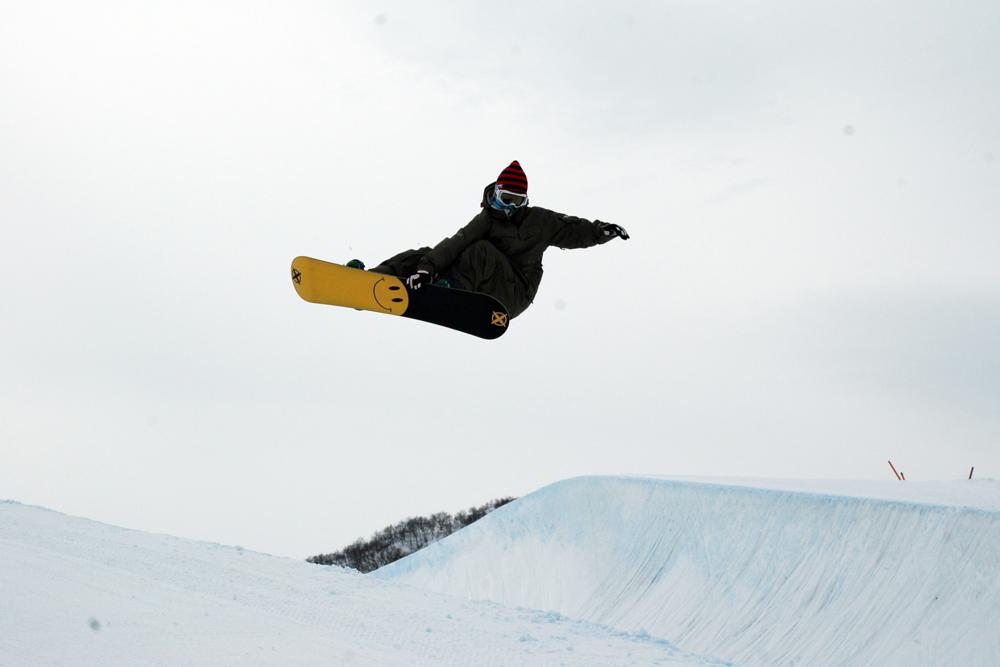 Ishiuchu superpipe 2 / Photo: Steve Dowle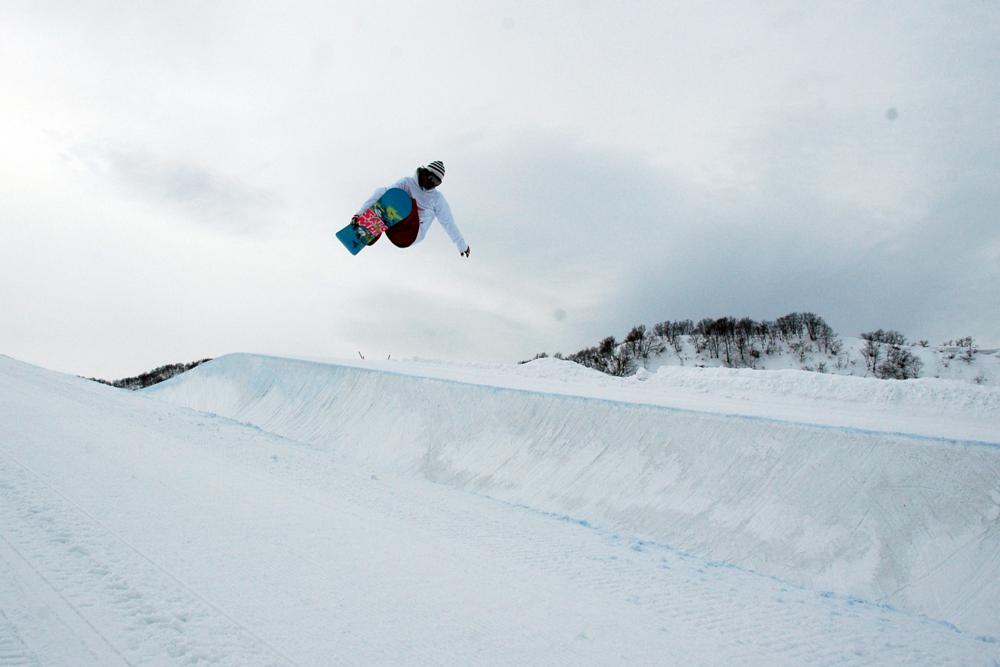 Ishiuchu superpipe / Photo: Steve Dowle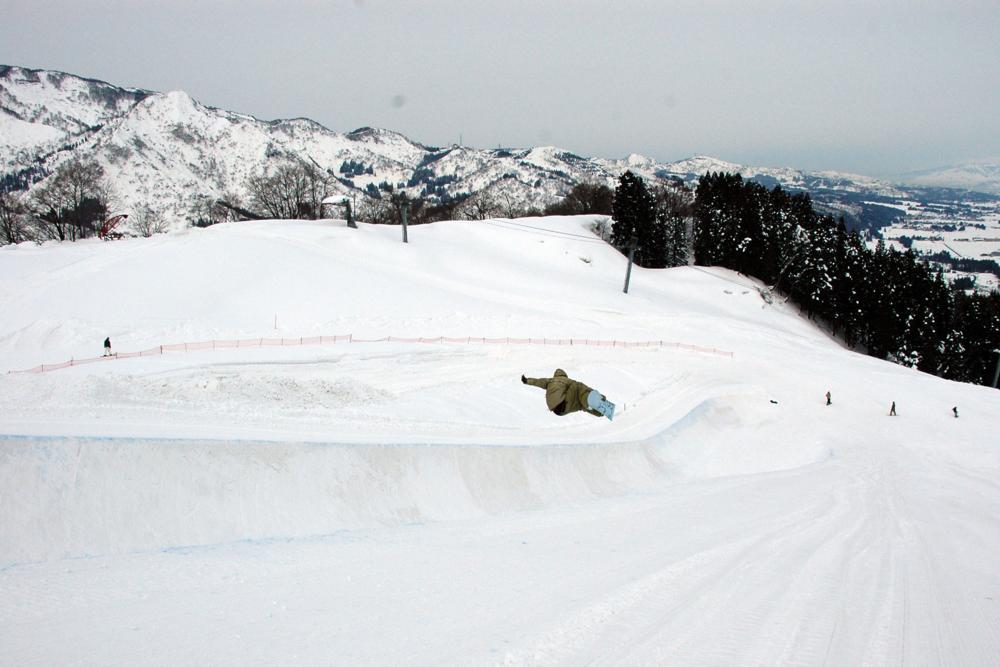 Ishiuchu superpipe 1 / Photo: Steve Dowle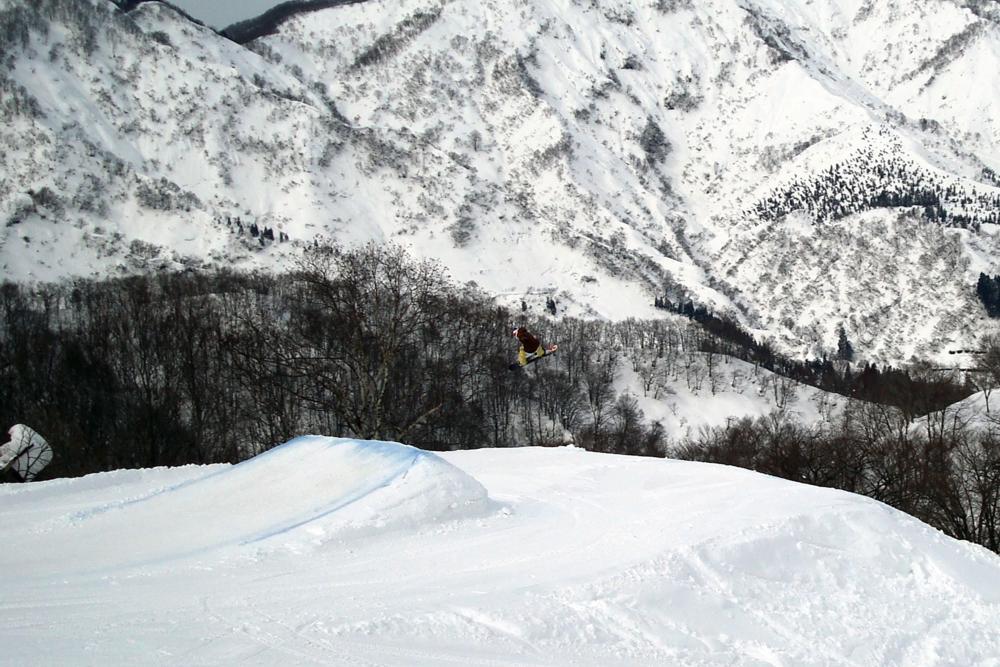 Ishiuchu park / Photo: Steve Dowle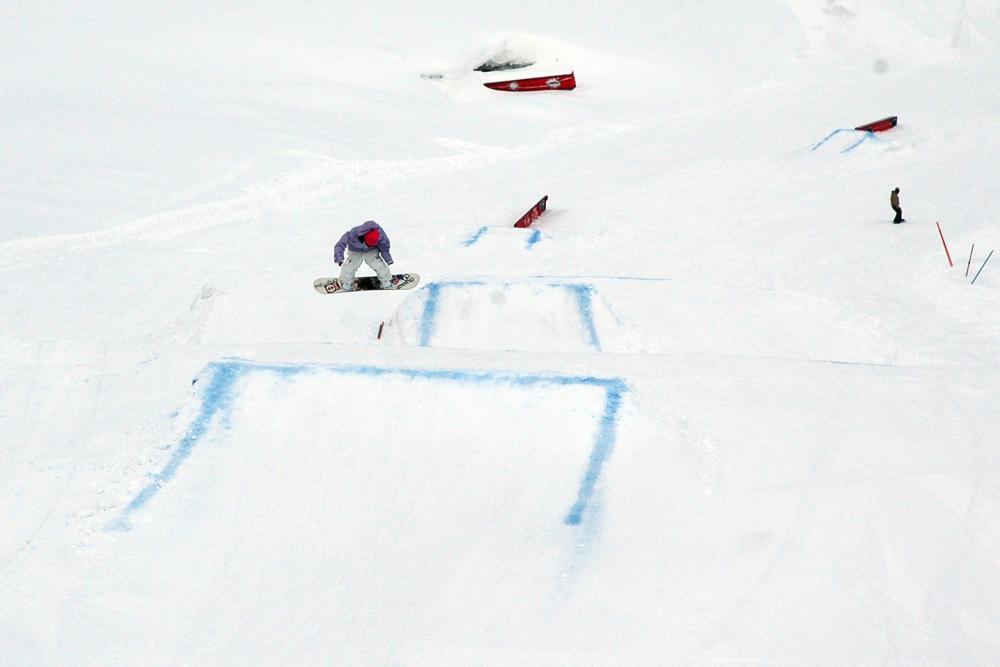 Ishiuchu kicker line / Photo: Steve Dowle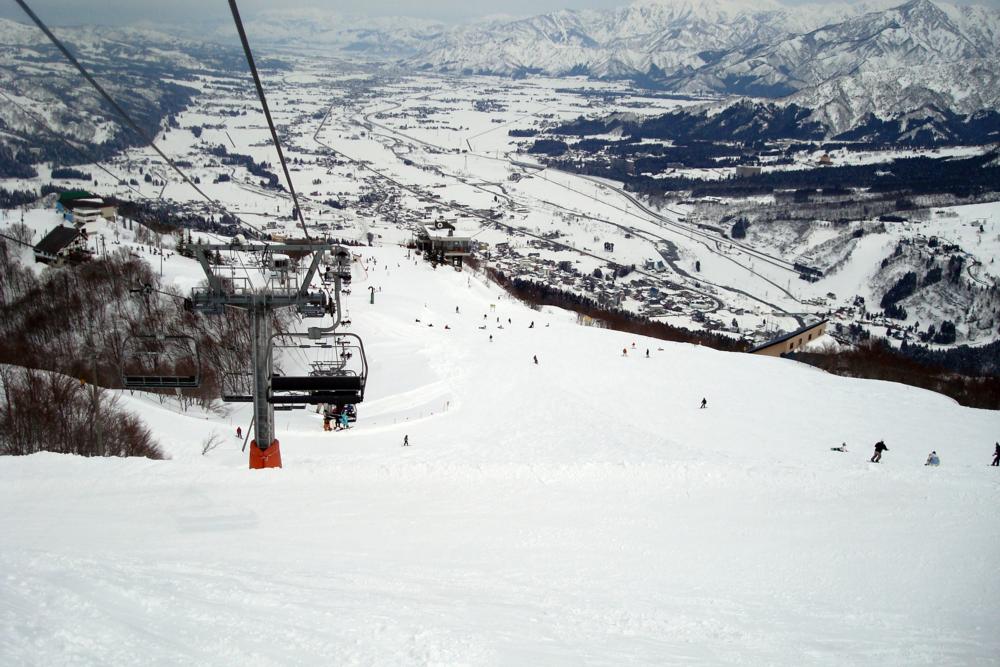 Ishiuchu pistes / Photo: Steve Dowle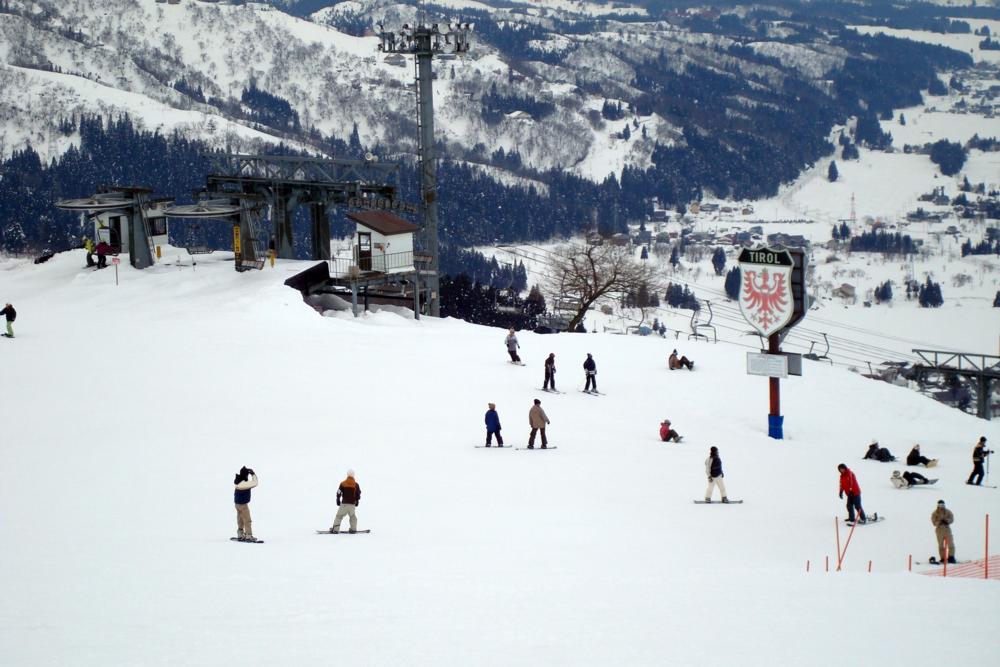 Ishiuchu pistes 1 / Photo: Steve Dowle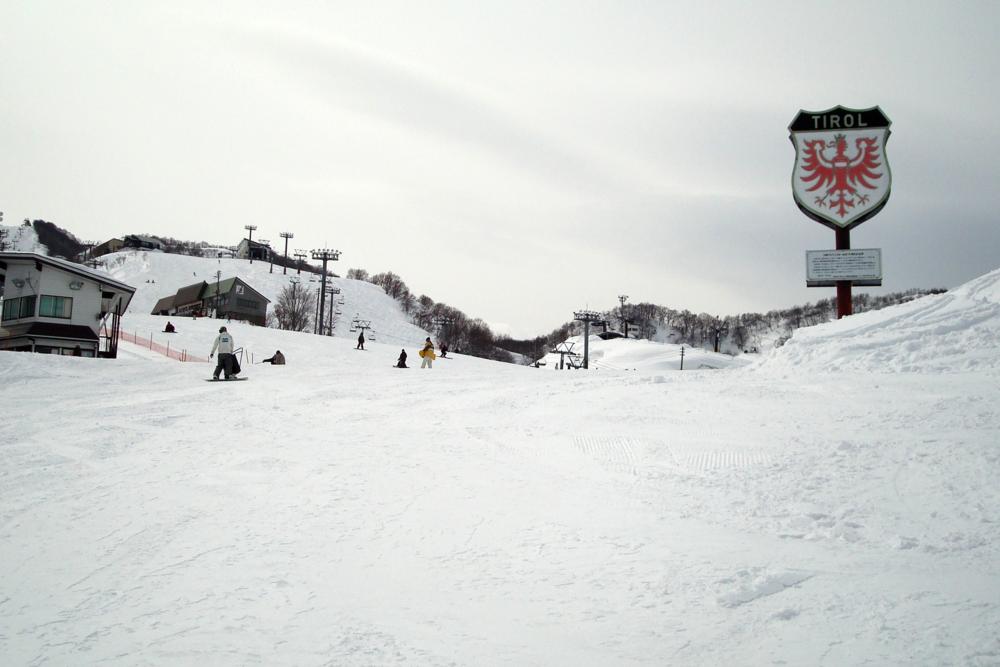 Ishiuchu pistes and Tirol sign / Photo: Steve Dowle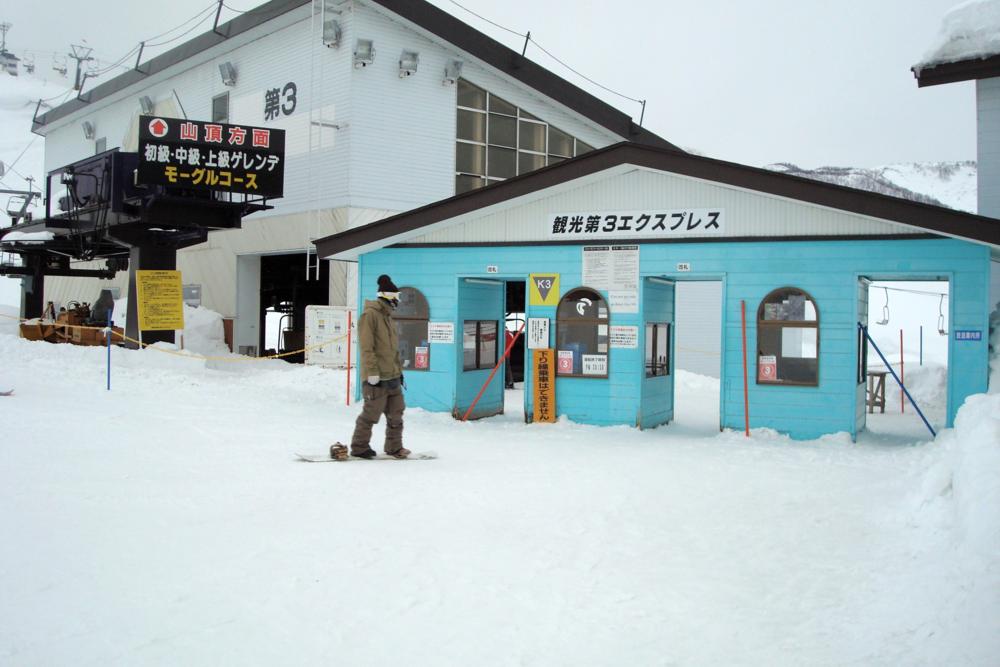 Ishiuchu lift entrance / Photo: Steve Dowle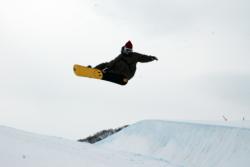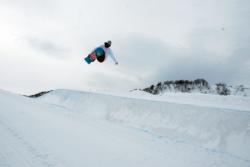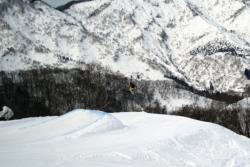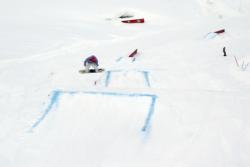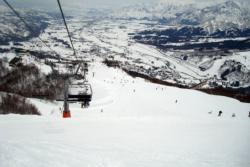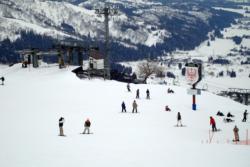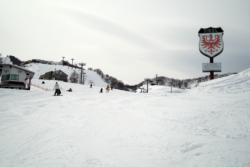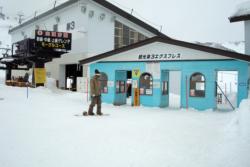 Freeriding
There are limited off-piste opportunities and the ski-patrol are quick to make sure that you don't take any that are. Hang around checking out a possible stop and before you know it there will be a tap on your shoulder or a stern look from the patrol, and its back on the piste for you. If you do get caught then you'll get your lift pass taken off you and escorted off the mountain.
If you're cunning enough and willing to duck under the ropes then there are some opportunities under the Hatsukaisshi Rainbow lift and the Chuo No.3 lift accessible from the Paradise Course piste.

Freestyle
This is an excellent resort for freestylers of all abilities. The 2 halfpipes are situated either side of the wide Ginza Course piste. The intermediate pipe is located directly under the Chuo No.2 chairlift but the Japanese are far too well natured to mock you if you wipe out. The pipe is 120m long and doesn't have the highest or steepest sides but is generally well maintained. The superpipe on the other side of the piste is again 120m long but has much higher walls, is impeccably well maintained.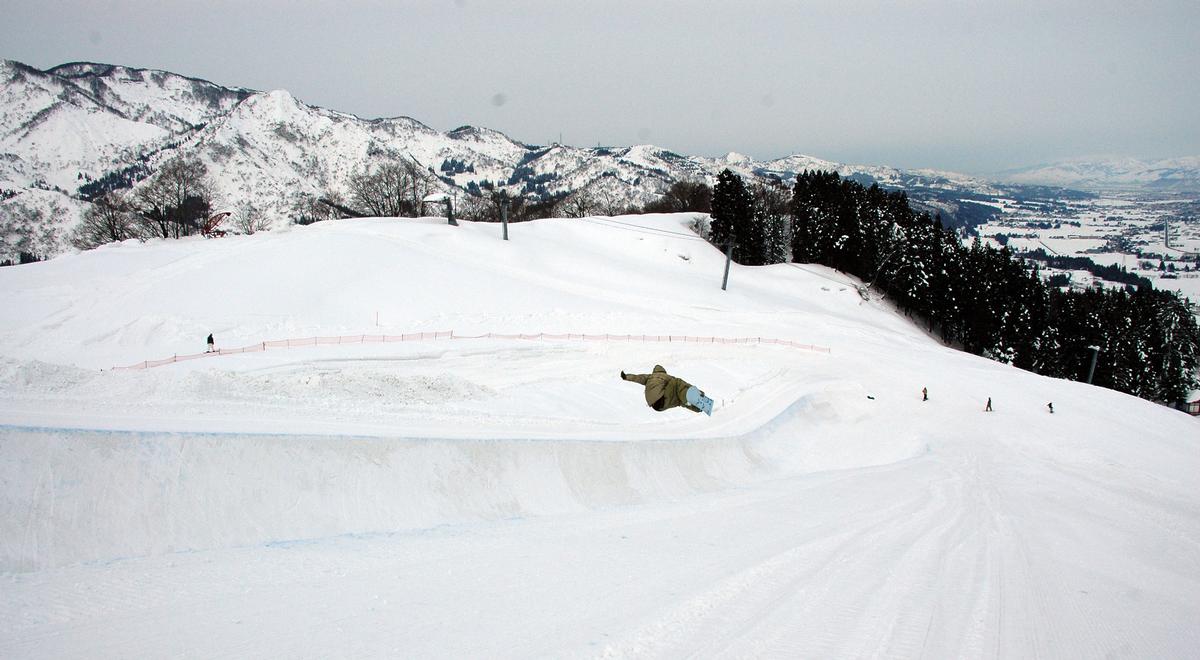 There are 4 terrain parks dotted around the resort and each one is well msaintained by the staff. The main park is served by the Kanko No.4 lift, it features a long rail line with numerous straight, flat-down, rainbow rails and boxes. Parallel to this is 2 kicker lines which includes a pro-line that has several 10m table-tops. The second park is located just before the superpipe and features a single line of 3-4 kickers and 3-4 rails which go behind the back of the pipe. Not really a park, but there's a pair of kickers (one used for big-air comps) near the Chuo base area under the Chuo No.1 chairlift. A beginners park round things up on the Summit Course over by the Hatsukaishi entrance.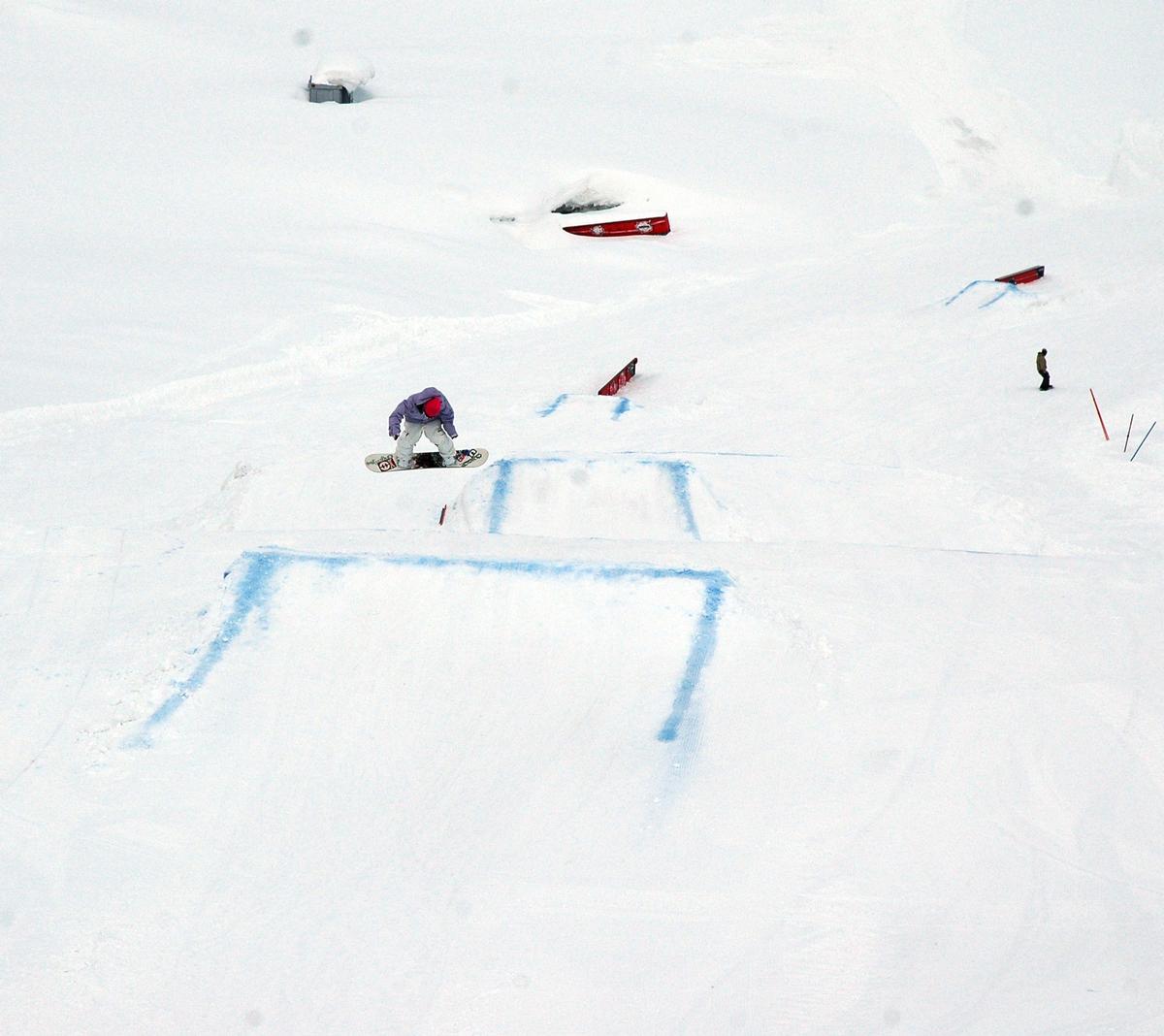 Pistes
There are some excellent pistes, every one of them is very wide, well maintained and never seem to get crowded. The Sancho Course at the top of the resort is perfect for speed freaks and carvers alike and is the steepest.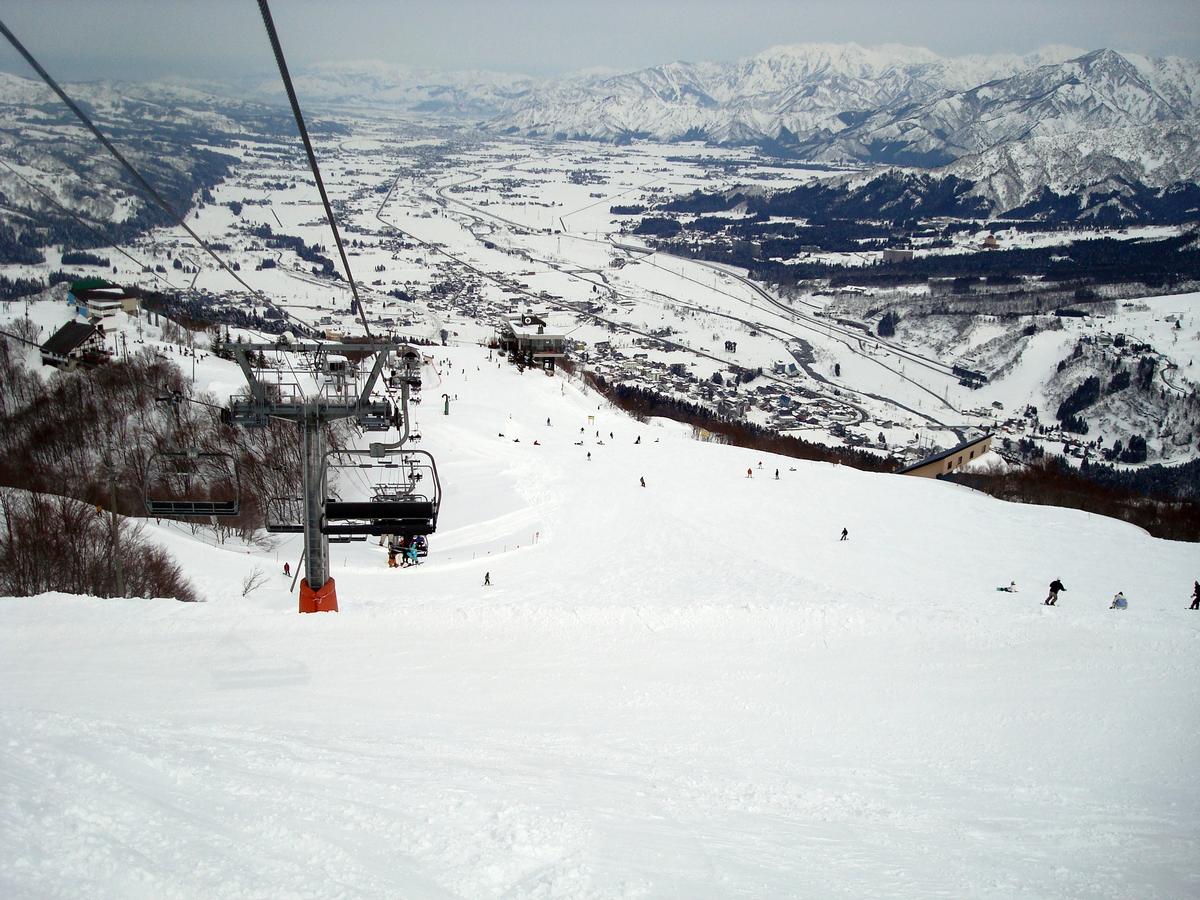 Beginners
This is an excellent resort to learn to snowboard. There are no real flat or narrow sections to contend with, no drag lifts and all the pistes are wide enough not to get intimidated by any passers by belting down.