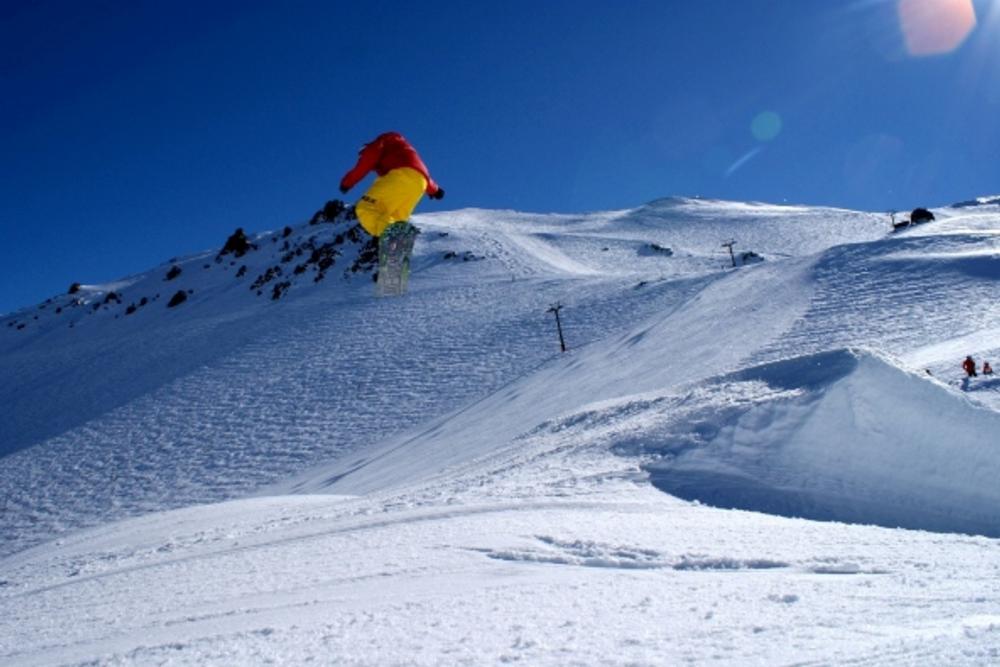 Free style action on Mt Hutt / Georgie Boyd
Freeriding
Freeriders who like the challenge of steep and extreme terrain, then the South Face is covered with double black diamond runs to test the most cockiest of all riders. Other great runs to check out, especially for ungroomed and touched powder, are Towers and Virgin Mile. Here you can ride free of crowds but remember that Mt Hutt is a very popular resort so move fast on powder mornings to get the best uncut stuff which there is plenty off on offer with no need to hike to.
Freestyle
Freestylers will find that the crew have been busy building a new earth sculpted 10,000m2 terrain park that should become one of the best in NZ and available for most of the season. Theres also 2 halfpipes. You will find plenty to jump and launch off down Exhibition Bowl, Morning Glory and through Race Hill, although exercise some caution on these blind jumps. If possible have someone spotting if possible especially if there are races or training in the area.
Pistes
Carvers gracing the slopes in hard boots will find some nice corduroy terrain around Broadway to carve up.
Beginners
Mt Hutt is considered one of the best learning resorts in NZ with novice trails serviced by fixed grip tows.