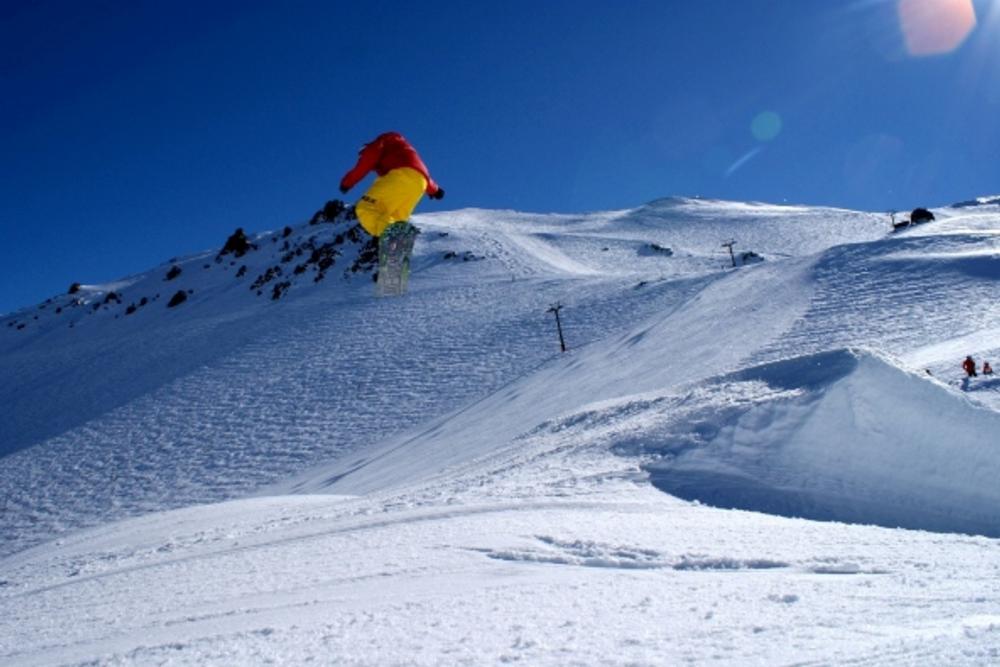 Free style action on Mt Hutt / Georgie Boyd
Town
Off the slopes you can base your self in Methven, Christchurch or Ashburton, all offering a variety of accommodation, food and nighlife. Methven is the closest, just 30 minutes away.
Food options
There are plenty of restaurants and cafes serving a variety on dishes at varying rates.
Accommodation
Budget accommodation is limited so try to book ahead.
Nightlife
Night life is okay in the bars but avoid the cheesy discos.
Location