With seventeen days to go until the start of the 2010 Olympic Winter Games, the British Olympic Association (BOA) have today (26 January) announced the skiers and snowboarders who will take part in the Vancouver, Canada between 12 – 28 February.
The thirteen Snowsport athletes comprise of four skiers, four snowboarders, three cross country skiers and two freestyle skiers.
Snowboard
Zoë Gillings (24, Isle of Man) – Snowboard Cross
Lesley McKenna (35, Aviemore) - Halfpipe
Ben Kilner (21, Banchory) – Halfpipe
Adam McLeish (30, Quebec, Canada) – Parallel Giant Slalom
Alpine Skiing
Chemmy Alcott (27, Twickenham)
Ed Drake (24, Kingston-Upon-Thames)
Dave Ryding (23, Leyland, Lancaster)
Andy Noble (25, Edinburgh)
Cross Country Skiing
Andrew Musgrave (19, Insch, Aberdeenshire)
Andrew Young (17, Huntly, Aberdeenshire)
Fiona Hughes (19, Huddersfield)
Freestyle Skiing
Sarah Ainsworth (24, Brentwood) – Aerials
Ellie Koyander (18, Chesterfield) - Moguls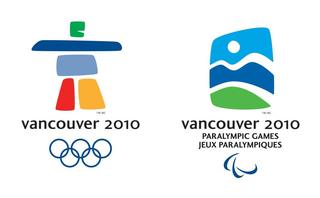 Oliver Jones, Chairman of the British Ski and Snowboard Federation, commented "I would like to congratulate our athletes on their selection to Team GB. They have all worked incredibly hard since Turin to achieve selection and they all deserve their seat on the plane. This will be one of the largest squads we have sent to the Winter Olympics and with nine of the thirteen athletes under the age of 25, it shows the incredible strength, depth and talent within British Snowsports".
The athletes are currently competing in other international events ahead of the Olympic Winter Games, in advance of moving to the Team GB holding camps.
Lesley McKenna

More Snowboarding >>
Ben Kilner
"I'm delighted to be selected to Team GB, I've been competing for a long time now and everything I've done has been about building up to these Olympics. I just missed out on selection to the 2006 Winter Olympics but I think in the long run that was a good thing because it gave me more fuel to make it this time".
"My aim for these Games is to finish in the top 20. I can then think about aiming for a podium place at 2014 once I have more experience. It's great that Lesley will be there too, she has always been a great help to me and she has been giving me good advice about what to expect. I can't wait, it's so exciting".
"Whatever happens though, I want to help push the sport in Britain. If I get more attention, I'll use that to encourage more people to try it as it's very accessible and easy to get started."
Zoe Gillings
"Representing your country really is the ultimate honour, and I make no secret of how much I love being part of Team GB. As an athlete who normally competes on her own, there's something fantastic about pulling on team kit and joining up with your team-mates, and I can't wait for the Opening Ceremony. I think it's going to be awesome".
"I'm even more excited about going to these Olympics than I was about going to Turin. I've been thinking of Vancouver ever since the Closing Ceremony in 2006, and I'm really hopeful of making my country proud. My ambition is to come back with a medal".