The Longboarding Hot Summer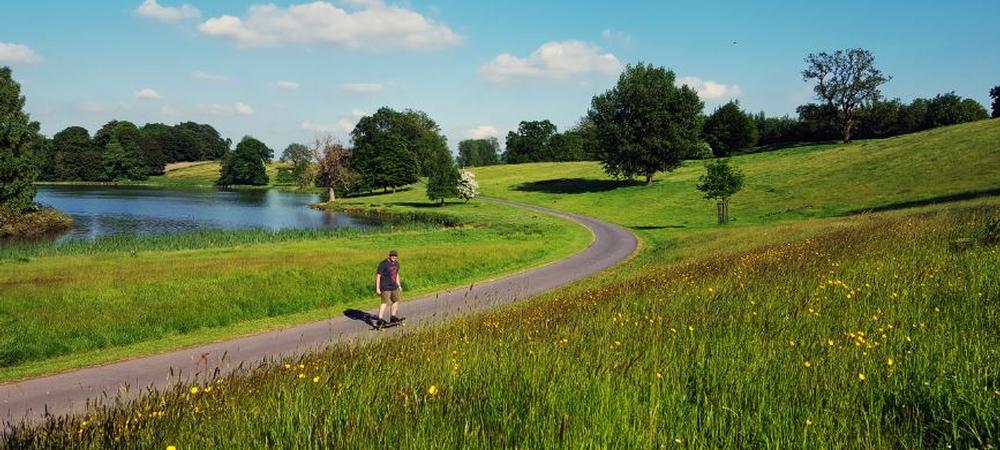 This season was epic no doubt about it and whilst we are still looking enviously at news feeds stuffed full of photos of snow capped mountains and huge melting snow piles the reality for most of us it will be a long agonizing wait till we ride the fresh stuff again.
So rather than look longingly at the melting snow levels or considering long haul flights to visit our friends in the Southern hemisphere where things are just kicking off we thought we could better expend out energies by packing away our board bag and turning out thoughts to what can be achieved closer to home.
Kitted out in the latest spring/summer gear provided by our Dutch friends Protest, we went in search of something rarer than the endless winter a glorious UK summer! Those guys at protest feel like kindred spirits they no a flat road as far away from the mountains as well as anyone.
The trip gets off to a great start a with a glorious sun filled spring bank holiday providing the perfect weather for Packing up our longboards and heading out to the Yorkshire Dales. It might not be a good as a bluebird day on snow but longboarding under clear blue skies seem like a perfect way to beat the post winter blues.
After finding a sweet spot we do a few warm up runs where it is clear to see my long board skills have rusted up over the winter. Choosing some gentle slopes gets me back into the swing of things and before long I am able to pick up some speed whilst putting in some nice turns.
As I begin to find my longboarding feet again the muscle memory kicks in and boy does it feel good, gently cruising along a perfectly tarmacked roads with the lake by my side doing lap after lap is great fun and on a day like this may even equal time on the slopes. There may not be lifts to get you back to the top but pushing back is much more fun than any drag lift!
With the sun high in the sky we continue to do laps before the call of the great Yorkshire pub forces us to retire for some much needed apres, who says you can't find the spirit of the alps in your backyard.
Whether it's longboarding, biking or mountain boarding we would love to hear what you do to beat the post winter blues!
Want to give Longboarding a try
Longboarding is definitely a good challenge for any snowboarder looking for an out of season activity. It will keep your key muscles strong for when you do hit the slopes and once you have a decent board is a much cheaper alternative than buying lift passes and all that winter kit.
If you want to give it a try is to lend a mates board first but if that is not an option there are lots of brands out there offering a range or prices with different quality. Lush Longboards a British based company are a favourite of ours there customer service is brilliant and they can advise you on a good reliable setup designed to meet your requirements.
Once you have begged or borrowed a board take a look at your local surroundings and start riding somewhere safe. Local park have some nice concreted paths to cruise down or finding an out of hour car parks can provide some smooths services to practise your turns on. We recommend helmets and arm pads especially for newcomers as you will be falling or jumping off a lot to begin with. Alongside mountain boarding it probably the closest you can get to the feeling of snowboarding without the mountains so give it a go rather than waiting for those lifts to beginning turning again.
If you would like to check out the latest gear from Protest you can find it all on their website. Below is a selection of what we wore on our trip.
---
Related Pages