VAIL RESORTS INVEST $100 MILLION IN IMPROVEMENTS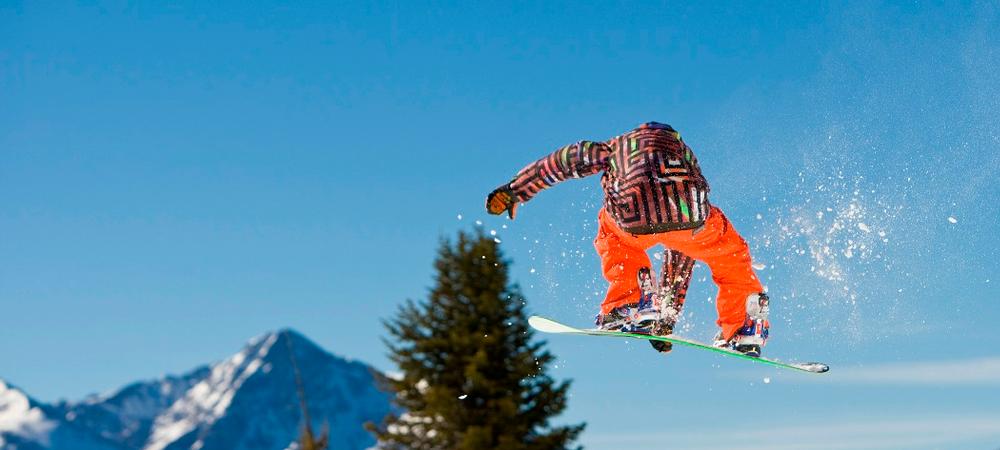 Vail Resorts, Inc. (NYSE: MTN) continues to raise the bar for skiers and riders as the Company invests approximately $100 million in the guest experience for the upcoming winter across its resorts, bringing its five-year, industry-leading resort investment total to more than $500 million across the Company.
The most significant improvements include a new restaurant on Peak 7 at Breckenridge, an upgraded high-speed chairlift accessing Vail's Back Bowls, significant renovations to the guest rooms of The Pines Lodge, A RockResort at Beaver Creek, and $13 million to completely re-imagine the guest experience at Wilmot Mountain, located near Chicago, Ill.
Since the 2011-12 season, Vail Resorts has invested an industry-leading $500 million to enhance every facet of the guest experience at the Company's 11 U.S. mountain resorts
For this upcoming ski season, Vail Resorts is adding a new restaurant at Breckenridge, upgrading a lift at Vail and renovating The Pines Lodge, a RockResort, at Beaver Creek
Vail Resorts is also investing $13 million to re-imagine the guest experience at Wilmot Mountain near Chicago
"Guests expect a premium experience when they visit one of our resorts, including the highest levels of guest service as well as the cutting edge in lifts, restaurants, lodging and other elements of their vacation," said Kirsten Lynch, chief marketing officer of Vail Resorts. "This year's resort improvement plan reflects our goal to continue to deliver an Experience of a Lifetime for all of our guests."
Projects underway and planned for the 2016-17 winter season include:
- Pioneer Crossing Opens at Breck – Breckenridge Ski Resort will open Pioneer Crossing, a new, 490-seat restaurant just steps from Independence SuperChair on Peak 7, one of the resort's five iconic peaks. The new restaurant will offer a variety of house made options like salads to order and a Mediterranean station, all coupled with dramatic views of Breckenridge and the surrounding area. The restaurant is set to open December 2016 and will highlight the mining history of Breckenridge's past.
- Four-Passenger Sun Up Express to open at Vail – Vail Mountain's ninth new chairlift in the last 10 years will debut this winter, replacing the Sun Up Lift with a four-passenger, high-speed chairlift, now called the Sun Up Express. The new express chairlift will increase capacity of the former lift by 65 percent and reduce the average ride time from eight minutes to four minutes. The new lift will be a primary lift on the Back Bowls of Vail Mountain, serving intermediate and advanced terrain and dispersing skiers and snowboarders into this legendary terrain. More importantly, this makes 19 of Vail's 22 chairlifts, and all of its core lifts, high speed.
- Significant Renovation of The Pines Lodge, A RockResort – This fall, The Pines Lodge, A RockResort in Beaver Creek will undergo a significant renovation of its 60 hotel rooms, keeping the unique European charm that the ski-in hotel has always offered while introducing a modern mountain luxury theme, enhancing the guest's experience and comfort. The new design will be the perfect complement to the property's other recent renovations and upgrades of soft goods, the lobby area, meeting space and award-winning restaurant, Grouse Mountain Grill.
- EpicMix Time expands to Park City and Lake Tahoe to provide crowd-sourced lift line wait times to guests – EpicMix Time – an expansion of the award-winning ski and snowboard app, EpicMix – will debut at Park City in Utah, and Heavenly, Northstar and Kirkwood at Lake Tahoe during the 2016-17 season, allowing guests to access real-time lift line wait times enabling them to better navigate the mountain and make the most out of their ski and ride experience. EpicMix Time uses proprietary technology to calculate and display up-to-the-minute chairlift and gondola line wait times. This innovative application of crowd-sourcing technology debuted last year at the Company's four Colorado resorts.
- Re-imagining the Guest Experience at Wilmot – The investment at Wilmot Mountain will be a huge transformation for its guests. When the chairlifts start turning this winter, skiers and snowboarders will be able to enjoy $13 million worth of improvements made this summer, ensuring the entire guest experience is re-imagined for the upcoming season, from new lifts and restaurants, to expanded snowmaking, and an enhanced beginner area and terrain park. This marks the most significant one-time influx of capital improvements in Wilmot Mountain's 79-year history.
---
Related Pages