Volen and Stepanovo
Overall, a good place for beginners and those, who want a city-break from Moscow or to try out the new equipment before going to the mountains.
Summary
Freestyle - 60%
Usually has a park or two

Lift count : 2 x Chairlifts 7 x Drag-lifts Other lifts Baby lifts in Volen
7.7 km OF PISTES (18 PISTES)

Pass (Low/High Season) :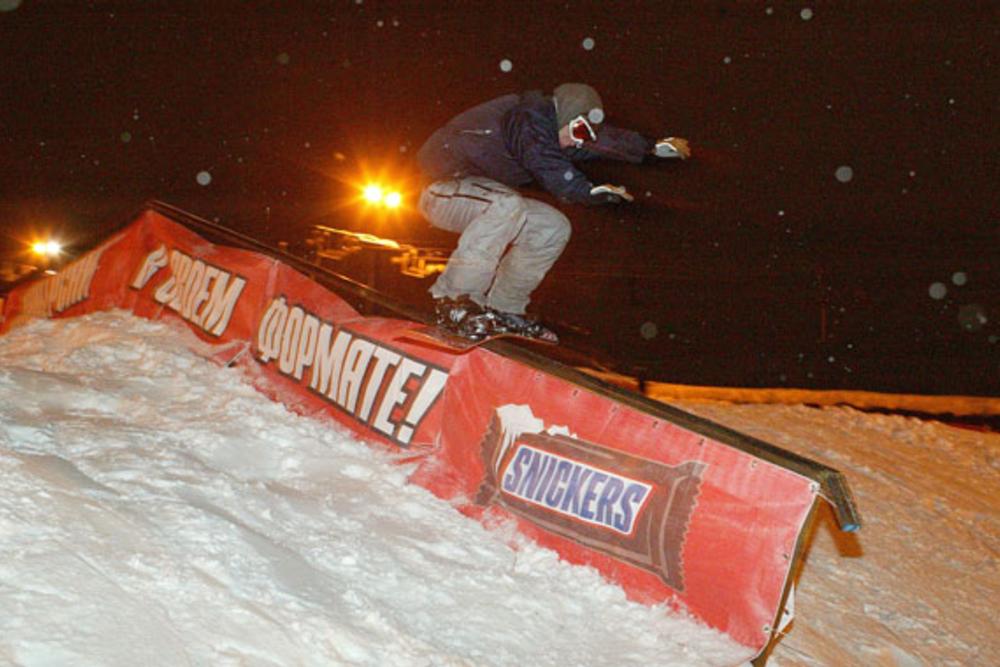 Volen park / Photo: Volen tourism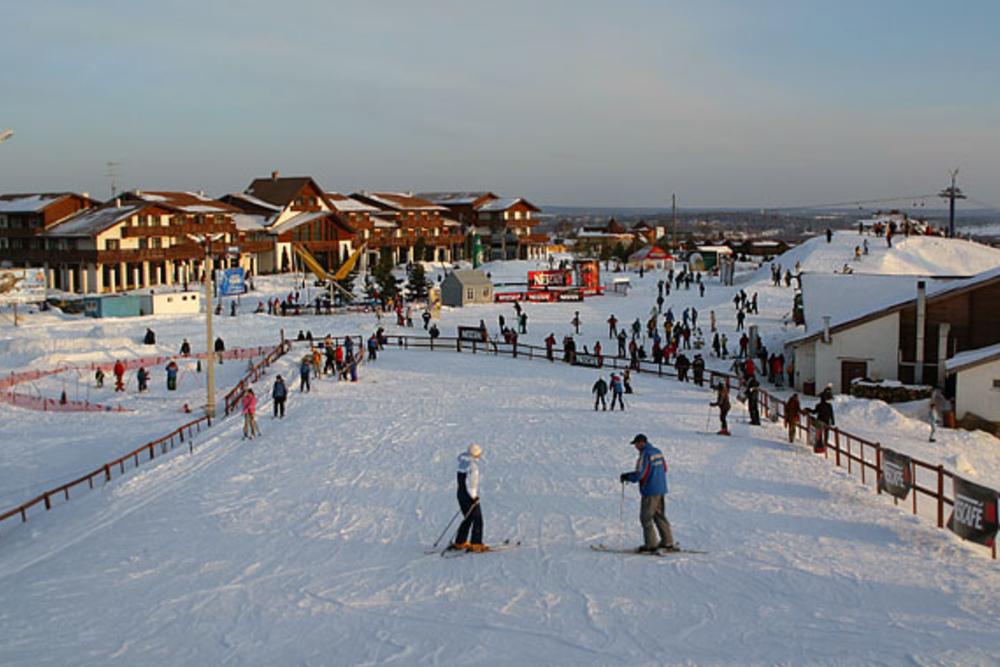 Volen pistes / Photo: Volen tourism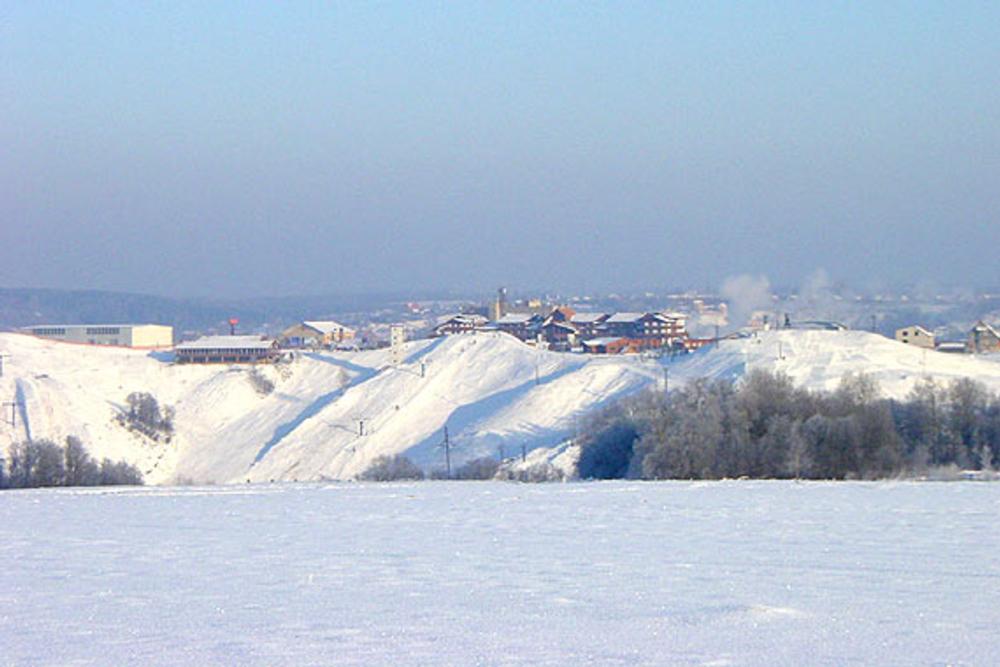 Volen and Stepanovo / Photo: Volen and Stepanovo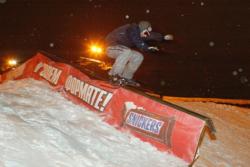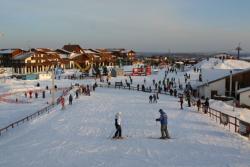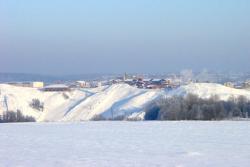 Introduction
Volen & Stepanovo is the most comfortable ski & snowboard park in Moscow region. It is located about 60 km north from the city in the area called Moscow Switzerland because of the hilly landscape. This area (which is far from being like Switzerland, of course) over the last few years saw four new ski & snowboard parks appearing: Volen, Stepanovo, Sorochany and Yakhroma, which are all located close to each other.
Volen has two main ski areas: the Volen park itself and Stepanovo, which is Volen's small appendix about 5km away. Volen has quite short runs (the longest one is 450m), so the place is good for occasional riding if you are in Moscow, but is quite unexciting if you are after some real snowboarding. Sometimes you can see bored snowboarders riding through the drag lift passes and across the middle runs scaring off the skiers, so if you like this kind of activity it can be fun. Volen has only drag lifts, which work quite well, but tend to get a bit too many people on weekends.
Stepanovo (which is a 5km or a 10-minute ride by bus from Volen) is worth visiting because it has the longest run of all the slopes around Moscow: Stepanovsky run is 1km long. Even though it is marked as red, it is actually pretty easy, and is completely empty on weekdays. So, it is worth visiting if want some calm snowboarding. Also, there are chair lifts in Stepanovo. Naturally, there's quite a lot of snow during winter in Russia and snowmaking facilities ensure you can ride from December up to the beginning of April.
Piste map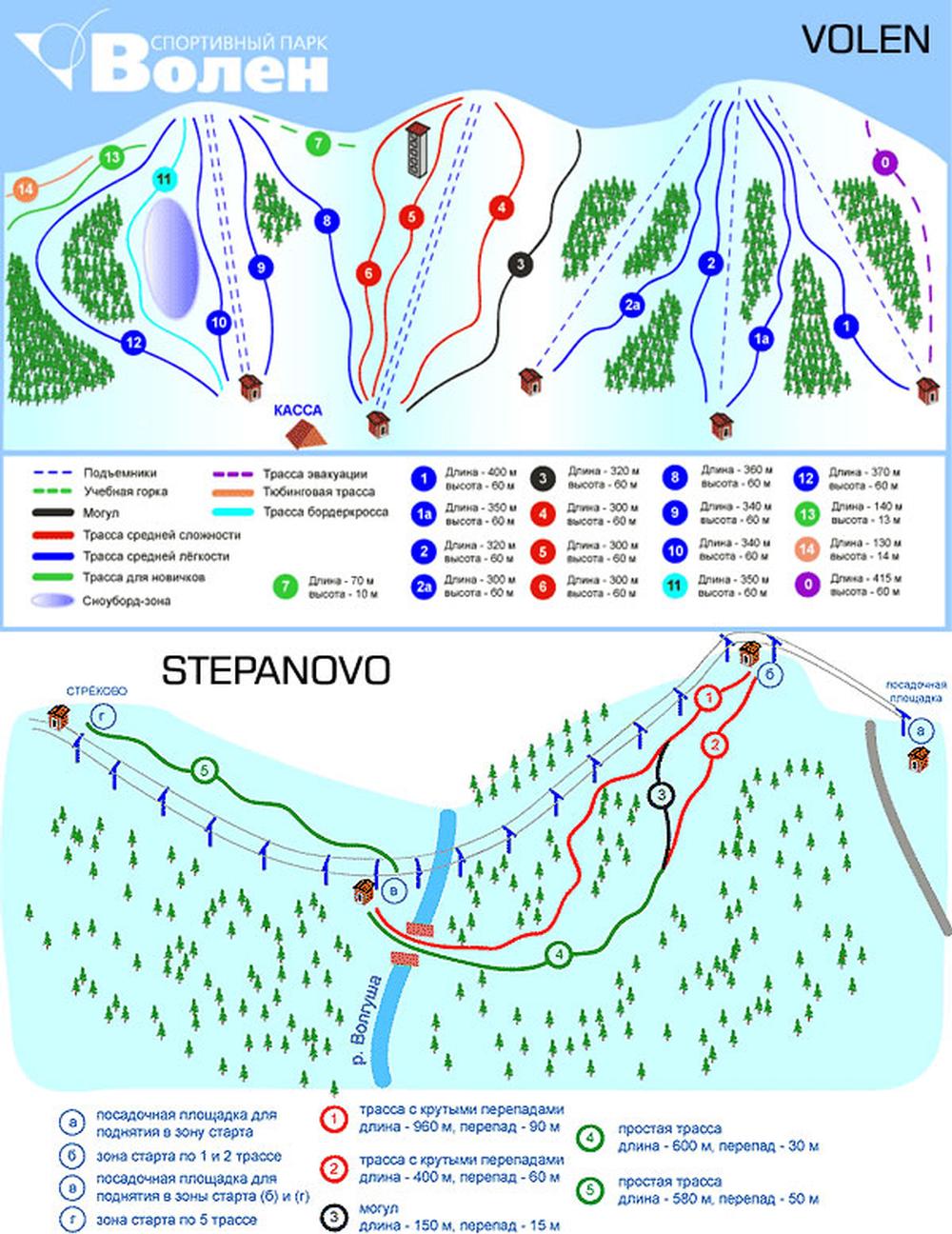 Location