Adelboden
Good spread out resort but not all connected with lifts. Quite a few flat areas but well suited for intermediate riders.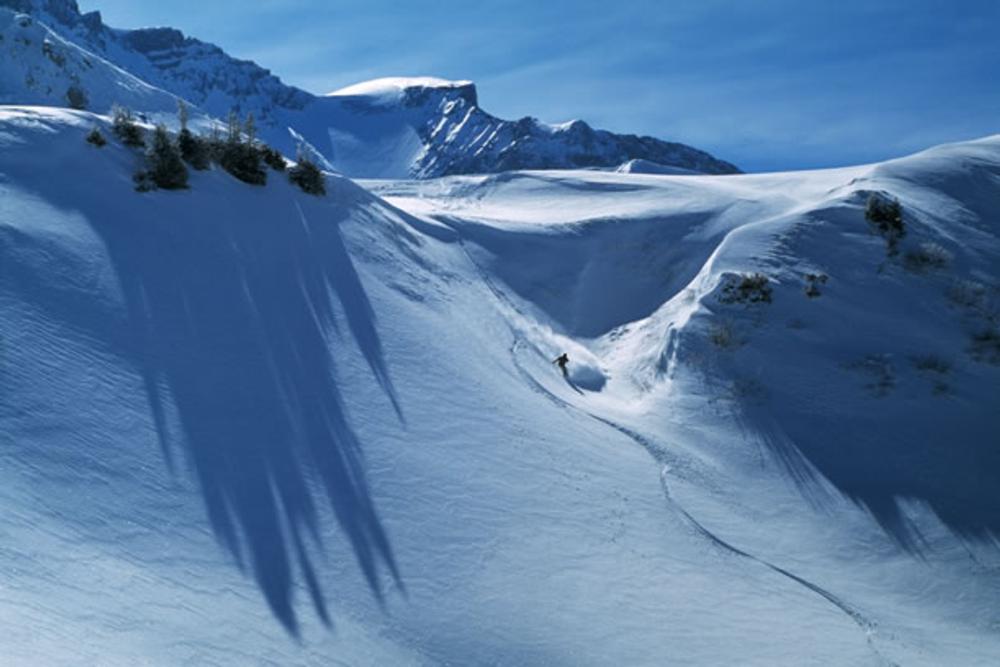 Adelboden Tiefschnee-Spass / Photo: PHOTOPRESS -Adelboden
Town
Off the slopes, Adelboden offers plenty of slope side accommodation with various hotels and a number of chalets to choose from, all in a relaxed setting. It is your classic chocolate box mountain town but it's too twee and compact enough to wander easily.
Food options
Eating out here is mixed with affordable options coming from traditional swiss style restaurants. Every night you can take the gondola from town to the restaurant on Tschenten (just need your regular lift pass) and do the fondue thing, you can also take the toboggan down until 9pm
Accommodation
There are a reasonable number of hotels available but you may find yourself staying in Frutigen if things get busy. Book up via the Adelboden website or contacrt them directly to check availabilty. The Hotel Solis tucked away round the corner from the bus station breaks the traditional mould and offers modern luxury and amazing views from a wallet busting 400CHF per room per night.
Nightlife
Night life is also okay, but on the whole, not rocking. Post boarding beer options are okay but not extensive. The Alpenrosli is a traditional bar on the main high street and a bit further along the road is the Kunst bar (you may want to check the pronounciation ...) which is usually full of old grannies. The pick is the Timeout Pub on the small square just off the high street, it has an outdoor bar and indoors a dartboard and some great nachos.
Location