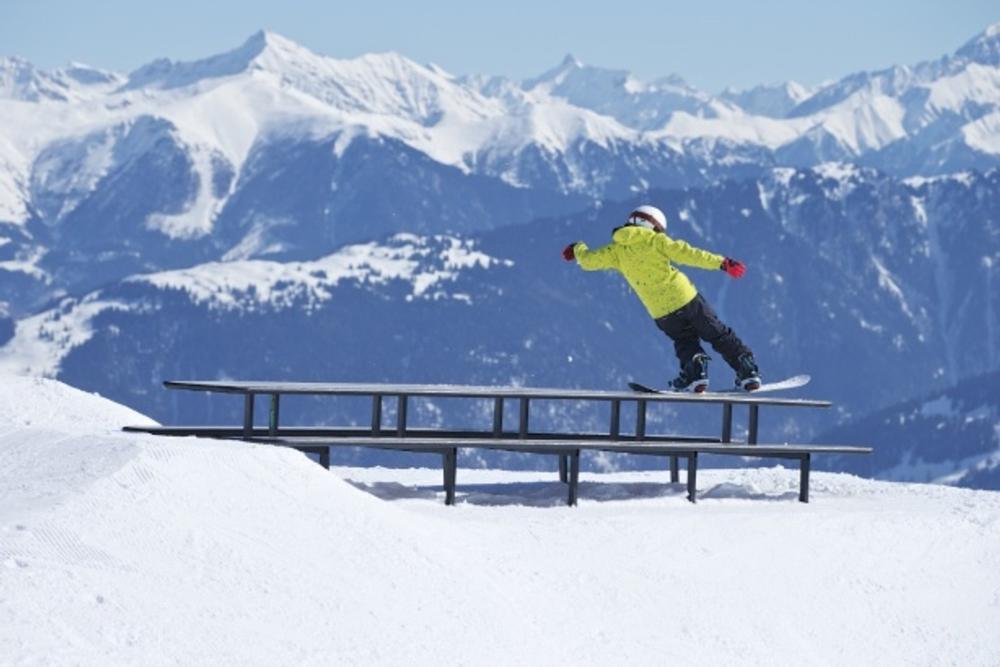 Films Rider / laax.com
Freeriding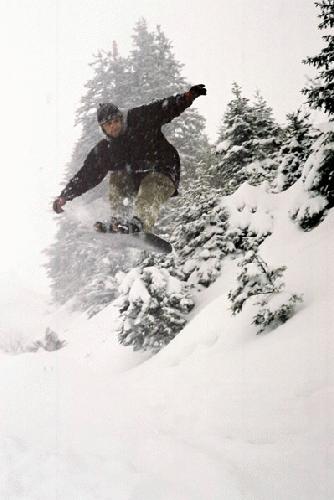 FREERIDERS, have for a number of years been aware of what is on offer here, whether up on Flims or over on the Laax slopes. For a nice long freeride trail that's not over testing, try out the Segnes trail which is a red run that shoots down from the Cassons and arrives to connect up with the Grauberg trail. The Cassons area is a specific freeride area, that rarely opens but when it does you need to make a bee-line for it. The cable-car only holds 20 people so you'll find yourself almost alone at the top. Below that the area from Naraus to Foppa is great after a good dump for beginner and intermediate freeriders.
Freestyle
FREESTYLERS wanting a fix from a well shaped half-pipe wall, will need to make their way up to the Crap Sogn area above Laax. Here you find an extremely well maintained pipe and park shaped by a pipe dragon.
Pistes
PISTES. Riders sticking to the pistes will not have themselves overtaxed, but there is a nice series of good red runs below Narus that will make for a few good lines at a controlled speed. The Heini is a long red that starts out as a black down from the Cassons and will sort out the boys from the men (or birds from the skirt).
Beginners
BEGINNERS have a well set out series of novice trails from the base area of Flims Dorf. The easy blues start out from the Narus and allow first timers a good choice of easy to negotiate descents back down to the base area.