Nendaz
Not as well known as Verbier, don't tell anyone but you can ride the 4 Vallees for a lot less by staying here!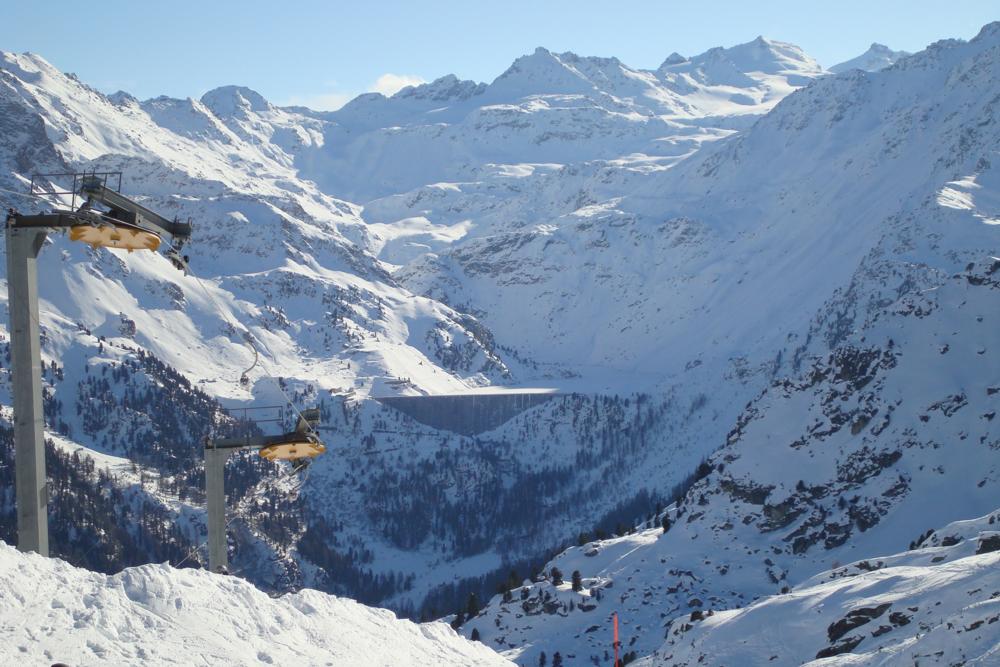 Nendaz / Photo: Steve, WSG
Freeriding
Freeriders have the lot here, the 4 Vallees is massive and known throughout the world as one of the best freeride areas on the planet. The annual Nendaz FWT competition is one of the biggest on the calendar and freeride pros such as Florian Bouver Fournier have made this their home resort for a reason.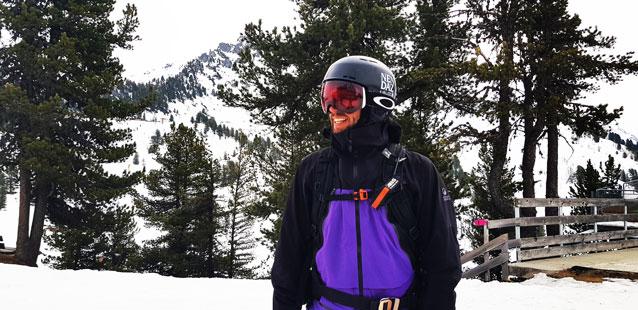 The problem is it's no longer a secret and crowds on a good day are a given so getting up early and on the lifts is essential to get fresh powder near the pistes. If you do have a late start don't be put off though as fresh tracks can still be had with a little imagination and some walking. If you are thinking of heading far off piste it's undoubtedly best to get a local guide, as people die in the 4 Vallees every season. If you know your stuff and don't want a guide, get yourself a 1:25,000 4 Vallees map and let rip. From the top of the Plan du Fou there's very long and easily accessed off piste, or you can walk for an hour to Mont Gond and board all the way down to Siviez.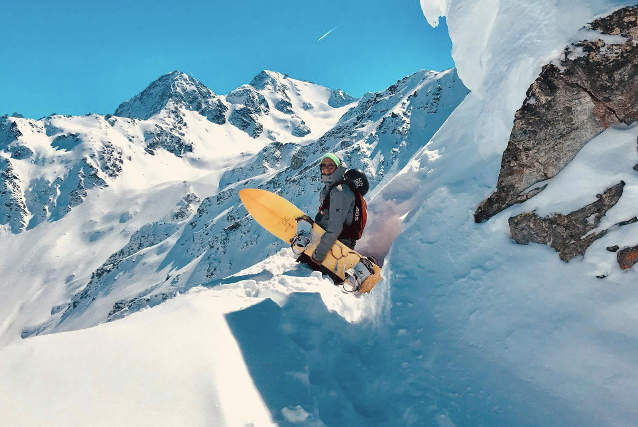 From the top of Mont Fort you can drop off the back due east and board all the way to Siviez, this route does involve a long walk around Lac de Cleuson. From the Col des Gentianes head north under the cable car and then climb up west towards the lake at the bottom of the glacier des Louettes Econdoue, from here you can again board back to Siviez. From Col de Chassoure board north passing Lac des Vaux to its east, then climb up the Arête de Chassoure to the point near 2750 meters then board the steep terrain back to Tortin. Before attempting any of these routes seek local advice and if at all unsure we always recommend getting a guide.
Freestyle
Freestylers are provided with loads of natural hits for gaining air (and not just in a helicopter). However there is no park setup in Nendaz itself.
If you really want to do freestyle riding head over to Verbier where there is an impressive park setup and a sweet boardercross track which is great fun to charge through and is included in the Nendaz pass.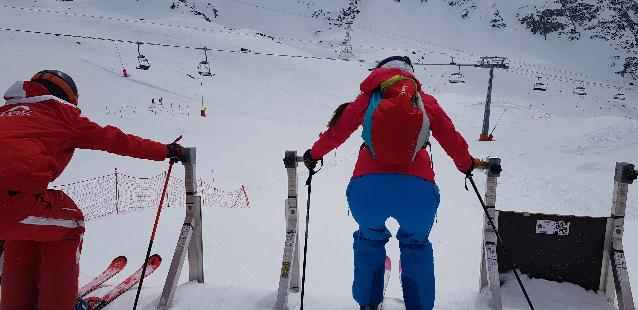 Having said all that if can't find a natural hit to your taste in Nendaz hang up the board and take up snow shoeing. There's loads of banks, gullies and cool areas with logs to grind.

Pistes
Piste rides have as much here as any other huge ski area in Europe. For those who like to hoon theres some great pistes, particularly the series of red trails above Siviez and over on the Veysonnaz slopes, where you can shine on your edges at max speed.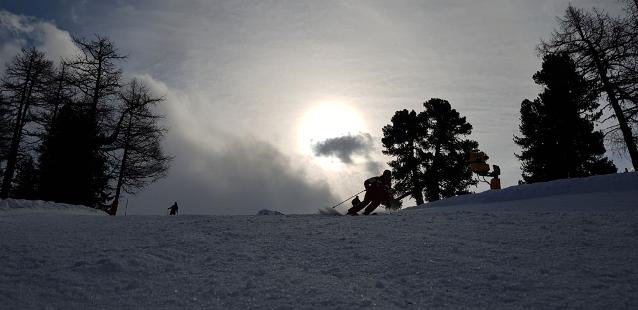 Nendaz also has some wonderful blue pistes for beginner riders to practice on. To find one of these you can get the ski bus to Siviez at 1730metres and from here take the chairlift up Tortin 2050m from there its a easy gradual descent where you can get used to practising your turns.
If your over this side on a clear day then we recommend taking the Cable car from Tortin up to the Mont Fort. It's the highest point of the "4 Vallées" ski area Mont Fort (3,330 m). and also one of the most impressive panoramic views you will get anywhere. From the vantage point you can see the famous Haute Route through Valais. To the west, the Dents du Midi and Mont Blanc;to the south, the Grand Combin with the Val de Bagnes and the Mauvoisin reservoir;to the east, the Weisshorn, Dent Blanche and Matterhorn; and to the north, the Rhône valley and the mountains of Vaud and the Bernese Oberland.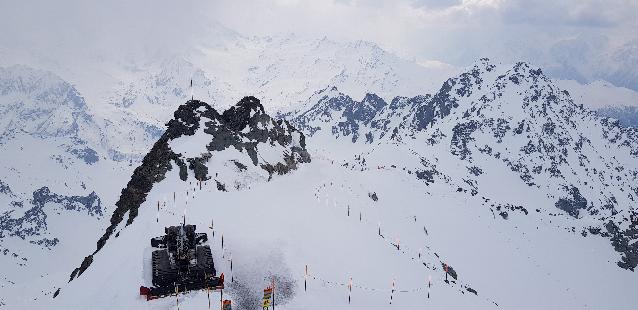 For riders who want a challenge you can set off from the Mont Fort down a steep black run, but get here early or you will miss the best snow and also are likely to be greeted by a long section of moguls to navigate, not so much fun. If this is looking a bit too steep and long then you can set off from the gondola mid station at Col De Gentianes to Tortin where you can ride one of the multiple free track zones in this area. Again it's steep and best to get up here early to avoid potential moguls but if you are confident enough to ride these slopes then heading here is a must.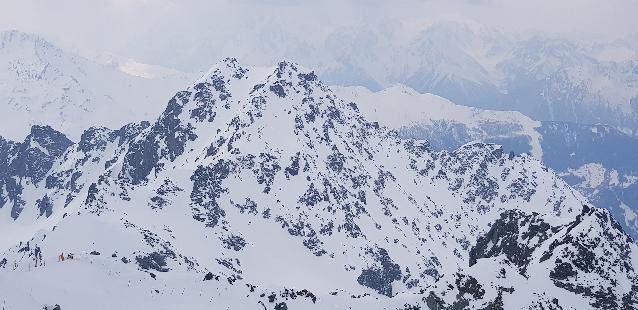 For something a little less adventurous the Col De Gentianes also offers a long red piste where you have the option of riding to either La Chaux 2260m or Fontanet 2482m. Should you want to carry on from here you can head on down into Medran in Verbier via a selection of easier Blue / Red pistes.

Beginners
Some of the terrain is obviously far too advanced for beginners. Having said that there are still lots of gradual slopes which will see beginnners grow in confidence and leave after a week's visit at a new level. As mentioned the gentle slopes directly above Nendaz will suit you're every need. For the total beginner the blue from Tortin to Siviez is best by far. The Slopes around Nendaz still have a number of long drag lifts which are slowly being replaced with chairlifts, so until that is finished you're best off heading to Siviez by car or bus.
There are lots of ski schools in the area but we recommend the Swiss Ski School Nendaz. These guys know the area like the back of their hand and they stand out a mile on the mountain with their classic Swiss uniforms, so you should have no worry following their instruction even in a white out.