Nendaz
Not as well known as Verbier, don't tell anyone but you can ride the 4 Vallees for a lot less by staying here!
Nendaz / Photo: Steve, WSG
On mountain
If you want to do something unique whilst in Nendaz and want to track down the real Swiss cheese experience one of the best things you can do is head out on a Snowshoeing/raclette excursion. Snowshoeing hire is included and tuition should you need it, combine this with a calming walk into the snow filled trees, local wines and meal with traditional Raclette du Valais AOP cheese cooked over a fire and you have an authentic experience that feels like it harks back to the discovery of Raclette cheese.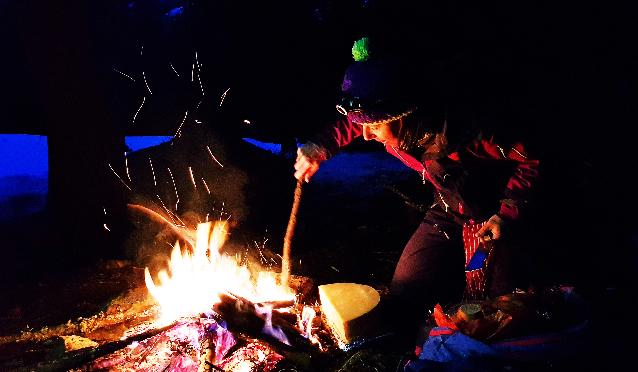 Where according to legend, Raclette cheese was invented by a Valais winemaker called Léon. One cold winter's day, he warmed up a piece of cheese over an open log fire, rather than eating it
raw, and this quintessential Valais delicacy was born. More informaiton can be found on Anita Stadelmann website who ran our snow shoe tour.
Town
Off the slopes, Nendaz offers a quality selection of places to sleep, eat and drink in at prices to suit everyone, not just the elite, as is often the case in many Swiss resorts. Furthermore, basic local services are well appointed and you can sleep close to the slopes. Locals make you very welcome which helps to give this place a good snowboard vibe and there are some good night spots to check out.
Food options
Nendaz offer a number of lunch spots on the slope but if you are after somewhere to stop with dramatic views and exceptional food then we recommend a stop at the at the mountain restaurant of Tracouet. Located at a height of 2200m the restaurant features full length windows offering spectacular views over the Nendaz mountains.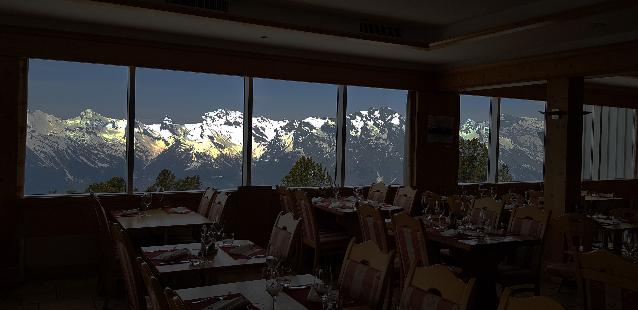 You can get a really tasty macaroni cheese bowl here if you have not overdone it on fondues already. If that is the case they serve huge salads, burgers and meat platters as well as lots of other options. Price wise thing are fairly competitive and the portions were more than generous.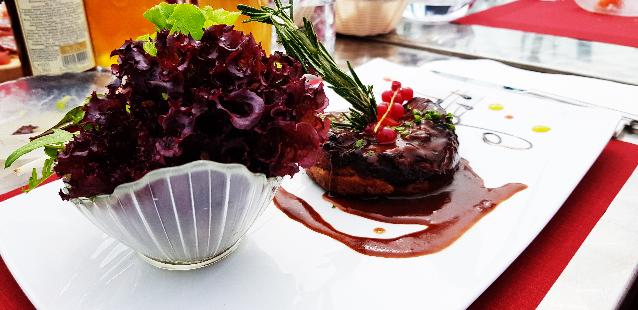 For those who are watching their budget the good news is that by opting to stay in Nendaz you are worlds away from the prices of Verbier but not worlds away from the exceptional terrain. The better news is Nendaz town centre caters for every budget with a wide range of well stocked shops, bars and restaurants. For self catering the coop here is an exceptionally well stocked supermarket especially by mountain standards.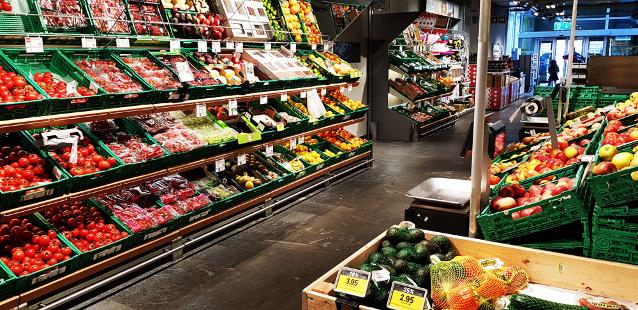 It's a big place and the range of food and drink on offer is truly staggering for so high up in a mountain village. Be sure to head here if nothing else to try some of the local cheese, meats and wine and if you want fresh vegetables you will find everything you need here to eat like a king.

Accommodation
There are lots of accommodation options in Nendaz to suit various budgets. However if you are wanting somewhere a little special to stay then one of the more impressive additions to the town in recent years is the Hôtel Nendaz 4 Vallées & Spa**** hotel.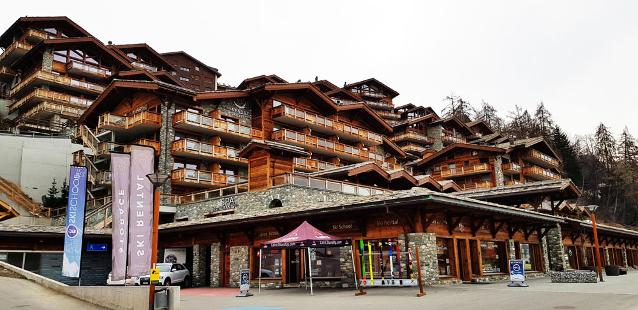 In order for it to be built and approved by the locals an agreement was put in place that any one can come and use the "Spa des Bisses" facilities so even if you don't stay here it is worth a visit to relax and rejuvenate your tired legs after a tough day on the slopes. With the infinity pool you can swim out and watch the world go by or just stare are the impressive mountain peaks.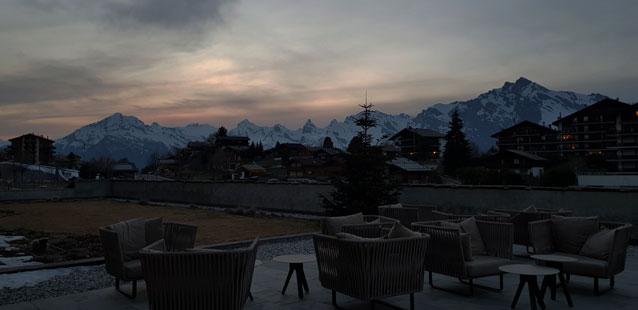 After that you can warm up in one of the sauna rooms or if you are feeling brave hit the ice room to cool down
In terms of rooms the hotel ss notable for its chic and contemporary Valais style, high standard of comfort, authentic atmosphere, delicious cuisine, superb spa (2,200 sq. m) and warm welcome.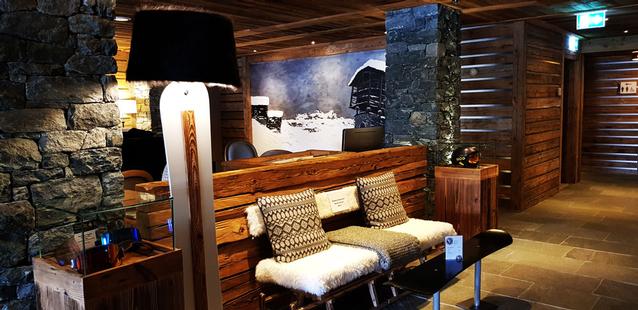 The 62 guest rooms and suites range from 29 to 70 sq. m, including seven of 35 sq. m with mezzanine and balcony and two suites of 70 sq. m with fireplace, private sauna and balcony
From a snowboarding perspective getting to the slopes could not be easier how many hotel do you know the offer a funicular stop that brings you out directly at the main gondola station. Well if you stay here this is one of the perks.
Nightlife
The Edelweiss bar is the place to head for the best apres ski. The fun kicks off with a happy hour between four and five and they reguarlly have live dj's and music playing so it's well worth a stop. Also worth a look is the Cactus Saloon bar.

For convenience you can't beat Cheers bar located next to the main slope of Nendaz it's the perfect location for keeping the apres flowing when the lifts stop.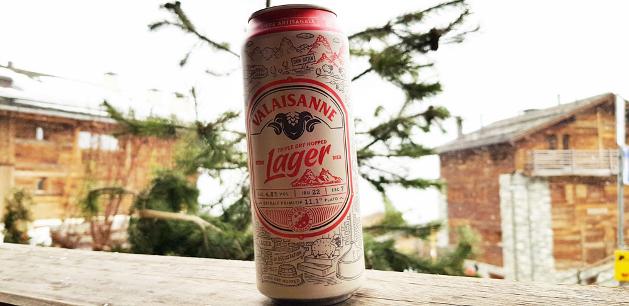 If you are still standing come the midnight hour then you will want to check the NYXClub. It has an impressive sound system and combines traditional mountain design with a modern twist. If you are in here make sure you try the legendary 'flying cow' drink. You have to drink it with no hands so be careful not to spill it all!
Location