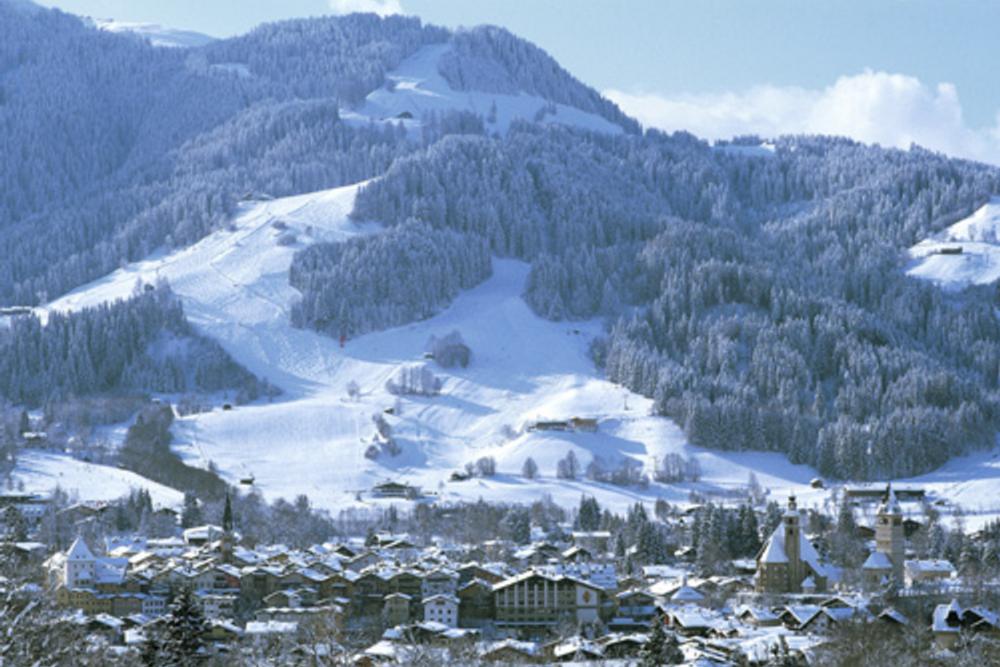 Kitzbuhel / Photo: kitzbuhel Tourism
Freeriding
Freeriders should look under Bichlam in order to ride some cool powder, while advanced riders will find the more testing runs on Ehrenbach (a part of the Hahnenkamm), and down the steeps of Ehrenbachgraben. The Jochberg area has some easy bowls to hunt out. The best way to cut the off-piste is to seek out the assistance of a local guide at the off-piste school. A great long off piste run is down to Aschau to the left of piste 56, just cut high left at the top.
Some good powder is normally to be found around the blacks under the Steinberg-kogel or on the Kitzbuhel Horn. Now that Kitzbuhel is linked to the SkiWelt area of Westendorf, Hopfgarten, Soll, and Ellmau, it may be worth paying extra for that lift ticket if you want to make a big adventure, but only if you're into clocking up miles of dullish piste, although Westendorf has some long off piste runs back into the Kitzbuhel valley and a good park.
Freestyle
Freestylers are attracted to Kitzbuhel for its extensive amounts of natural hits, like the stuff found on Pengelstein, or those hits dotted along the 'Safari', which also starts at Pengelstein. The park and pipe, in the Kitzbuheler Horn area, also provide plenty of air time, even if they're not that well looked after.
There's a good natural pipe off run 29a. If you pay extra for the SkiWelt pass, there is also another larger park in the Westendorf area.
Pistes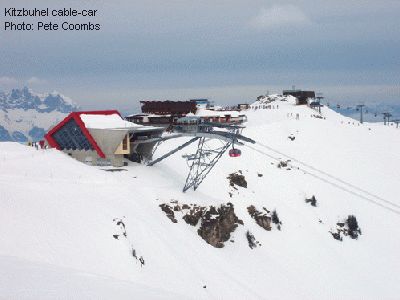 Advanced riders are primarily drawn to Kitzbuhel by the thought of tackling the
Hahnenkamm
, although this is not recommended just after the race as it is purposely cleared of snow and is sheet ice.
The rest of the area has plenty of good advanced and intermediate terrain that also allows for some fast carving descents, but beware many of the blues will see you unclipping your back leg. Black 55 is often worth the trek as no-one cuts it up so you can lick it down at full speed.
Beginners
Beginners in particular are well suited to these slopes, as there's the chance of riding some long, easy runs serviced by chair lifts, and not just drags, offering the nervous T-bar virgin good, alternative options for getting around. The long Hagstein run is ideal for first timers; the only problem with this area is that it is often littered with fallen down skiers.
You could also try taking the Kitzbuhel Horn gondola to the summit and learning there as it is a snowboard friendly area, then downloading if you don't feel confident enough to take the long blue descent.