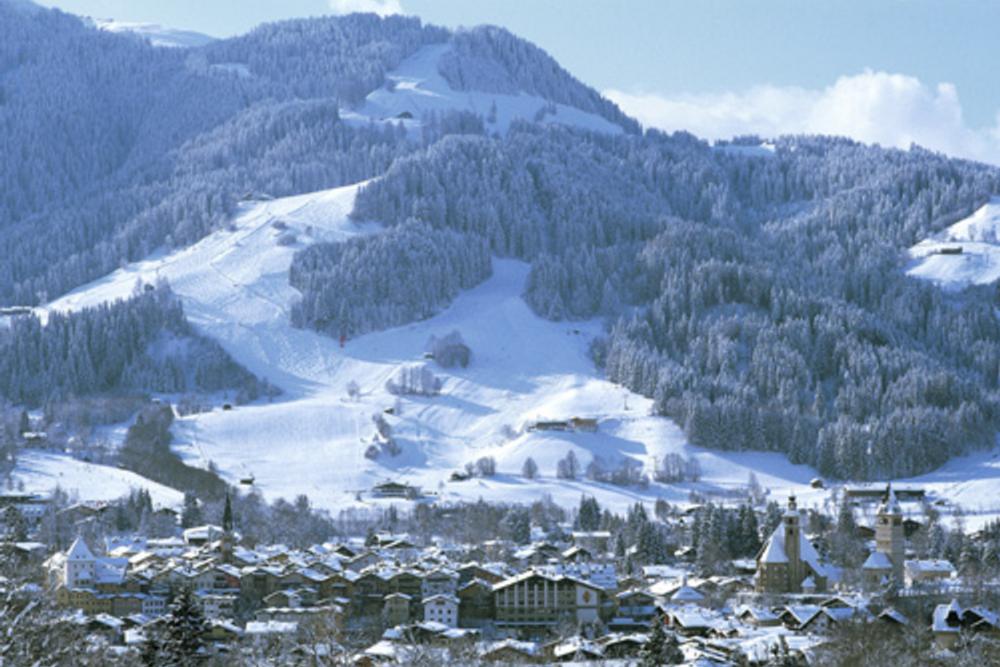 Kitzbuhel / Photo: kitzbuhel Tourism
Town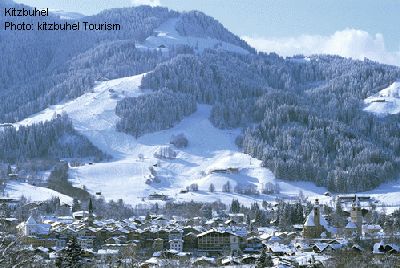 A cheaper option is to head to Kirchberg, about 10km away. Its got less glitz but some good bars, and a good range of facilities. It's even got it's very own
Londoner bar
which is about as London like as a beach bar in Bali. However, there is a new good Dutch Bar in Kirchberg opposite the Tyroler nightclub and
McHansis
nearby for cheap munchies. Another good bar is the
Boomerang
which is open until 2am or the
KuhStall
nightclub which is about to be refurbished.
Food options
Mercifully, Kitzbuhel has loads of cheap eating joints, including take-away outlets.
Accommodation
Lodging in a town like Kitzbuhel is no problem, with heaps of beds at average prices in pensions and apartments.
Nightlife
Boozing goes off in a number of places, allowing drinking into the early hours of the morning. But beware, skiers apres all over the place, although most are in bed by 9pm having had their two glasses of gluhwein. Popular hangouts are Take 5 and the Londoner bar (points for names 0) which has live music every night. Other bars are The Pavillion near the Hahnenkahm or La Fonda which is a chilled out bar with Mexican Food. There is also Mangos nightclub which is open until 5am.
Location