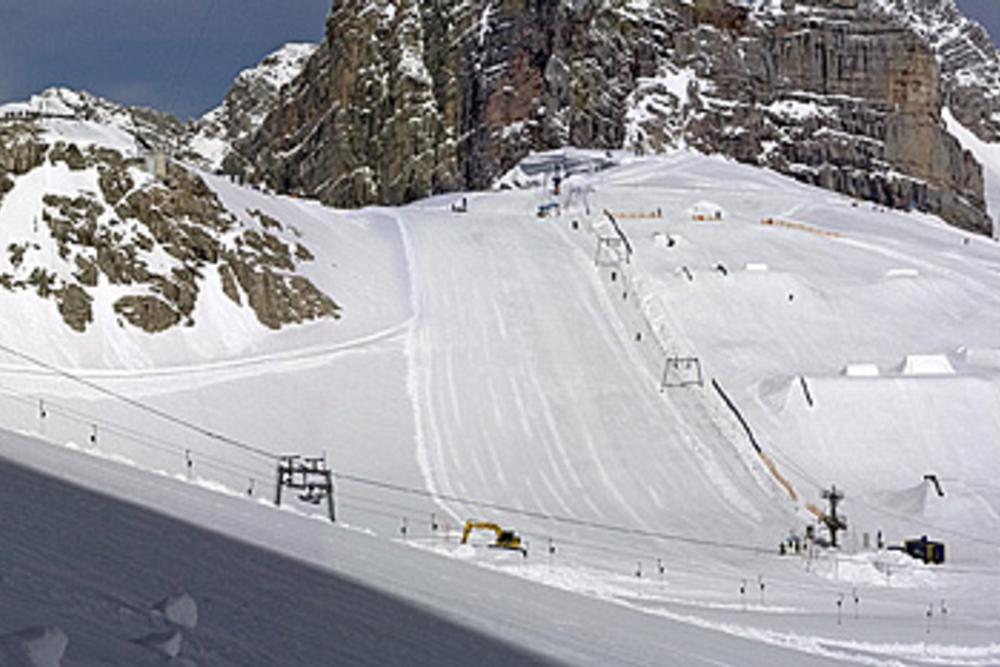 Dachstein Glacier overview /
Town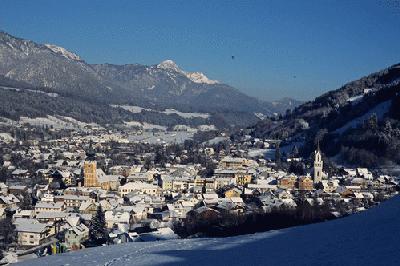 Schladming was an old mining town and there are still parts of old walls mixed with more traditional Austrian architecture. There's a good range of facilities and services in the town and a good selection of bars and restaurants. The area offers a vast amount of sporting facilities.
Food options
Food wise, Schladming offers everything from typical meaty Austrian faire in the Vorstadtstube, Italian in Giorgios, and a quick yet very filling snack in the form of Schnitzel burgers and Sausages at the take away Ums Eck.
Accommodation
Accommodation is spread out around a large area, but the old town of Schladming has the biggest selection and offers the best facilities. Prices vary throughout the area, but as there is a youth hostel with cheap bunks, life is made easy for riders on a budget.
Nightlife
Night-life is improving every year. The Hanglbar on Salzburgerstraße is a great friendly bar which offers bowling in the caves underneath. Marias Mexican Bar, La Porta cocktail bar are good and finish the night off in the Sonderbar disco which is always rammed at weekends.
Location