Bansko
Bulgaria's new booming resort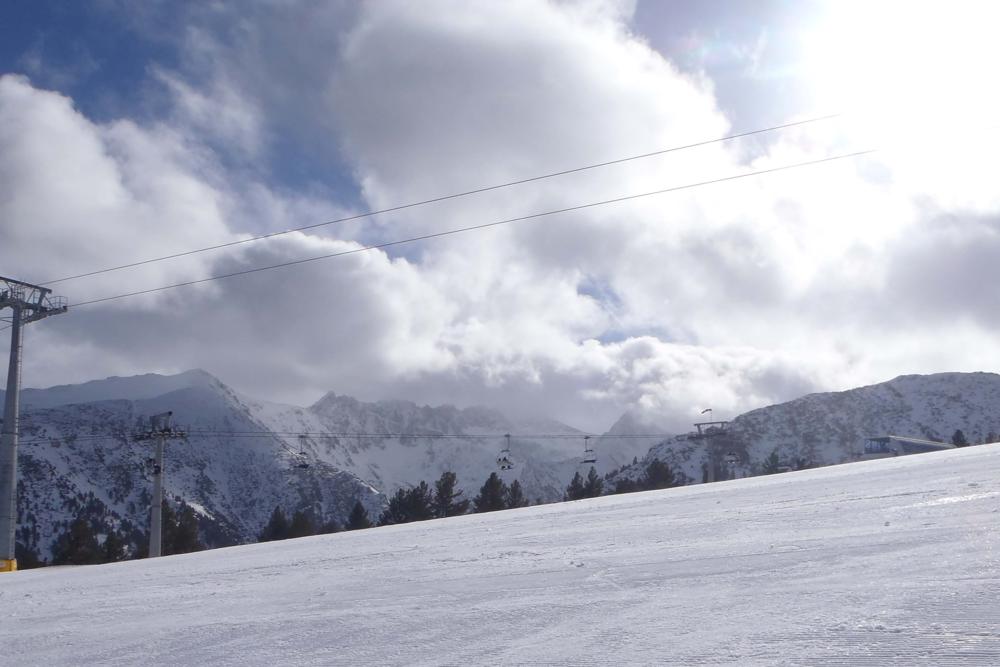 Bansko 2013 / Stephan Heys
Freeriding
A new gondola takes you from the base station in the town to the halfway station up the mountain. From there you can choose where to go. But don't think its just a beginners resort. Some of the terrain is awesome and untouched. With good snow the tree open up giving you some interesting runs, further a field you can hike to get some great off piste.If youre planning to venture off piste get a guide and take the proper equipment.
Freestyle
Park wise,

Bansko

shapes up. They have a brand new pipe dragon and shapers from some of the bigger European resorts. The park is well designed and has good progression for everybody. A good mixture of kickers ranging in size from beginner to advanced and some good rails from ride on wide bars to gap flat downs.
Pistes
All the lifts are detachable four, six and eight man chairs, and there are pistes to suit every level of boarder. Two chairs will then take you up to the highest run just under Todurka peak which is at 2,600m. From there you have a good choice of pisted runs to get you back down to the halfway station depending on your ability.  
A nice mixture of Blues can be accessed from the 'Shiligarnik' area that will suit beginner / intermediate riders. More challenging red runs can be accessed by taking the 'Todorka' chairs. By mid afternoon all of this area can become quite chopped up so an alternative is to take the ski road or gondola down to the Chalin Valog area where the snow is less cut up and there is chairlift access to a short Black run and longer red run. At the end of the day the Ski Road provides a long perfect descent down the mountain. You will need to keep your speed though as the very top section can be a bit slow for beginner boarders.
Beginners
Bansko's a good beginners resort as it's cheap and the instruction is good. There's a British run Board school offering all level of courses from beginner to advanced to freestyle and even instructor courses if you fancy a career change. They have a shop as well which is well worth a visit (www.methodsnowschool.com) slightly cheaper than UK prices and run by some pretty cool guys that will help you out as well as giving you a bit of local knowledge.
In terms of pistes a number of easy Poma run and magic carpets can be found at the top of the Gondola station and Blue runs 6, 4 and 1 provide a nice loop for riders to practise on. Those who have mastered their turns will particularly enjoy the Ski Road which takes you from the top of the gondola to the base station. The Ski Road is a nice wide tree lined run that never gets too steep, there is also the option to turn off at Chalin Valog for a nice wide poma run that provides an ideal place for catching the sun and doing some relaxed laps. Chalin Valog also has a  chair lift that links back to the top of the gondola for those wanting to get backup the mountain.