Les Arcs
A great freeriders resort with lots of off-piste and powder, plus natural hits to explore. A major tourist spot with lively nightlife.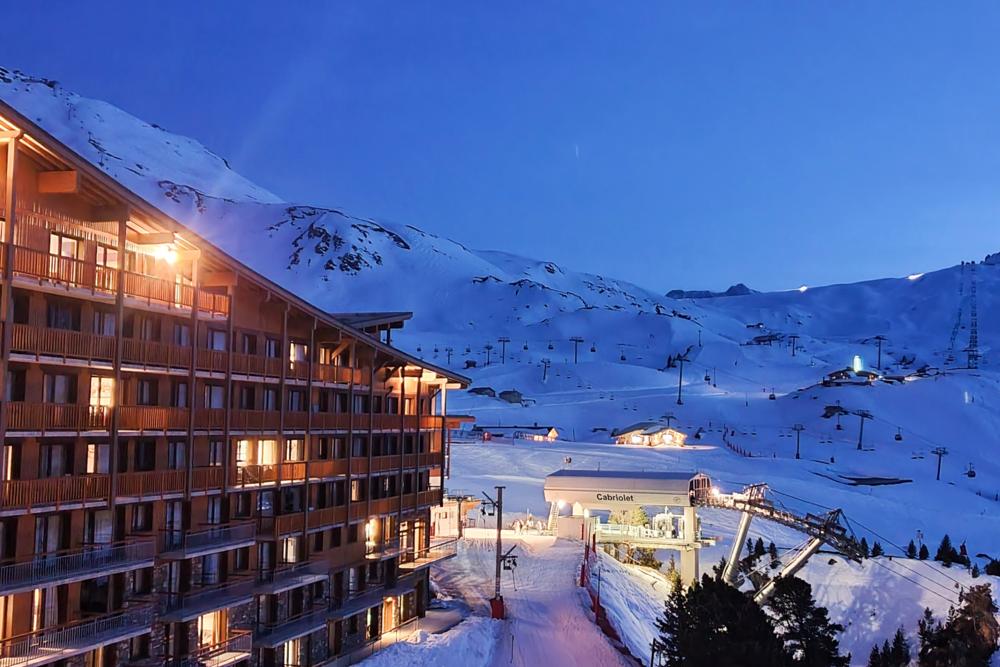 Les Arcs 2000 evening / (c) Steve - WSG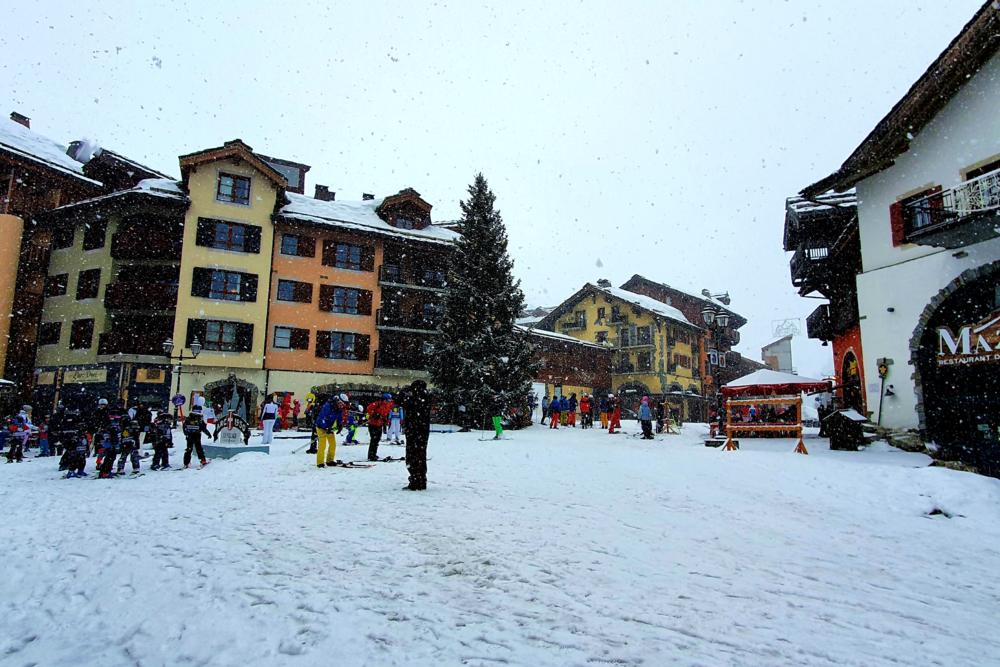 Les Arcs 1950 / (c) Steve - WSG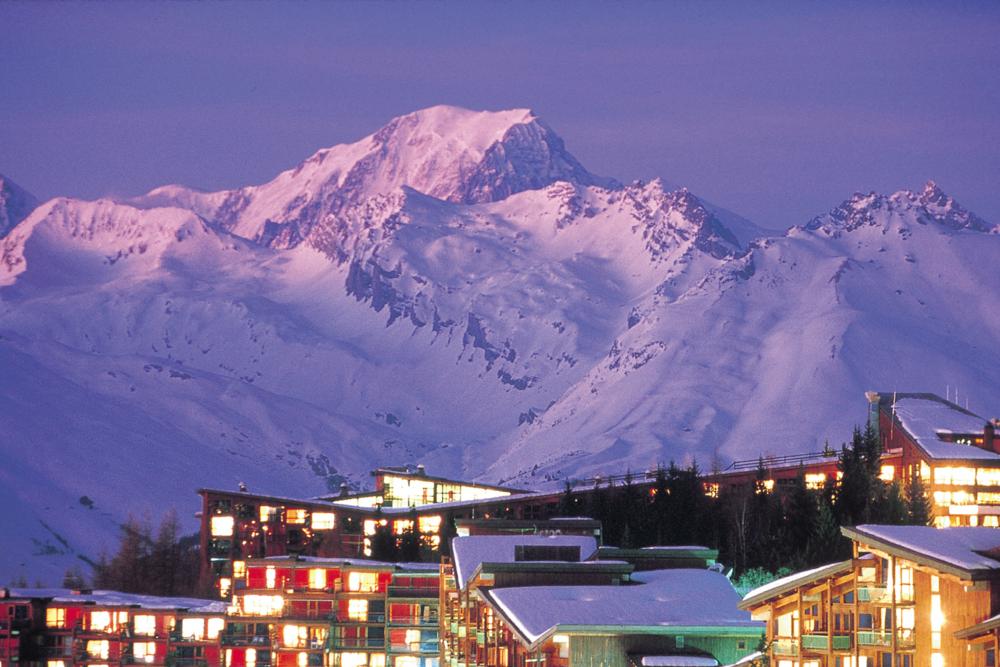 Sunset at Arc 1800 / Copyright: OT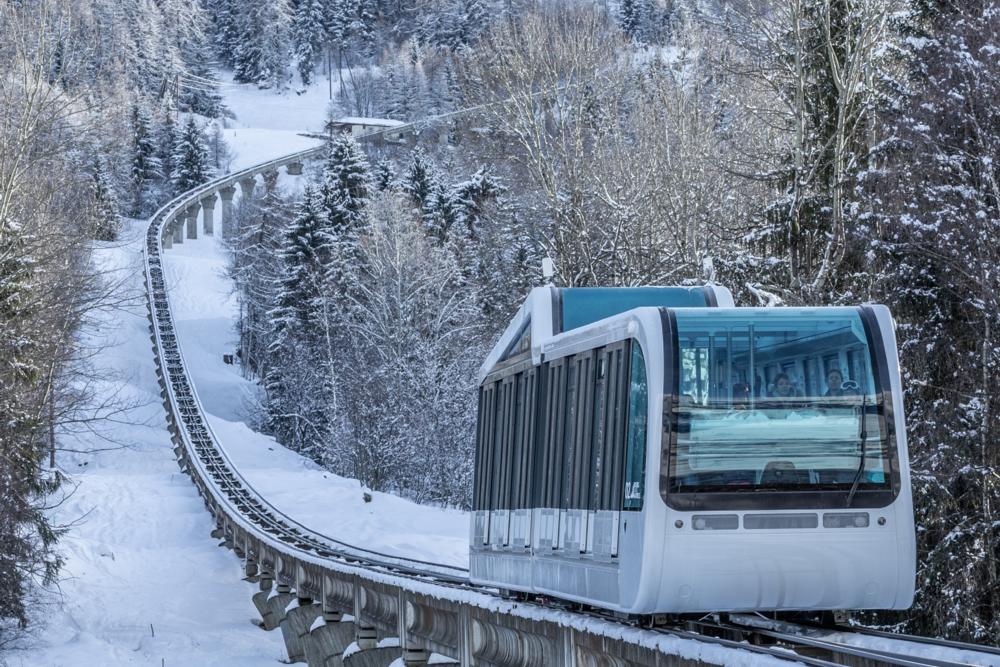 Les Arcs Funiculaire from Bourg / (c) John Beague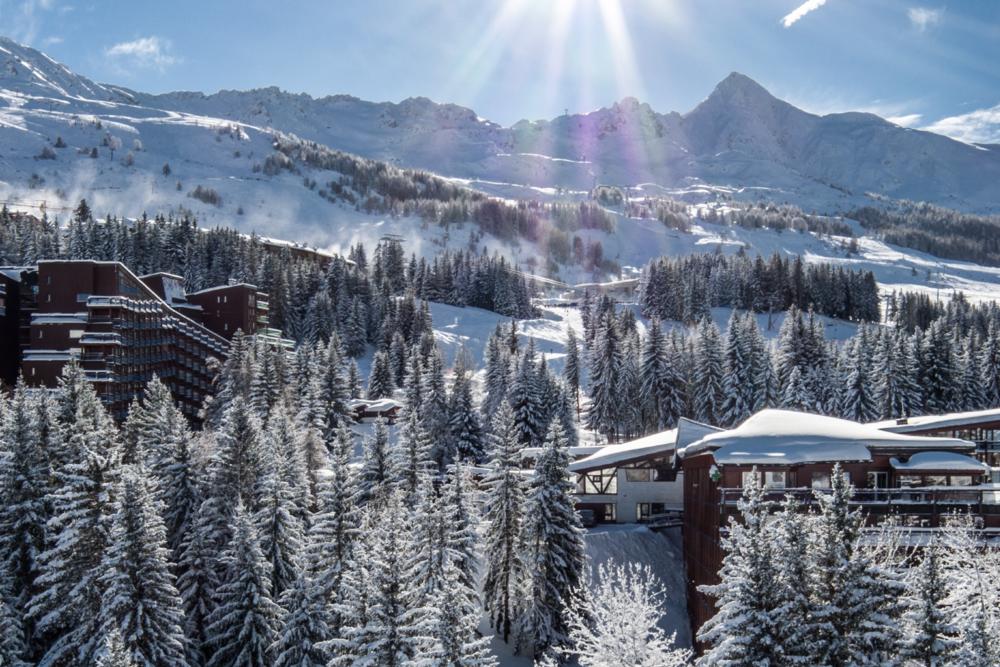 Les Arcs 1800 1 / (c) Les Arcs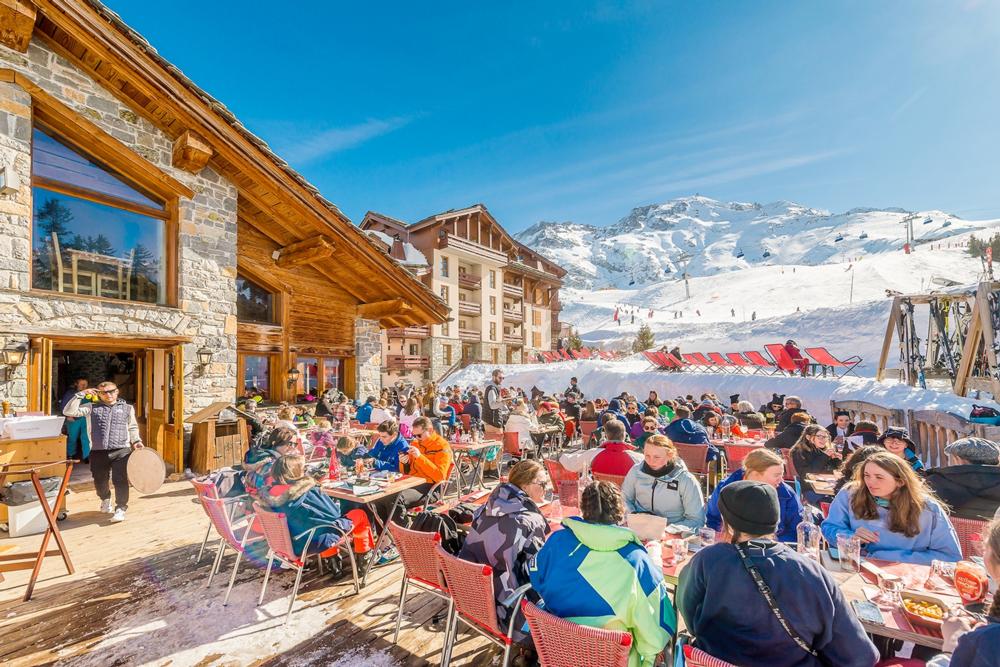 Les Arcs 1950 village / (c) Andy Parant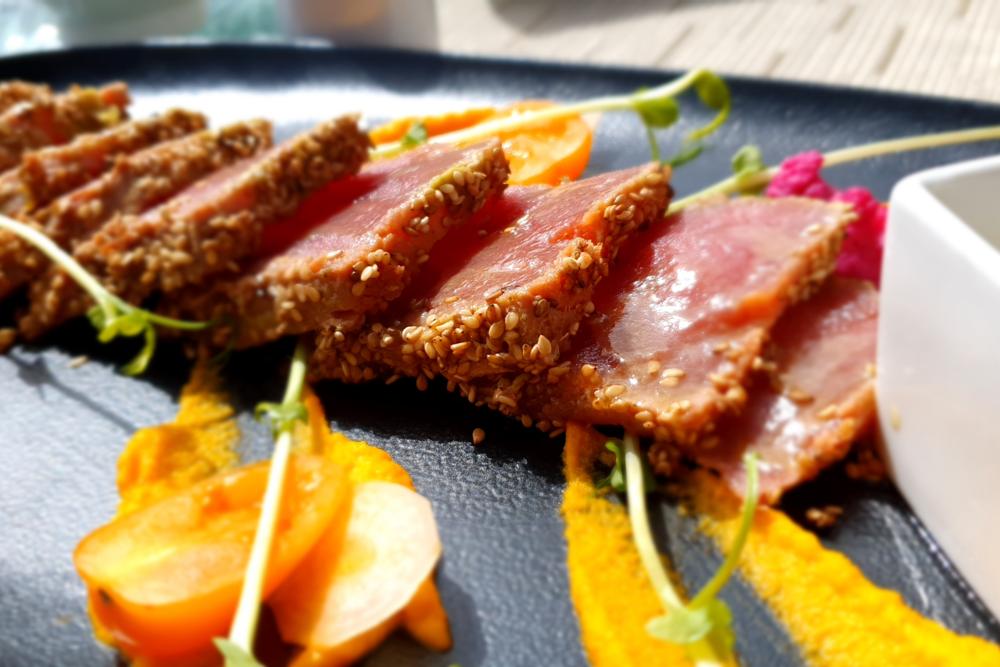 La Table des Lys at Les Arcs 1950 / (c) Steve - WSG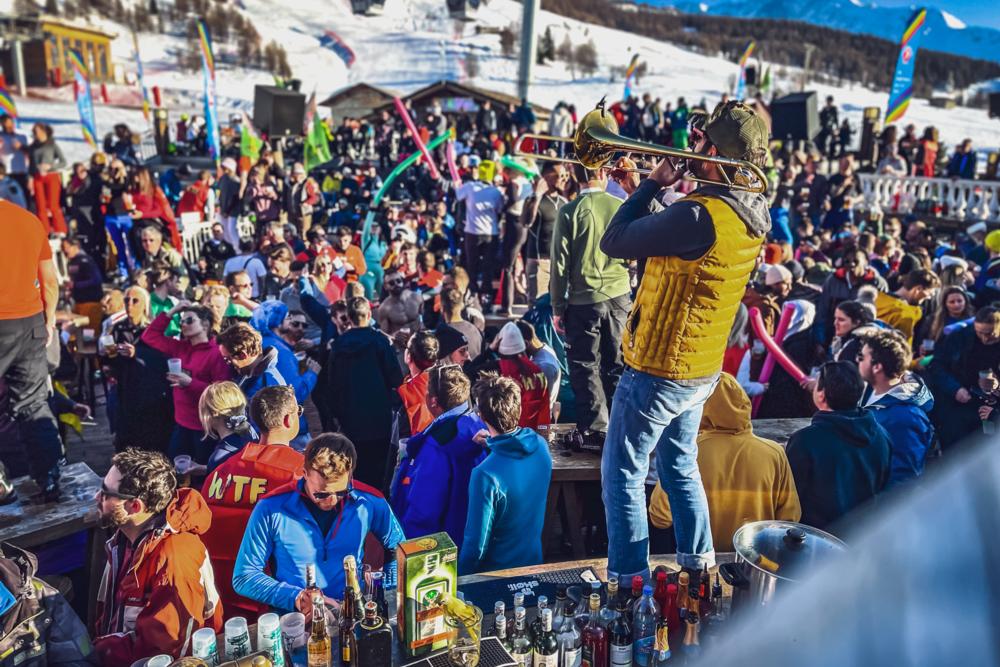 FOLIE DOUCE 2022 Les Arcs / (c) FOLIE DOUCE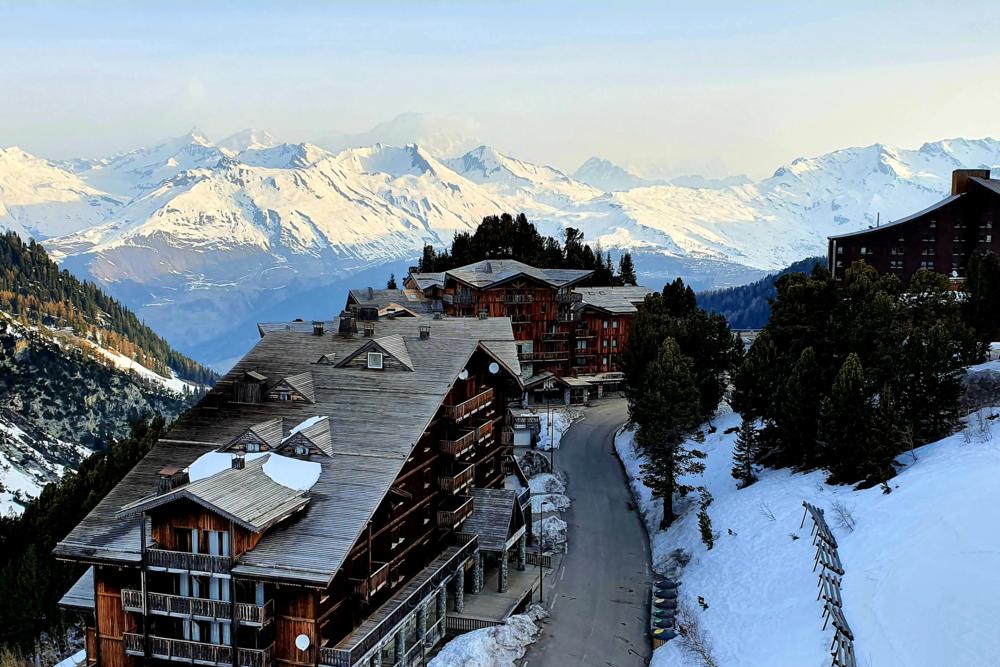 Les Arcs 2000 towards Chamonix / (c) Steve - WSG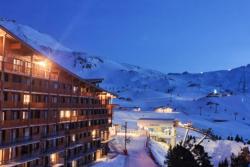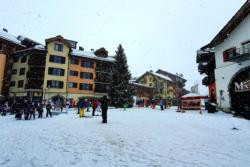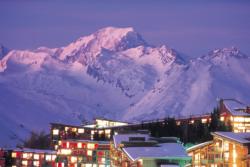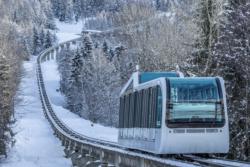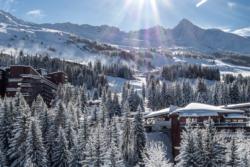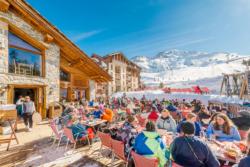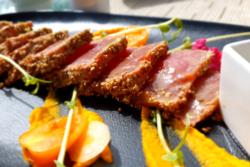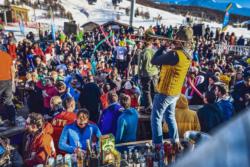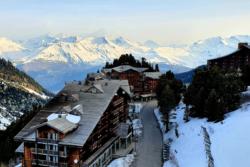 On mountain
Families
This is a top notch resort for families and those in a group with mixed abilities. Each of the villages is setup for self-catering but with enough variety of restaurants to keep even the fussiest of eaters happy.
For those families with young children, you can dump them off at the the Cariboo club up at 1950 which not only offers kids private and group snowboarding lessons, but they run a creche as well. A week of morning lessons for kids costs 240 euros

Town
If you've gone for 1600 or 1800 then your evenings are going to revolve around what's available solely in your village. There are shuttle buses, but they close by 9:30pm. 1950 and 2000 are much closer together and you can take the free Cabriolet gondola until 9:30pm between the two, or a 30minute walk if you miss it.
Whilst there's a bit of everything in each village, 1600 is geared towards families on a budget, 1800 is the largest and the major party village, 1950 is for families on a big budget, and 2000 is for self-caterers who just want to get on the slopes as early as possible.
For those driving and just after a self-catering apartment, do take a look at Erna low and Pierre & Vacances for some great value or high-end options. If you want to stay at 2000, then the Chalet Altitude is a good convenient option and even has its own heated pool & sauna.
If you fancy something a bit more traditional or want to do more frequent trips to La Plagne, then you can opt for the small village of Peisey Vallandry and at the other end of the resort you could also stay in the more secluded Villaroger but it'll involve a number of lifts to get to the main slopes.
If you are interested in visiting some of the other nearby resorts, then you could always base yourself at the foot of the valley in Bourg St Maurice, and then get the funicular up and down every day to Les Arcs 1600 which has a journey time of 7 minutes. The funky Base Camp Lodge has dorm rooms from 20 euros to themed private rooms ranging up to 200 euros a night mid season.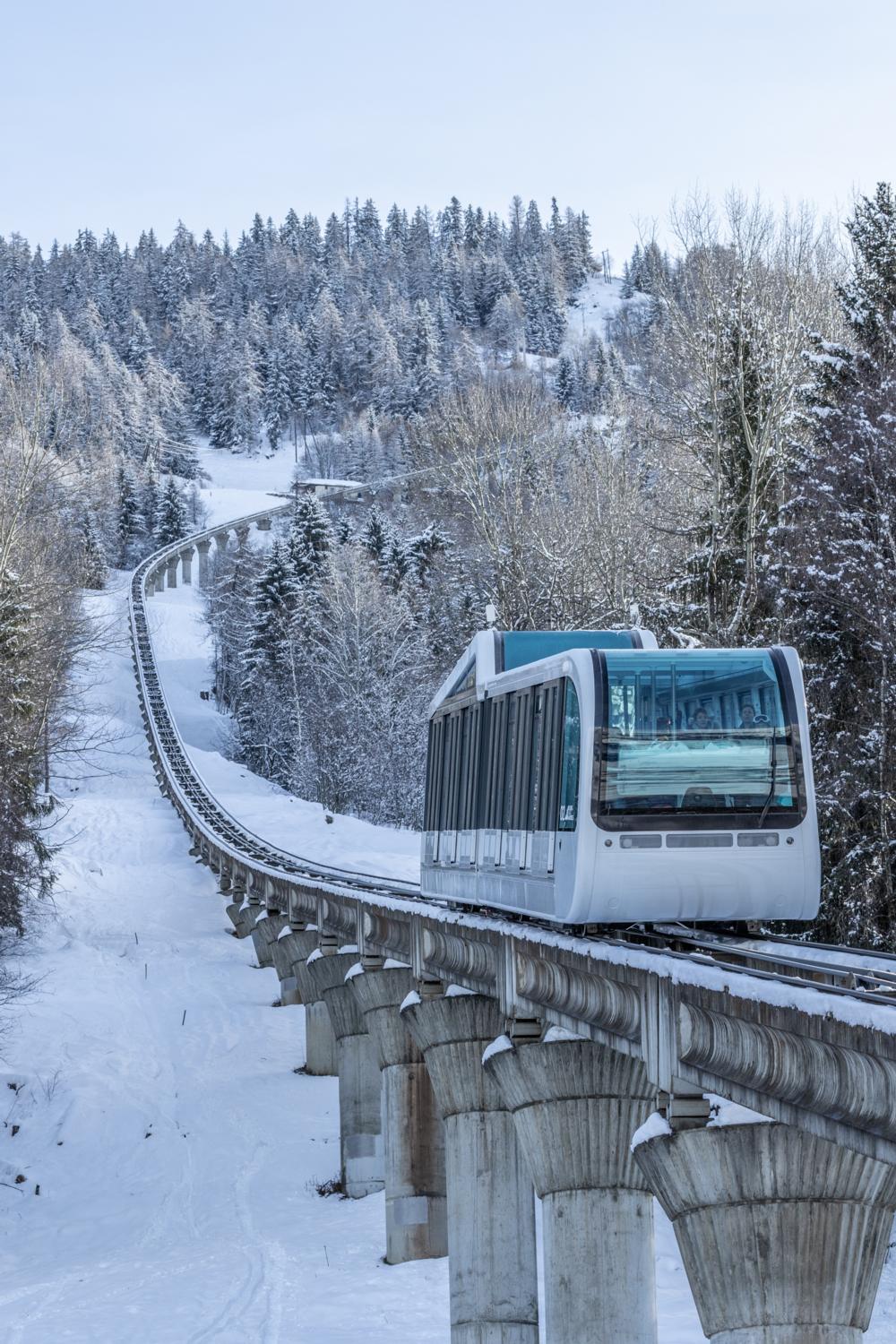 Away from the slopes you'll find a swimming pool and wellness center at 1800 and at 1950 the Deep Nature Spa has a full array of tubs, jacuzzis and torturous cold showers. The recently added zip-slide from the bottom of the Aiguille Rouge lift will get you hurtling 130kph down the mountain

Food options
No matter which village you're staying in, you're never too far from somewhere decent to eat, and if you're self-catering then each village will have at least one supermarket.
At 1950, La Table des Lys, is highly recommended. In the evening it's setup as a fine dining restaurant but on a sunny lunchtime there's little better than enjoying a great value lunches on the terrace right in the centre of 1950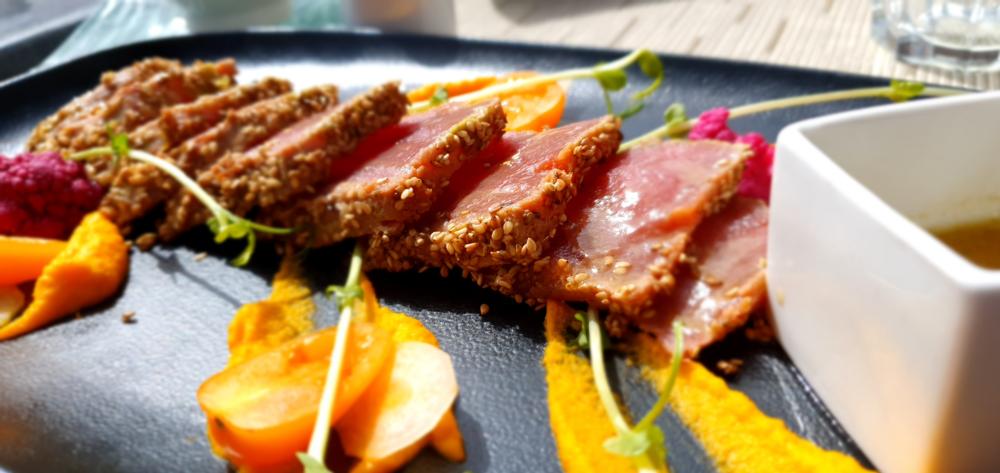 At 2000, Le Savoy is a buzzy place to eat local fayre, with live bands every night, and the food at Le 2134 on the root top of residence Aiguille Rouge is exceptional. In the evening its a pretty small restaurant, but during the day you can feast on the terrace with an incredible view. On the edge of 2000, Chalets de l'Arc is well worth a lunch time stop or a 30min evening crunch across the snow, it serves mostly traditional local cusine but it's not somewhere you'll leave hungry for sure.
On the mountain you can't really miss the distinctive transparent igloo on the slopes above Arc 2000 which is home to Le Bulle Café, it's a great lunch option with a lively atmosphere serving amazing pizzas and sharing platters. If you think La Folie Douce is just for partying then think again, located above Arc 1800, it has three different restaurants for all different budgets, but the famous chain prides itself on serving high quality, locally sourced food. A must stop lunch place if you have deep pockets and you haven't enough cheese yet is the Belliou La Fumée, famous for its Savoyard dishes as well as some haute-cuisine.
Nightlife
Visitors are drawn to La Folie Douce above Arc 1800 for some on slope partying, it's open daily until 7pm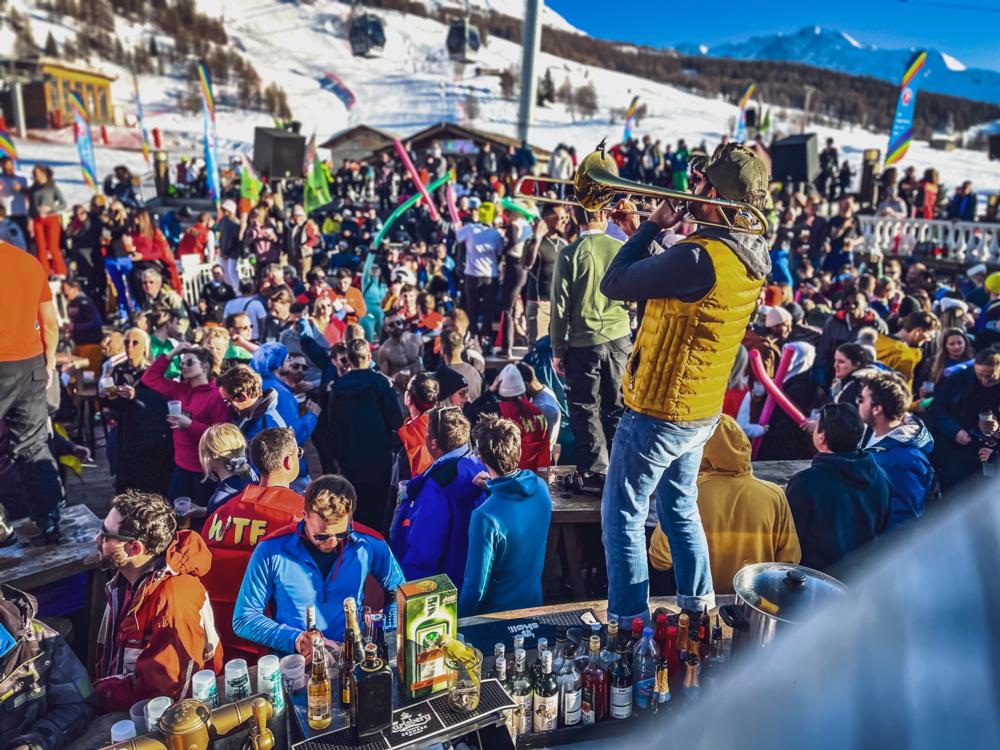 Location