Les Arcs
A great freeriders resort with lots of off-piste and powder, plus natural hits to explore. A major tourist spot with lively nightlife.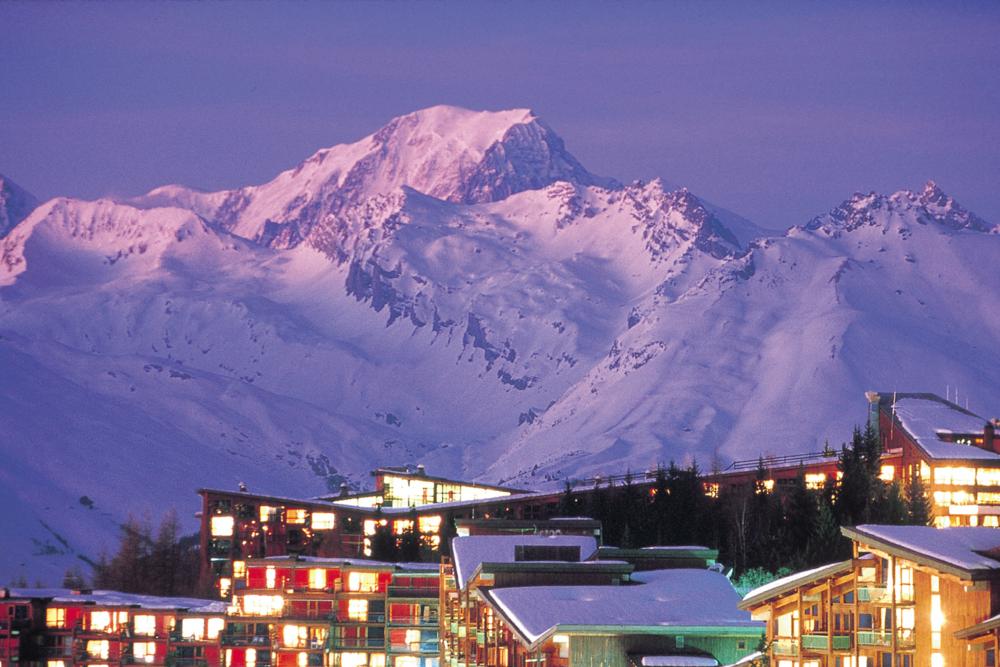 Les Arcs 1800 / Photo: OT
Town
The five areas of Les Arcs are somewhat spread out, although they link up by both lift and road. Each area has quick access to the slopes, making riding back to your accommodation the norm at the end of the day. 1800 is the most popular place to stay, where there is a good selection of apartment blocks and hotels. The best thing about all the areas is that prices for accommodation, eating out and partying are largely the same throughout, with something to appeal to everyone.
The general feel to the whole area is one of a gigantic, spread-out holiday camp that rocks 'til late, looks tacky, but has heaps going on with all manner of sporting facilities and shopping.
Food options
No matter what area you base yourself in, you will be able to find somewhere that serves up food to your liking. The place is littered with restaurants with cheap and cheerful offerings being the favoured selection. 1800 has the best offerings with places like Mountain Cafe, where they serve huge portions of everything including Tex-Mex. The Red Rock Bar is also noted for its grills, etc.
Accommodation
Many operators run package holidays using chalets, hotels and apartments throughout the resort. Prices vary however - you can rent an apartment for four people for a week from 400 euros, loading in at least four extra bodies, and then split the cost. Most lodging is next to the slopes, with nothing involving a long trek. Thomson Holidays +44 (0) 0870 606 1470 offer a number of inclusive holiday trips.
Location