Puy St Vincent
Great little resort for families but not a great deal to keep advanced riders smiling
Summary
Freeride - 55%
Some nicely spread tress
Freestyle - 35%
A small park
Pistes - 60%
Good easy slopes but little testng
Beginners - 70%
Loads of easy stuff
Value - 80%
a Good 30% cheaper than average

Lift count : 8 x Chairlifts 2 x Drag-lifts
OF PISTES (27 PISTES)

Pass (Low/High Season) : 30.00-30.00 Day , 150.00-150.00 6-day , 150.00-150.00 6-day linked area , 470 Season pass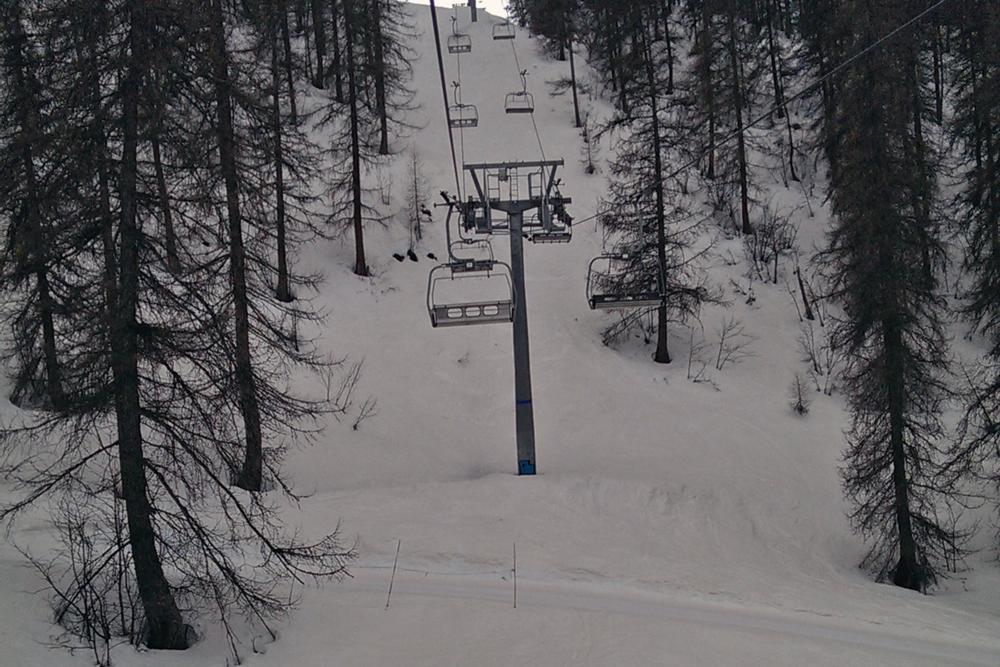 Under the La Bergerie lift / Photo: Steve, WSG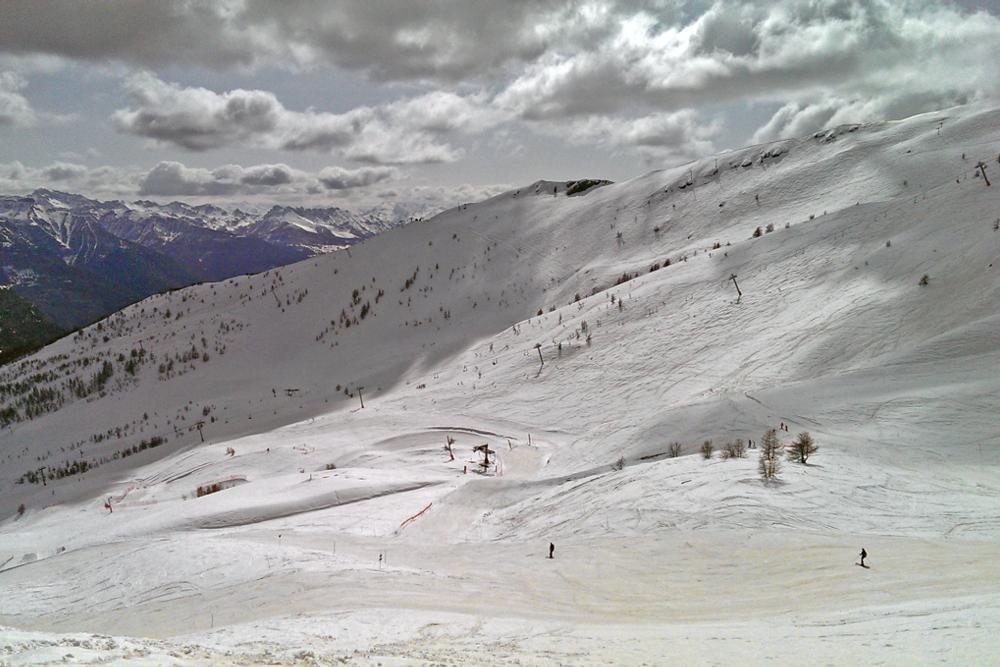 View of the park & boardercross from the Les Lauzes lift / Photo: Steve, WSG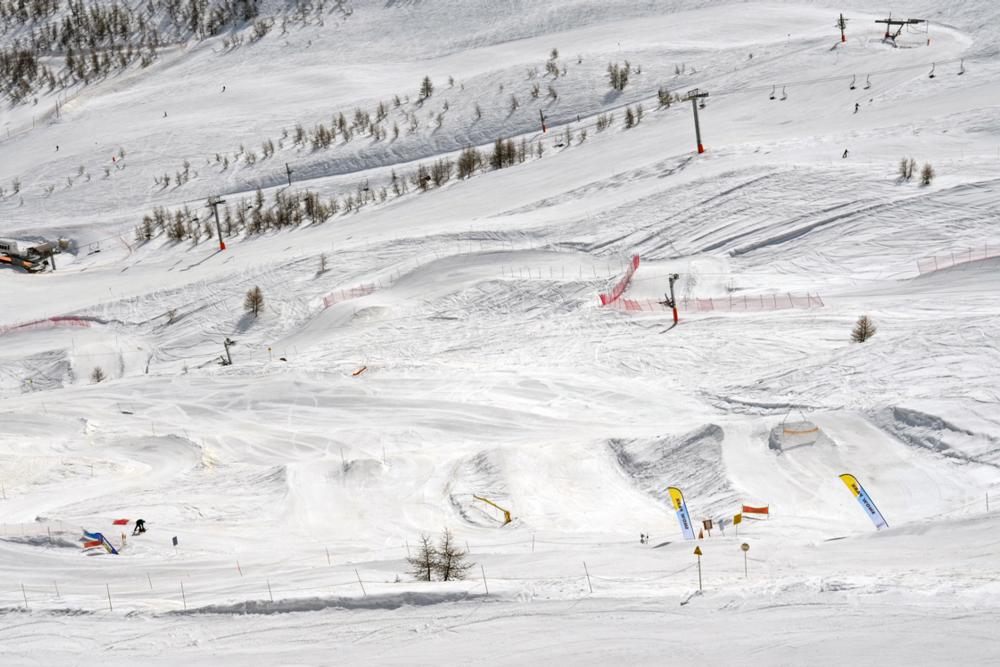 Terrain park / Photo: Steve, WSG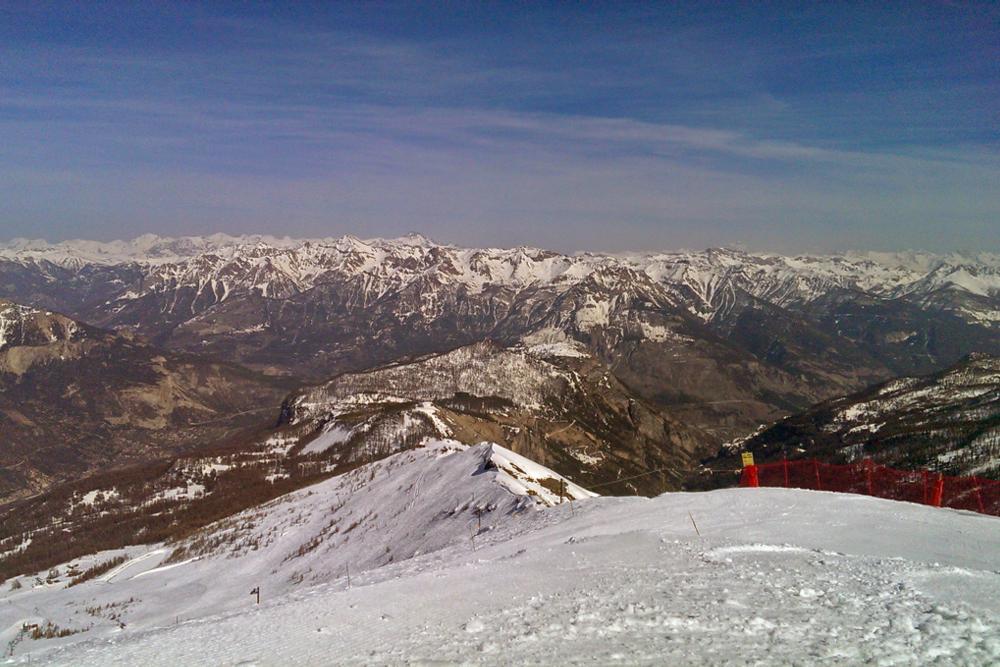 Highest point at the top of La Pendine 2749m / Photo: Steve, WSG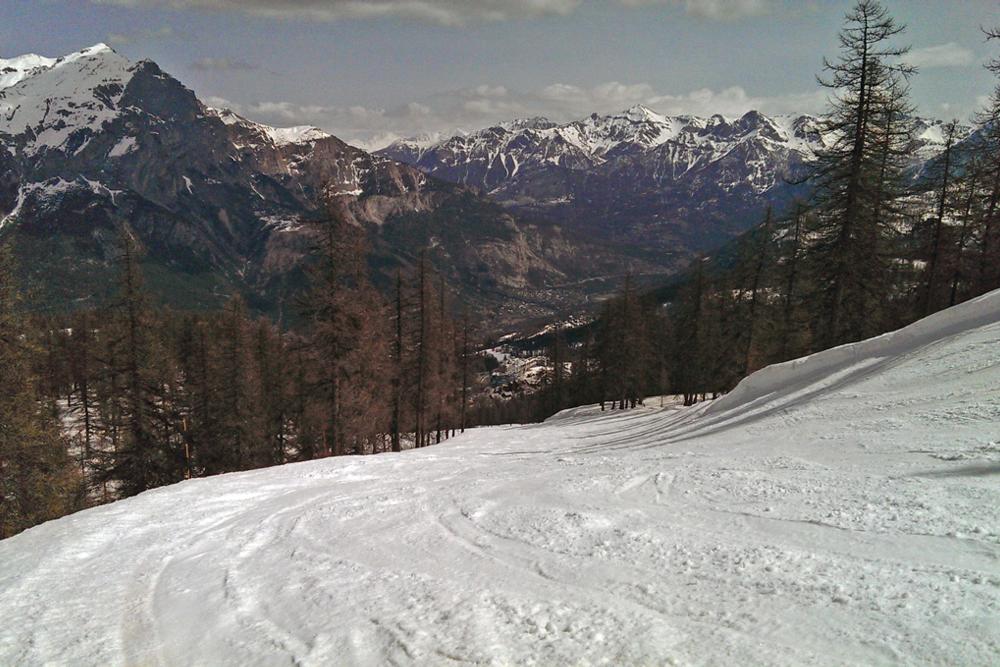 Wide gladed runs in the Coqs area / Photo: Steve, WSG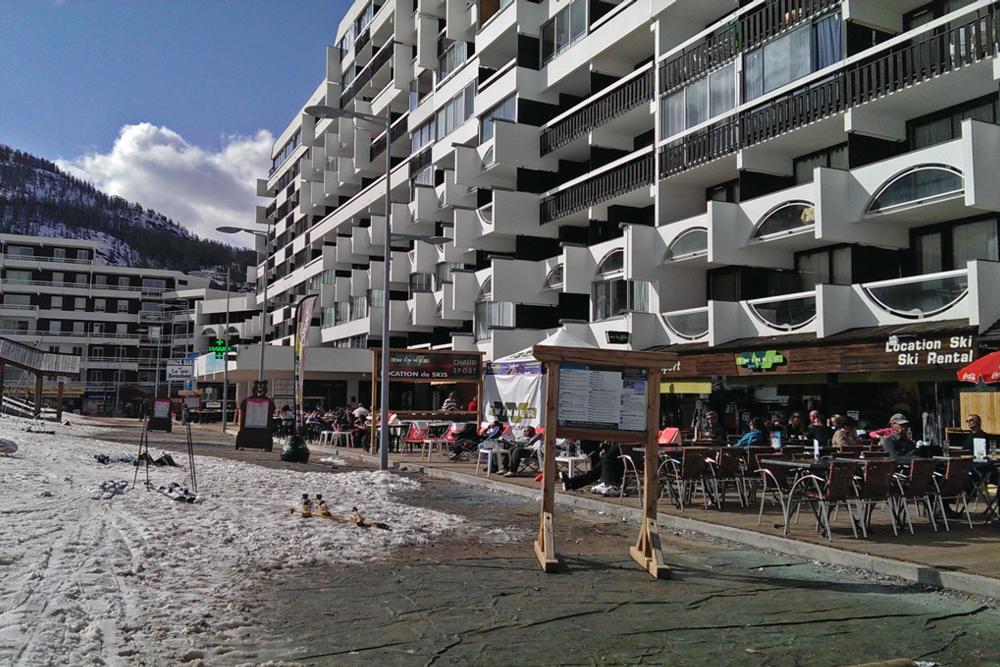 The main base at 1600m / Photo: Steve, WSG
Restaurant at the top of the Les Pres Lift / Photo: Steve, WSG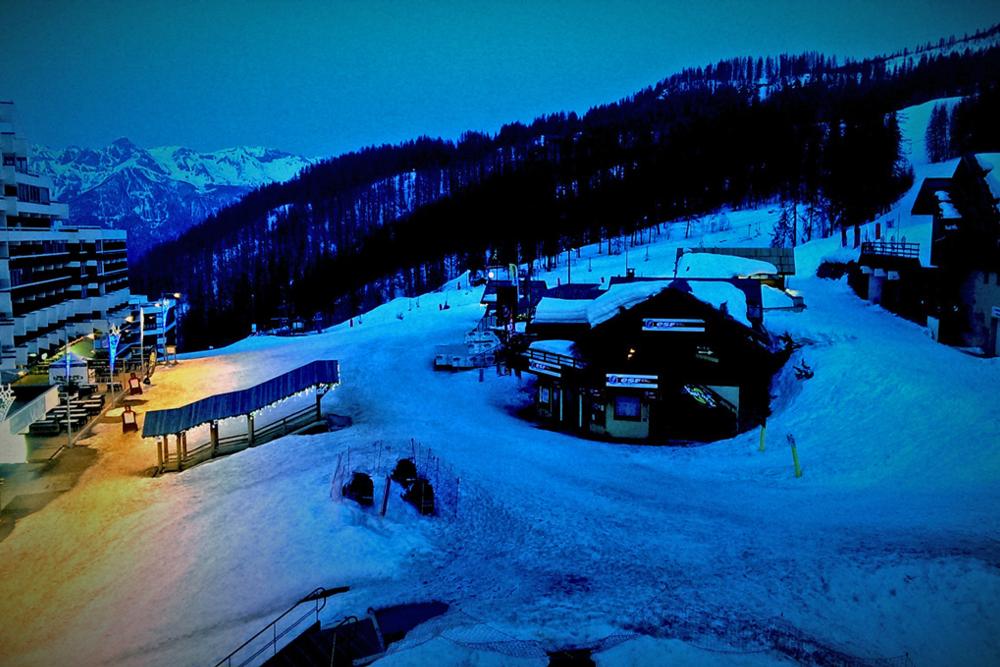 Dusk at the village at 1600m / Photo: Steve, WSG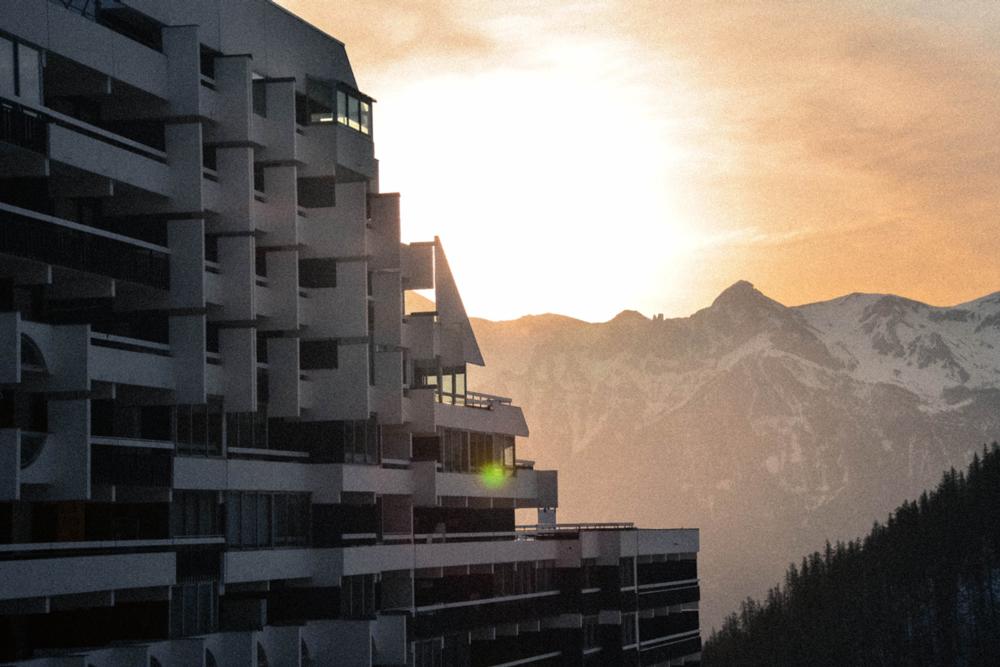 Sunrise at 1600m / Photo: Steve, WSG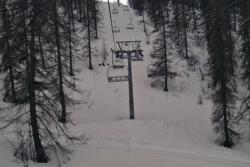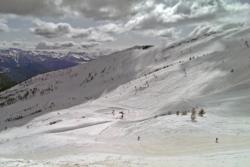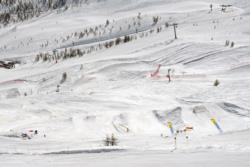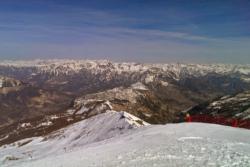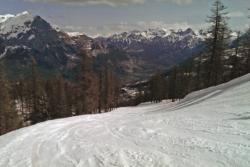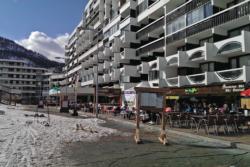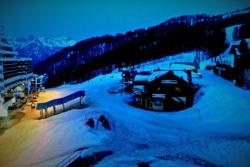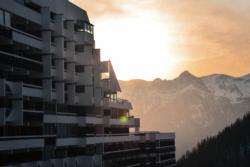 Introduction
Puy St.Vincent is located in the Ecrin National Park, which is also home to the French heavy weight resorts of Les Deux Alps, Serre Chevalier and La Grave. Located in the East of the national park near to the Italian border, it is a 30 minute drive from Briançon or 40 minutes from Montgenèvre, so you can easily head here for a day or vice versa, if you want a change of slopes.
It's not the largest resort in the area, but with 75km of slopes and convenient access, it makes a good family or beginner resort for a week, however more advanced riders will probably get bored before the week is out. That being said though, it does offer a decent 1400m continuous vertical descent, and there is some good out of area freeriding available.
The ski area boasts a good mix between wooded and open areas, and the vast majority of the trees are very accessible and widely spaced, making it great fun for the budding freerider. The lift system isn't the fastest in the world, but it's also not the most popular resort, so you won't ever be waiting long to get on a lift.
The vast majority of the area is North facing, so the slopes keep the snow well into the season, and even the base at 1400m is still open at the end of the season.
The resort has 3 bases which offer ski-in, ski-out self catering options. The main village at 1600m will cause little surprise to French resort aficionados when we say that its another one of those monster concrete blots. However with restaurants, bars, take-aways and hire shops and accommodation all within the one complex, things can't really get more convenient.
The resort also scores well on value for money. You can expect to pay about 30% less than nearby Serre Chevalier, and services are more reasonable as well.