Val Thorens
Tacky with loads of skiers, but access to great terrain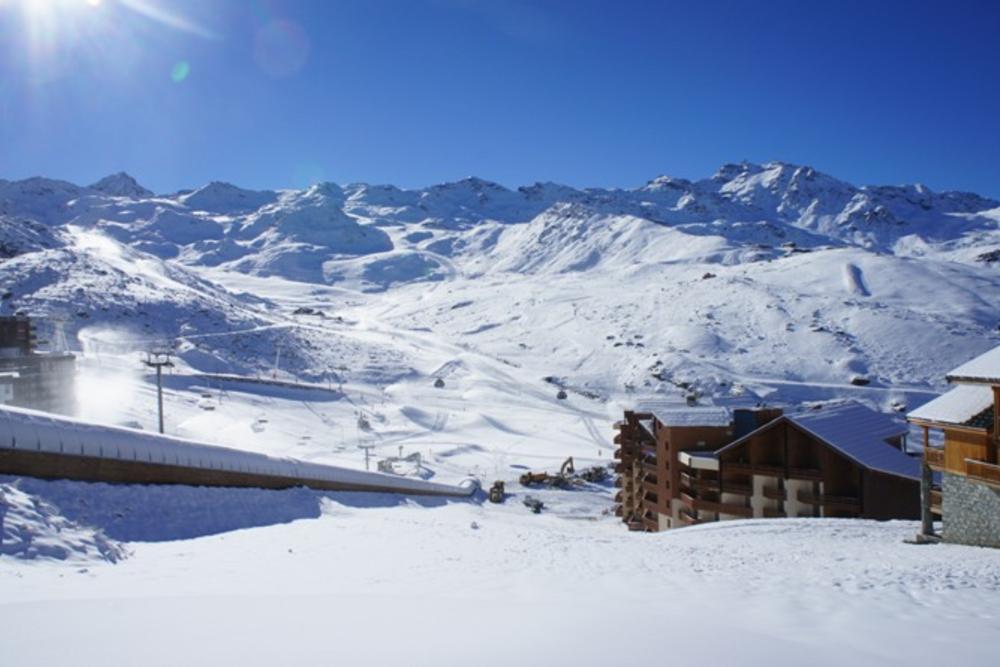 Val Thorens Snow Fall 08/11/2012 / Nadine Carle-Edgar
Town
Val Thorens is the archetypical purpose-built resort. Noone would have built a thing here - not even a cow shed - if it wasnt for alpine sports. A sheltered valley and an almost flattish spot have turned into highrise central. The obvious remit when planning this place was, get them in, pile them high, and dont worry about how the place looks or feels. The outcome is a place that looks dire, although serves its purpose of providing beer, shelter and food (in that order).
Around the resort, youll find a number of shopping complexes and places to eat. There is also a comprehensive sports centre, with a swimming pool and artificial climbing wall.


Food options
Food is plentiful here with a selection of restaurants: more than 45 ranging from the normal selection of resort-style, expensive French places and dodgy fast-food stands, to the normal offerings of a supermarket. For a cheap slap-up meal, try El Gringo's, or for something more classy, Chalet Glaciers.
The Scapin Pub is also noted for its quick and affordable dishes which include pizza and garlic overdose food.
Accommodation
Accommodation: 20,000 visitors can sleep soundly here, all within spitting distance of the slopes. There are loads of self-catering apartment blocks sleeping up to eight people, and a number of good hotels and serviced chalets, many actually on the slopes and next to a lift.

Nightlife
Nightlife comes in the form of drunken Dutch après skiers. There are some ok bars at the top of town. Check out the Frog, the Malaysia, or the Underground.
Val Thorens is a great place for New Years Eve, with fireworks and music in the streets - even the firemen get in on it.

.
Location