Val Thorens
Tacky with loads of skiers, but access to great terrain
Summary
Freeride - 75%
No tree runs but good off-piste
Freestyle - 70%
Terrain park and halfpipe
Pistes - 74%
Busy but decnt slopes

Lift count : 2 x Cable-cars 3 x Gondolas 16 x Chairlifts 8 x Drag-lifts
87miles (140km) OF PISTES (67 PISTES)

Pass (Low/High Season) : 0 Season pass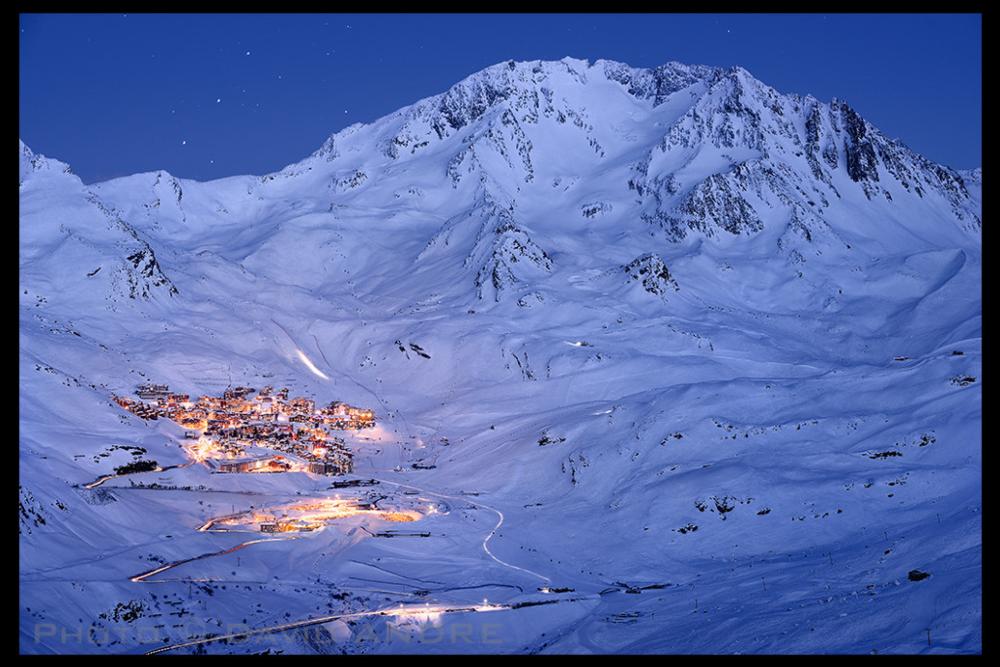 Val-Thorens / Photo: LES 3 VALLÉES - DAVID ANDRÉ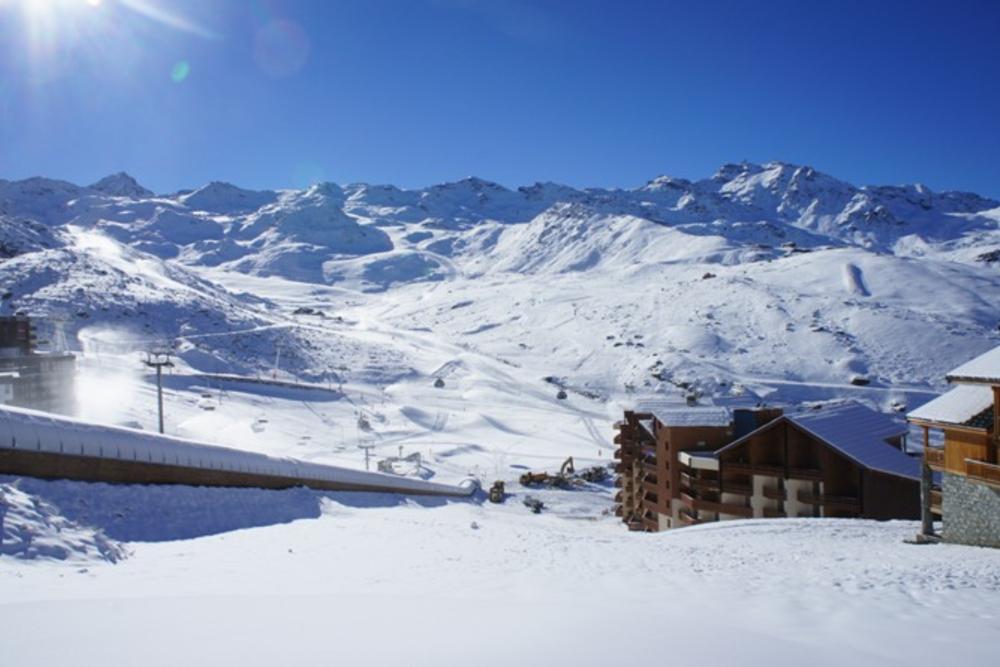 Val Thorens Snow Fall 08/11/2012 / Nadine Carle-Edgar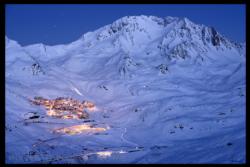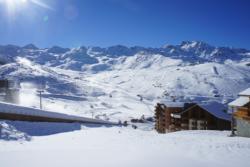 Introduction
High, high, high; Val Thorens is the highest resort in Europe, it's a load of purpose-built block of ugly flats, a few shops and a line of bars. With nothing to do at night but drink, and at a height of 2300m, it's painfully cold when walking for that drink.
Who cares, though? With a lift system that whisks you up to 3200m, north-facing slopes, a 9m average snowfall and a connection to the Trois Vallees, you can stick the bad points where the sun don't shine. Furthermore, although not noted as a summer resort, you can still ride here right up until early August. Like the rest of the Trois Vallees, it's full of package-deal holidaymakers. Lots of Brits but not as many as at Meribel or Couchevel, although you'll find it's also popular with the Dutch and Swedes. Many of the apartments will give you instant slope access; some have a highrise chair going past your window (so keep an eye out when leaving the shower).
They've even made Val Thornes a car-free zone, so at least you don't have to look out for motors when running for the pub, but you will have to make parking arrangements if driving. It's a rip-off 53 Euros a week if you book on the internet, or otherwise its 62.50 euros if you just turn up.
Fortunately, Val Thorens is a board-friendly place with a funpark and without the stuck-up attitude of some of the Trois Vallees resorts.