La Thuile
An okay freeriders resort with some nice powder spots and trees to ride. Also good for carving but the slopes can be a bit tricky at the lower sections.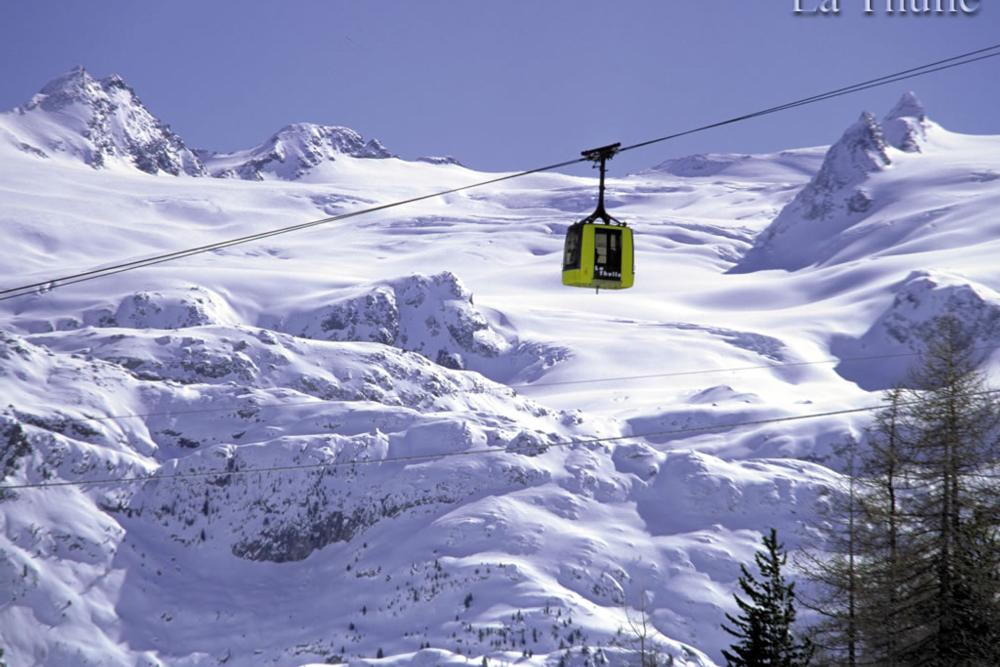 La Thuile / Photo: La Thuile tourism
Freeriding
Freeriders have some good black runs to try out: the Diretta (which runs through the trees) is full-on and will test those who think they know it all. There's also some cool freeriding to be had on the La Rosiere side, while those looking for off-piste will find it off the San Bernardo chair.
The real off-piste is best tackled by going heliboarding, so dig deep into those pockets and take to the skies.
Freestyle
Freestylers will find an abundance of natural hits dotted around both La Thuile and La Rosiere, except you will have to look for them. There's also plenty of space to build jumps, so take a shovel.
There is neither park nor pipe, so if that's your thing, you may be best off holidaying elsewhere.
Pistes
Pistes: Riders have a variety of great pisted slopes for laying out big carves on, and most can be tackled at speed without having to negotiate too many sightseeing skiers.
Beginners
Beginners need to know that apart from a couple of small nursery slopes at the base, the main easy runs are located above the Les Suches area, which is served by chairlifts rather than just drags.
Learners will not be riding back into the village as it involves too much steep, but you can get the cablecar back down. There are many board schools - but try to find a BASI-trained one as the local lads spend more time looking good than helping you get to grips with your first turns.