La Thuile
An okay freeriders resort with some nice powder spots and trees to ride. Also good for carving but the slopes can be a bit tricky at the lower sections.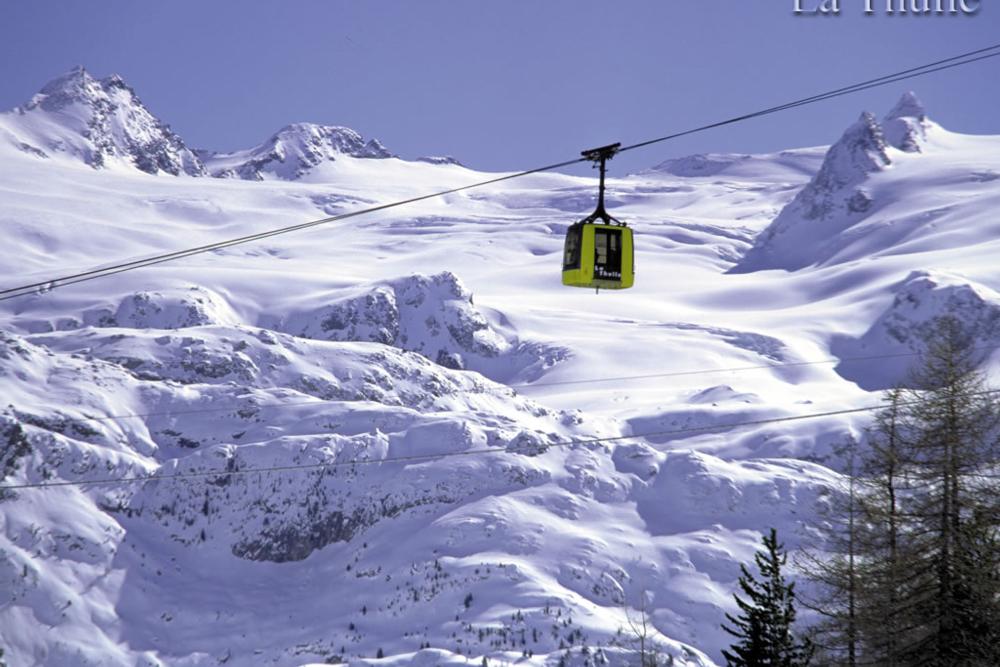 La Thuile / Photo: La Thuile tourism
Town
La Thuile is finally reached after a short drive up a twisting and winding mountain road. On arrival, you are presented with a scenic old Italian village, with a hint of the new here and there. The main happenings are conveniently at the base of the slopes and straddle a large river.
Visitors are made very welcome in La Thuile, and local services cater very well for all your needs. Around the village you will find a few shops, places to pig out and one or two hotels with their own sporting facilities, such as swimming pools, gym and saunas. Other than that, there is nothing major going on.
Snowboard hire is best done from Ornella Sports +39 (0) 165 844 154.
Food options
As for eats, you can get all the usual Italian dishes here along with a selection of standard-grade Euro nosh. On the whole, your choice of where to eat out is a bit limited. Still, it's good and you can eat very well here on a low budget.
Restaurants of note include La Rascards for a choice of local dishes, or La Grotta which is known for its slices of pizza and pasta, although it's not the cheapest of places. The Mexican's not bad either.
Accommodation
La Thuile is a relatively small resort with around 3000 beds, bunks or other things on which to kip on. However, it's quite sufficient for a weeks' stay, with the option to lie out horizontally in a bed on the slopes or within a short walk of the first lifts.
A number of tour operators offer full holiday packages here, which means some good package deals are available.
Nightlife
Nightlife in La Thuile is very tame by Italian standards, so if you're the sort that likes to party hard all night long, this is not your resort. La Thuile is a very relaxed place and there is nothing much going on. Any so-called action seems to be as the lifts close. Still ,you can enjoy a beer in the La Bricole bar.
Location