Hakuba 47
The park & pipe almost make up for the resorts attitude towards going off-piste. Sticking to the pistes and you'll have a good time with plenty of well groomed and long slopes.
Summary
Freeride - 45%
A few ungroomed slopes
Freestyle - 75%
Good park & better pipe
Pistes - 70%
Nice long runs

Lift count : 2 x Gondolas 15 x Chairlifts
OF PISTES (23 PISTES)

Pass (Low/High Season) : 0 Season pass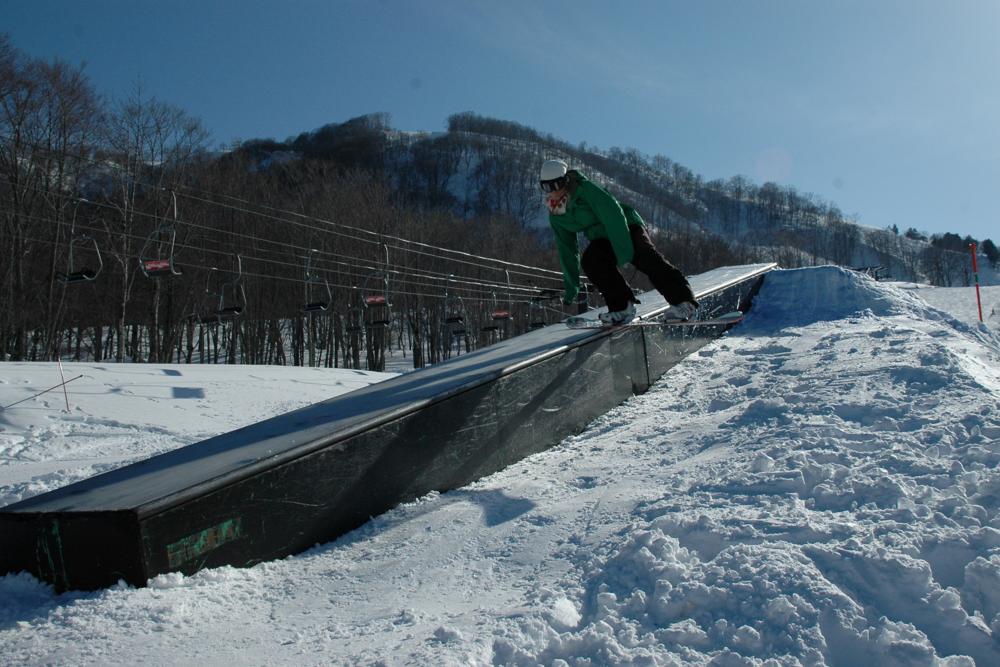 Hakuba 47 boardslide / Photo: Steve Dowle Rider: Posy Dixon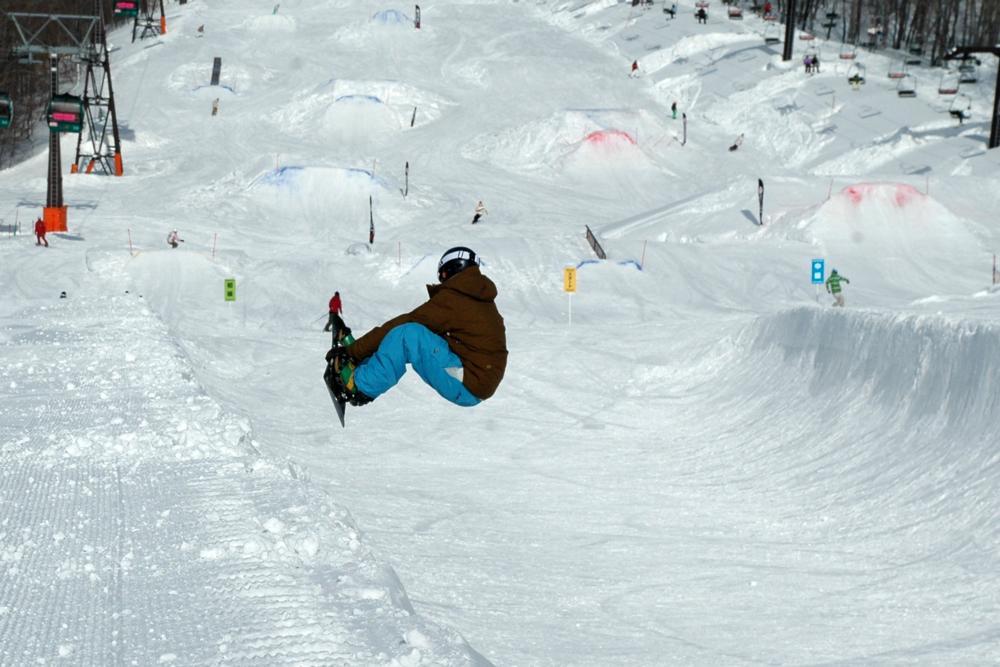 Hakuba 47 pipe / Photo: Steve Dowle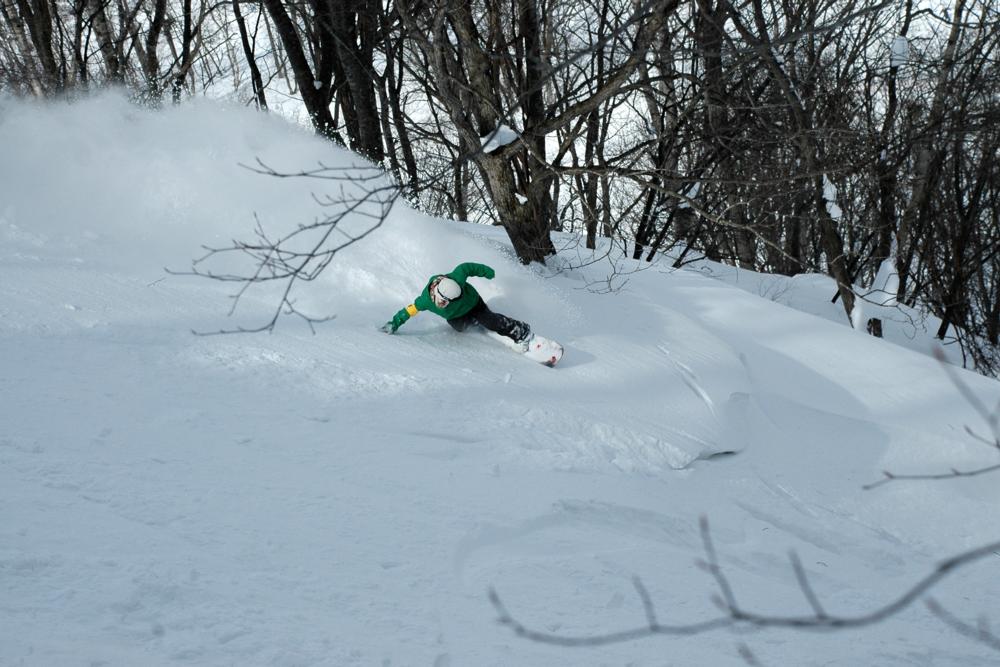 Hakuba 47 Double black diamond tree run club / Photo: Steve Dowle Rider: Posy Dixon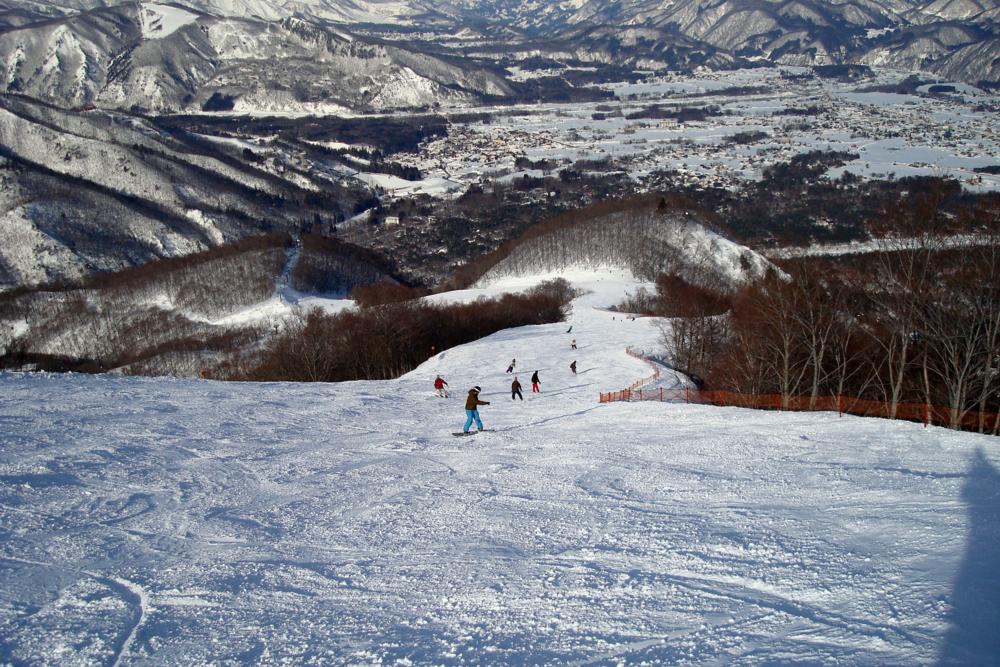 Hakuba 47 / Photo: Steve Dowle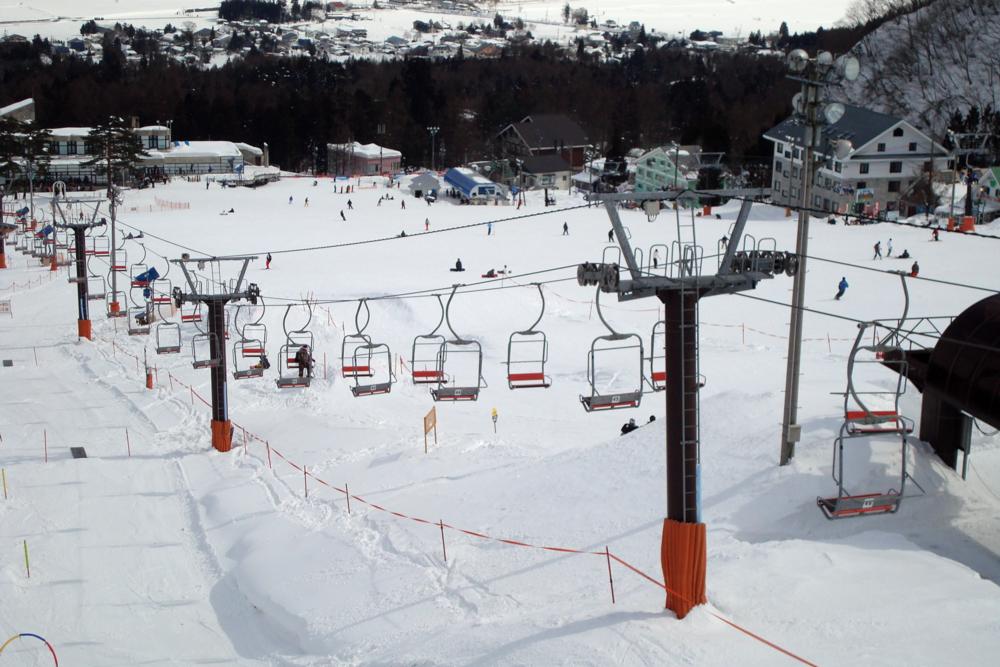 Hakuba 47 beginner area / Photo: Steve Dowle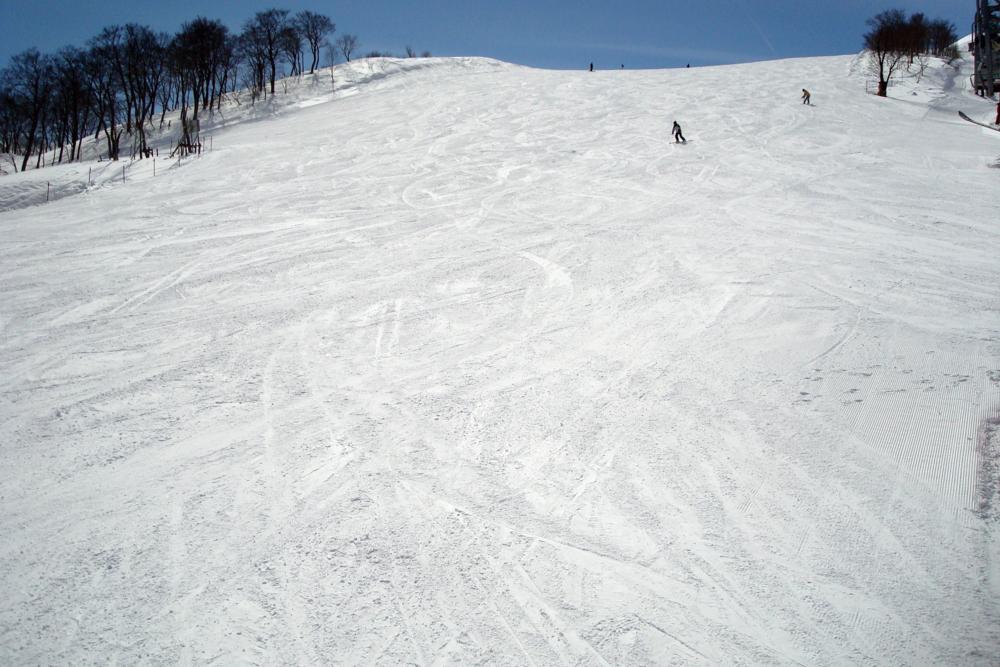 Hakuba 47 empty pistes / Photo: Steve Dowle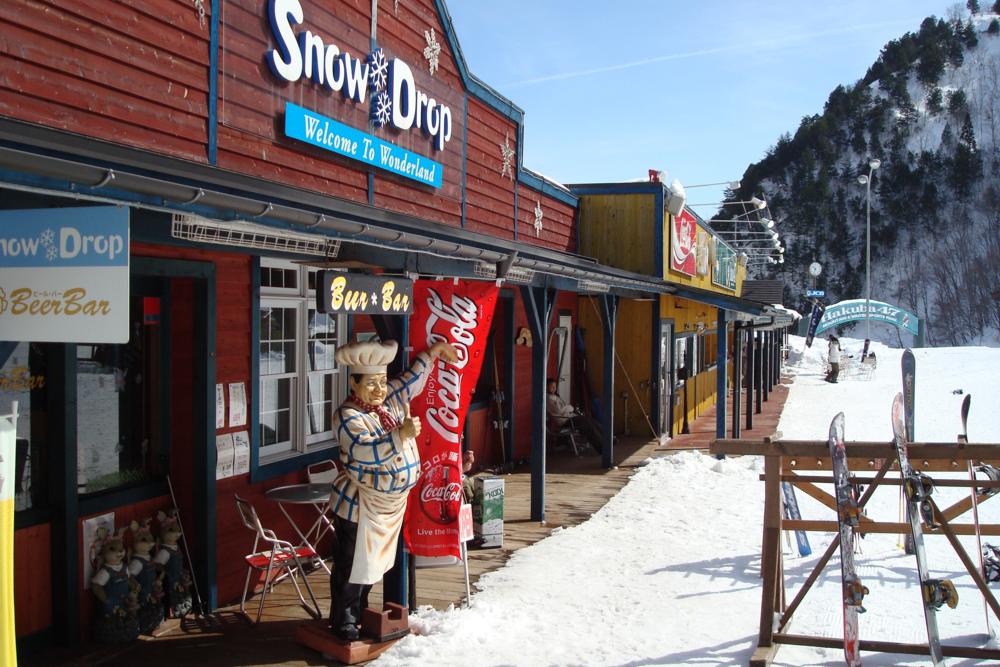 Hakuba 47 mountain facilities / Photo: Steve Dowle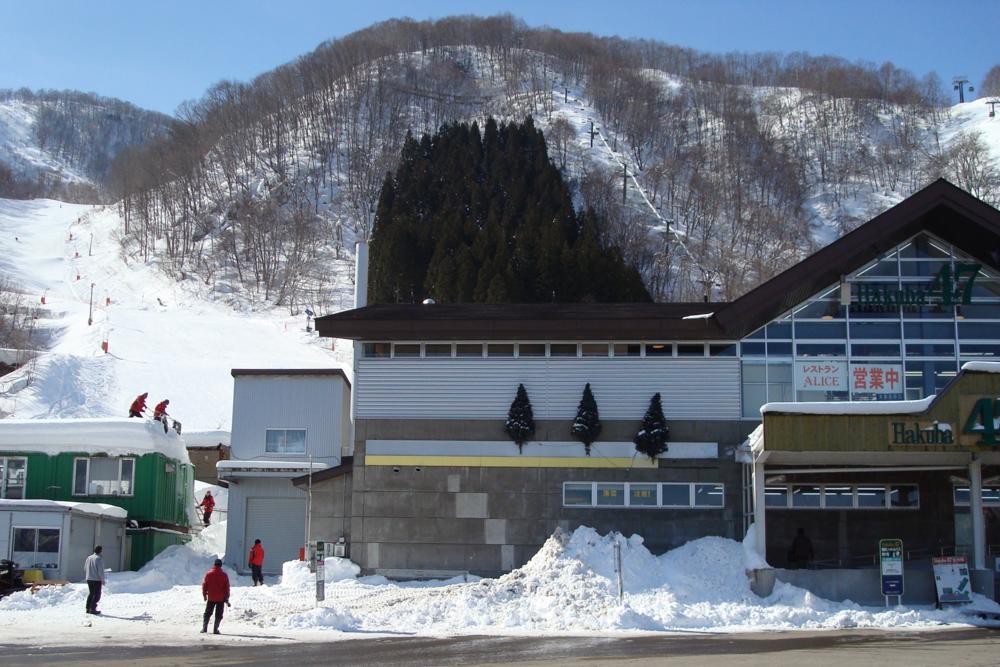 Hakuba 47 base / Photo: Steve Dowle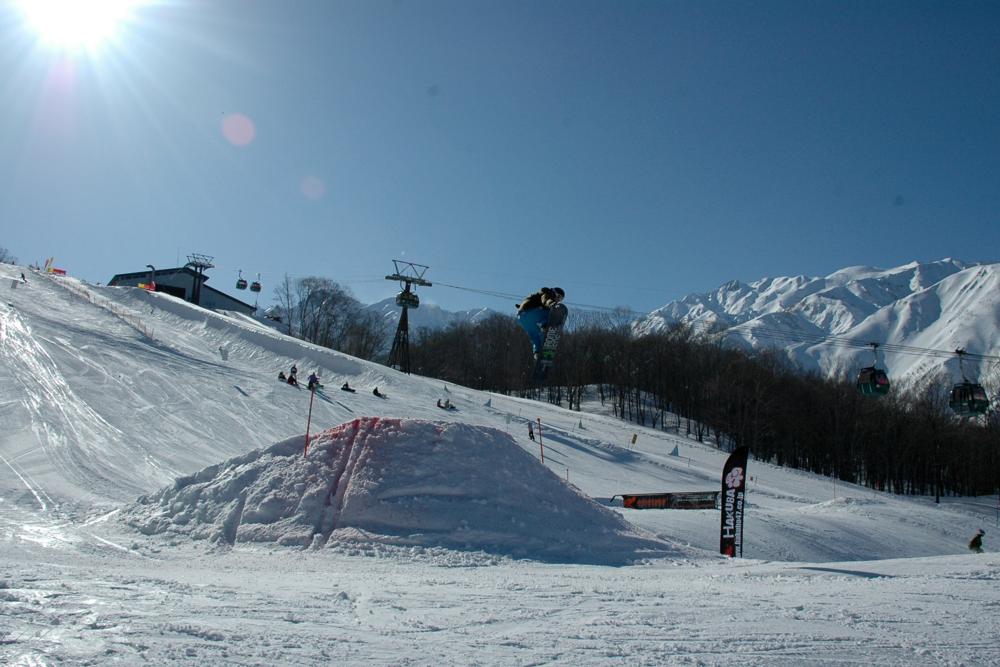 Hakuba 47 kicker / Photo: Steve Dowle Rider: Keith Stubbs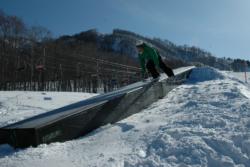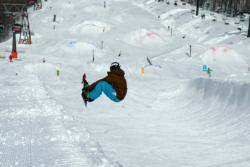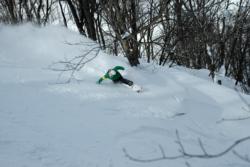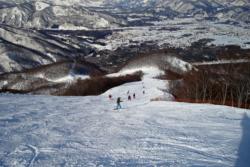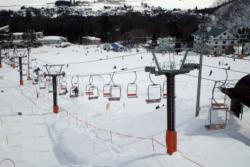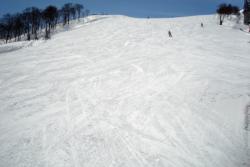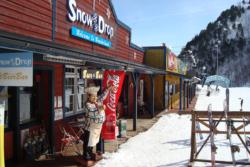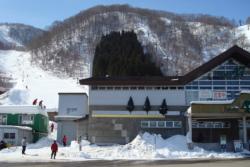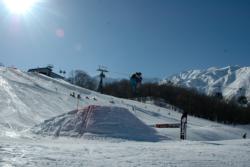 Introduction
Hakuba 47 and Goryu are two different separate resorts linked through their upper lifts and their love of preventing you from going off-piste.
The lower section of Goryu caters very well for beginners with a good consistent pitch and wide enough that you don't have to be wary of anyone else around you. Under the main chair are a few lumps and bumps for beginners to hit but one of the areas are marked strictly for skiers.
The top section of Goryu has a number of nice red runs which again are nice and wide but can be taken at speed. The double-black Champion run is usually a mogulled icy nightmare but does afford some great views of the valley.
The main pull of the Hakuba 47 area is the terrain park. There's a good halfpipe that is shaped daily and a fully loaded terrain park. They've managed to squeeze 3 separate lines of kickers and rails into the small space, and although things are pretty cramped you don't get many riders wrecking each other's approach. The park & pipe are served their own chairlift.
The resort management stress and then stress again about the no off-piste rule. You'll rarely find tracks under lifts or weaving through the trees, and the patrollers will nab you quicker than it takes to turn your jacket inside out and put that innocent look on.
Having said that cat tracks green run R-7 has options to hop off as it weaves through the well spaced trees, and the R-2 and R-3 black runs are unpisted but get mogulled very quickly.
If you are fluent in Japanese, prepared to take an hour safety tutorial and have a few thousand Yen to burn then you can join the DBD club and gain access to a tiny area of off-piste which is hidden to the masses.
The Red run R1 is great fun to hack down but can get lumpy and a little icy at the end of the day.
Away from the resort Hakuba town has everything you need, whether it be western style bars and restaurants to the full on Japanese experience, depending on how brave you are.