Lotte Arai
Its good to be back, and some of Japan's best in-bounds freeriding!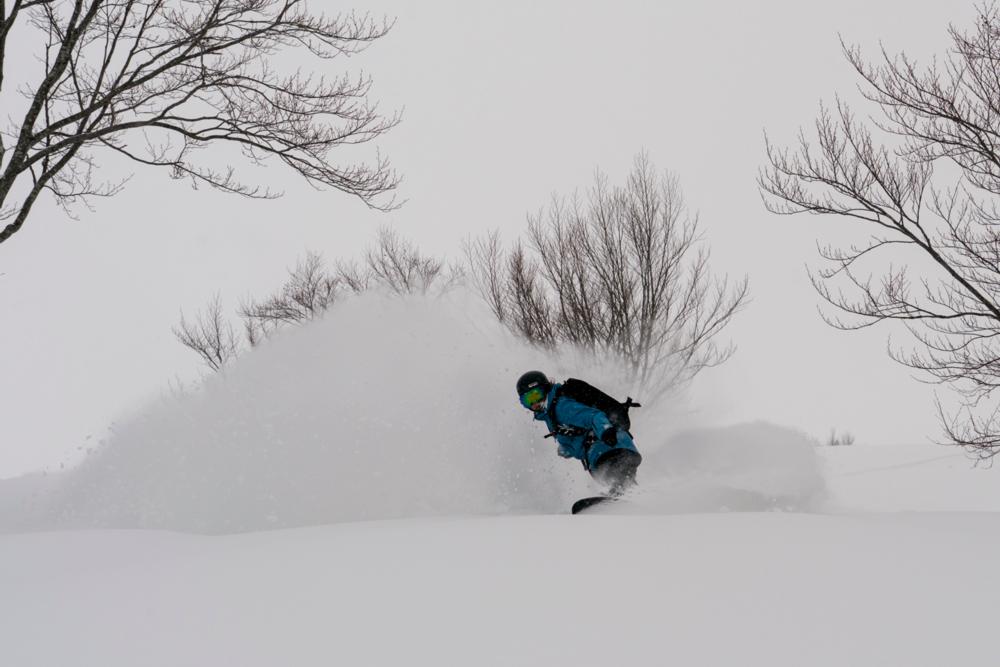 Lotte Arai, Rider Tia Tan / Photo: Keith Stubbs
Town
There is no town serving Lotte Arai but there is a rather grand, upmarket hotel complex with accommodation options to suit those with bigger budgets or those looking for an all-in-one relaxing getaway. Put simply, the hotel is impressive! With an amazing allday buffet, an incredible onsen, an exquisite fine dining Japanese restaurant, and a vast array of other facilities (like a trampoline and bouldering centre), the Lotte Arai hotel has everything you need - if you've got the money to spend.
The most interesting non-snowboarding attraction at Arai is the 1km long zipline. This thing is unreal! Starting from the top of the Arai Gondola, zipline-goers travel across a expansive, snow-filled valley to the top of the Sanroku 2nd Lift. Customers then download on the chairlift to the lower mountain before tubing to the bottom. It's a fun ride and a great way to spend half a day when you need to rest your legs.
Location