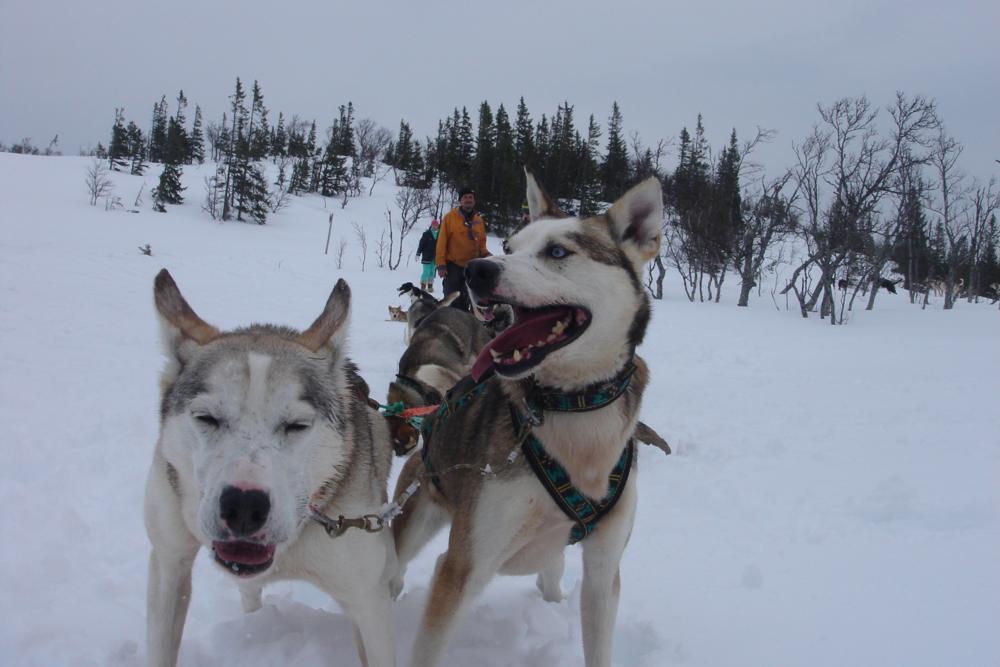 are dogs /
Town
Off the slopes,what you get here is similar to what you would find in any top resort in the Alps and as with any top alpine resorts it all comes at a cost. If you choose to eat out every night and go out drinking then you'll need a wad of cash, if you steer clear of the bar and cook for yourself then you won't. A sandwich or a soup on the mountain is around £5 but the problem is so is half a pint of beer in any bar. You can get cheap beer in the supermarket but anything over 3.5% is sold from a separate booze shop and only to over 21s. Still, you won't be disappointed with the level of services and convenience of the accommodation.
Food options
Reindeer stake is a must and if you don't mind dropping £18 on a main so is the Twins restaurant, which as with all of Sweden is design orientated and has a big fireplace to have a drink by. Wersen:s does good pizzas and fish dishes while the pub Broken does good burgers. The restaurants to get busy so its always best to book a table, as at £5 a beer your bill some grows if you have a couple of drinks while waiting for a table.
Accommodation
They have the lot here other than hostel. All the accommodation in the Åre area is close to the slopes and not far from the town square. There's loads of self catering apartments to rent and everything in between right up to five star hotels. The best way to keep the cost down in do a half board package, but it would be a shame to miss out on some of the towns great restaurants.
Nightlife
Night life will brake the bank but if you must go out Åre can party hard. The Tott hotel terrace kicks of apreski when the suns out and O'Leary's good when the footballs on. For clubs Tuesday nights a big one with all the resort staff going out. Tva rum och kok pumps out the hip hop and Wersens bar offers house tunes. The Country Club packs them in and for a good guide to the club nights look out for the free news paper ÅreiDag.
Location