Davos
The best overall resort in Switzerland offering something for everyone. Huge pisted area and excellent freeriding spread across 5 mountains, and not to mention the terrain park and 2 halpipes. Direct train services and good local services complete the package, but go mid-week to avoid the masses.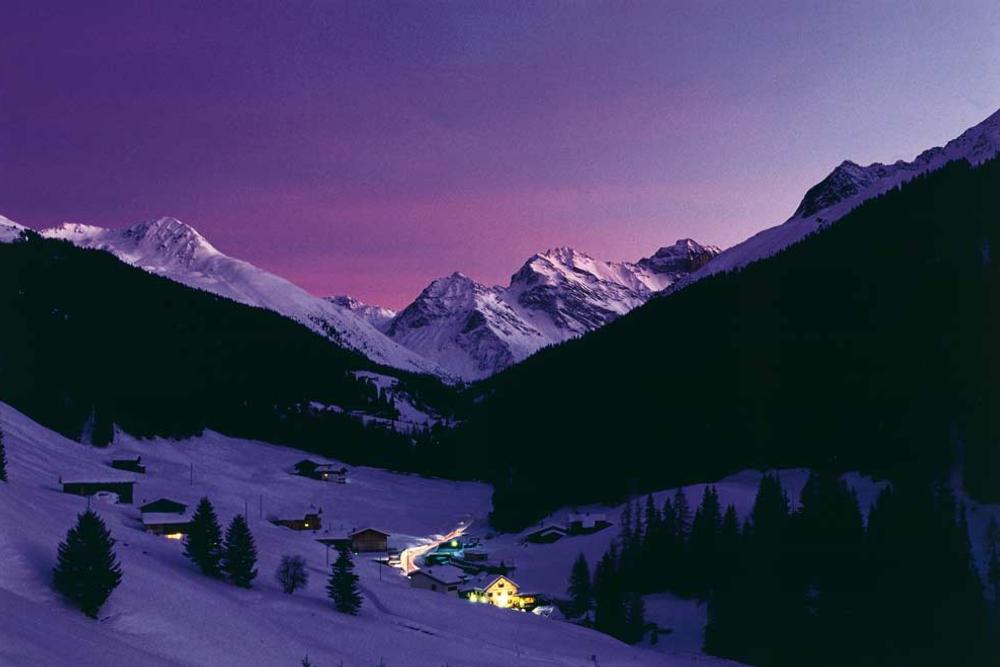 Davos Resort / Davos
Town
If you're the sort of individual that wants to be housed, fed and watered in a charming sweet little village with cow bells hanging from rickety old sheds, don't bother with this place. Although better looking than it was, it is still a massive drab mountain town. It does have choice however and although generally expensive you can find some cheaper options and a solid slice of snowboard lifestyle. It attracts international conferences particularly at the end of January, but with this comes some excellent sports centres, lots of shops, and even a Casino!!
Food options
Two words that don't go together in Davos, cheap and eating out (okay 3 words..) but if you have the cash then the options for dining high on the hog are excellent. There is a good choice of restaurants offering every type of cuisine, ranging from local dishes to Chinese (above casino £20-30). You will also find a few fast food joints: Try the Kebab (and Burger) place next to the main Coop. Great pizzas at Padrino and some Indian and Thai (Davos Dorf)
Accommodation
Accommodation in Davos is second to none. On top of there being loads of expensive hotels, Davos also has an affordable snowboarders hostel come hotel called the "The Bolgenschanze" which offers a number of "ride and stay" packages at reasonable prices (++41 81 43 70 01). The town also boast a host of bed and breakfast joints. You could also try Extreme holidays.
Nightlife
Night life in Davos rocks despite the wallet demolition. There is a good choice of bars and late night clubs, with live bands and artists playing seven nights a week. Most places pump out modern music but a few play sickening euro pop to please the apres skiing nerds. The Bolgenschanze Hotel is one of the best hangouts, providing the full snowboard lifestyle package and gets packed out with loads of chicks gagging for it. Check out www.davosbynight.ch for all the big nights.
Location