Engelberg
Long runs with a good vertical descent, long season, pretty compact town all add up to a good place to play for a week.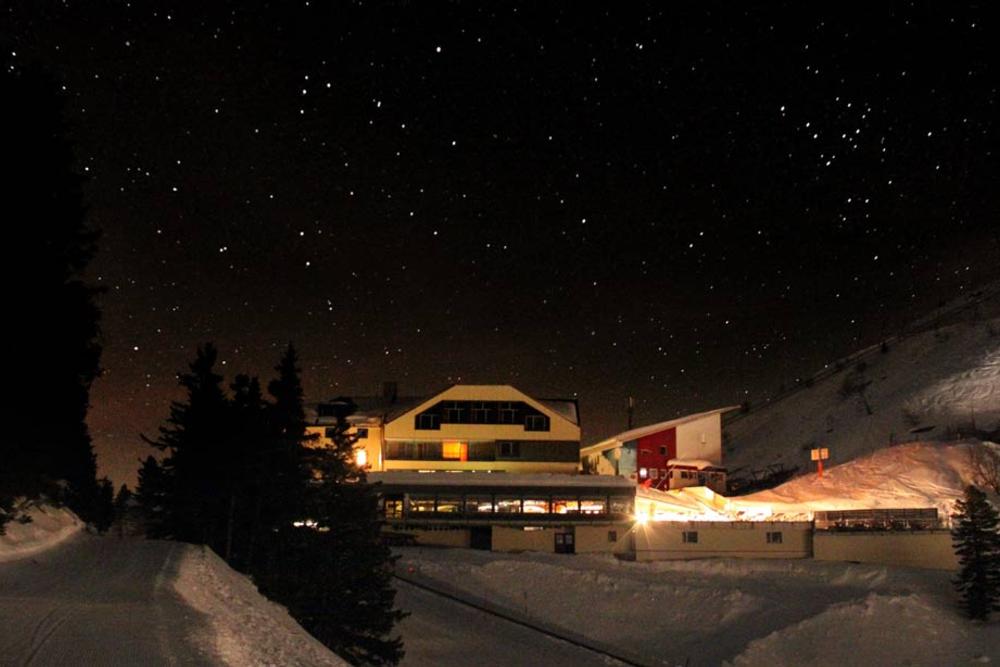 Engelberg Vista / Engelberg
Freeriding
Freeriders have a very good mountain here with some great off-piste to check out, but be warned, avalanches are common here. Some of the best off-piste terrain can be found having taken the Jochstock express lift to reach the slopes on the Alpstublii, where you will find some amazing runs. Another easy to reach gem is the Laub area, which bases out conveniently to allow you to do it again. But this pleaser should not be tried out unless you know the score and can handle fast steeps, because this one will wipe your lights out for good if you balls up. Guide services are available from the many ski schools so use them, and stay alive. Also checkout www.bergfuehrer-engelberg.ch for guiding services
Freestyle
Freestylers who like it done for them will find the park on the Jochpass area the place to head for, but it's far from the largest park in the world - check out www.terrainpark.ch for the full details. There's usually 2 kickers and a selection of rails and boxes. Still, who cares, the area has plenty of good natural hits to check out. The park is only open from January to April, outside of these dates they usually build a tiny park up on the Titlis glacier next to to tubing run located between the bottom of the Ice Flyer chair and the Gletscherlift t-bar.
Pistes
Carvers have a fair selection of well looked after pisted runs or some fine unpisted slopes. Check out the Jachpass trails for a burner, but the best advice is leave your hard boots at home and do some soft boot carving, this place is good for it. There's a great 1300m vertical descent from the top of the Klein Titls by taking run 1/1a, through the unpisted but safe Rotegg run, picking up run 2 all the way back down to the Trubsee cable-car station.
Beginners
Beginners, 30% of the slopes are said to be easy terrain, but in truth if you're a fast learner, then you soon get to ride a further 60% of slopes which are rated intermediate. The runs from the top of Titlis glacier are not really for beginners but the runs slightly further down the mountain from Stand shouldn't pose too much difficulty once you've got a few days under your belt. The Gerschnalp area is the major designated beginner area and has a pefect pitch for learning on, but you will find the t-bars tricky but you've got to learn sometime. The best beginner area is over on the Brunni side of the valley.