Saas Fee
Sass-Fee is a great summer snowboard destination, but because of it's extremely high altitude it can be sketchy in winter. Local services are great with a really good vibe in the town.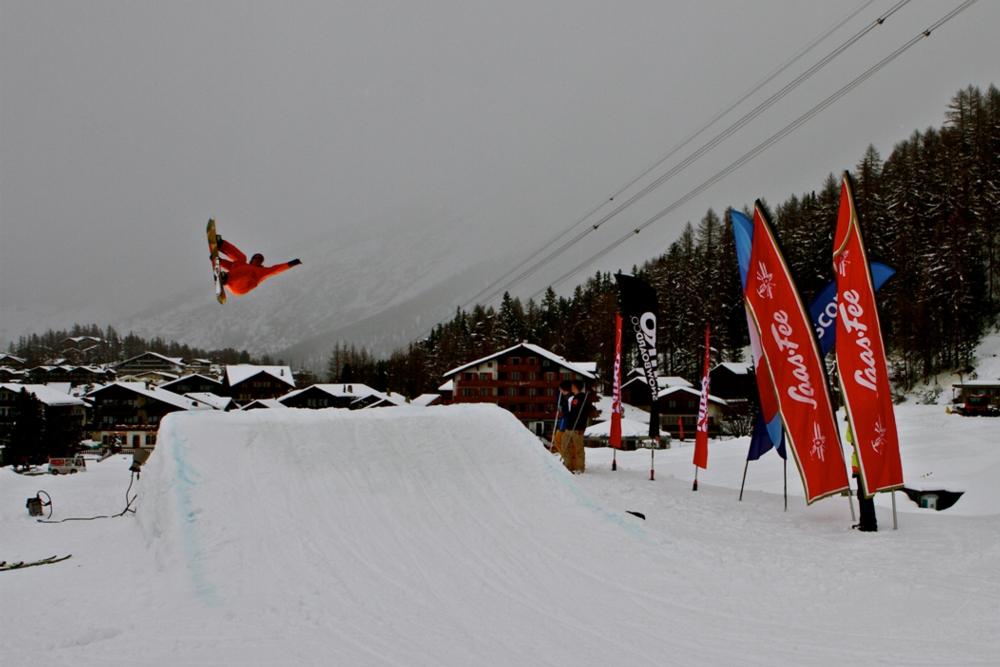 Saas Fee Snowboarder / fotografie-pascal.ch / Photopress Saas-Fee
Freeriding
Freeriders will be disappointed to find that the off-piste is limited by crevasse danger around the glacier - but there are some nice tree runs off Platjen. Alternatively, the runs off the Hinterallalin drag lift will sort out the wimps, with some cool freeriding to be had and some fast steep sections to try out.
Freestyle
Freestylers could be excused for thinking something is amiss as the natural hits are few and far between - locals tend to build their own hits and session them. Still, you may find some hits off the Mittaghorn and Langfluh lifts. There's also a few drop offs to be enjoyed near the Langfluh and Platjen areas.
Pistes
There's a host of pisted runs on which to lay out some wide tracks. No matter what your level, you'll soon be carving in and out of the two plankers in style on graded runs from steep blacks to tame blues. The runs under the Mittelallalin restaurant is a great area for carvers.
Beginners
Beginners are not left out, Saas Fee has plenty of novice runs, but some of the blue pistes have long flat sections to catch you out, resulting in a fair bit of skating along. You'll also get really used to T-bars by the time you leave this place. The lower runs have a reputation for rocks and worn patches, so take care when you first head out. However, the best way to find out what's what, is to call in on the boys at the Paradise Snowboard School, they'll show you how to get around any obstructions.