Val Gardena
A breathtaking and bewildering journey to the most beautiful ski area in the World.
Summary
Freeride - 60%
Some good off-piste areas
Freestyle - 58%
Park & pipe
Pistes - 75%
Lots of well-groomed slopes
Beginners - 60%
Some good wide areas but many flat bits
Value - 70%
Great value services off the hill

Lift count : 2 x Cable-cars 7 x Gondolas 42 x Chairlifts 25 x Drag-lifts Other lifts 2 funiculars
175 km OF PISTES (70 PISTES)

Pass (Low/High Season) : 26.00-32.00 Half-day , 44.00-49.00 Day , 222.00-252.00 6-day , 222.00-252.00 6-day linked area , 610 Season pass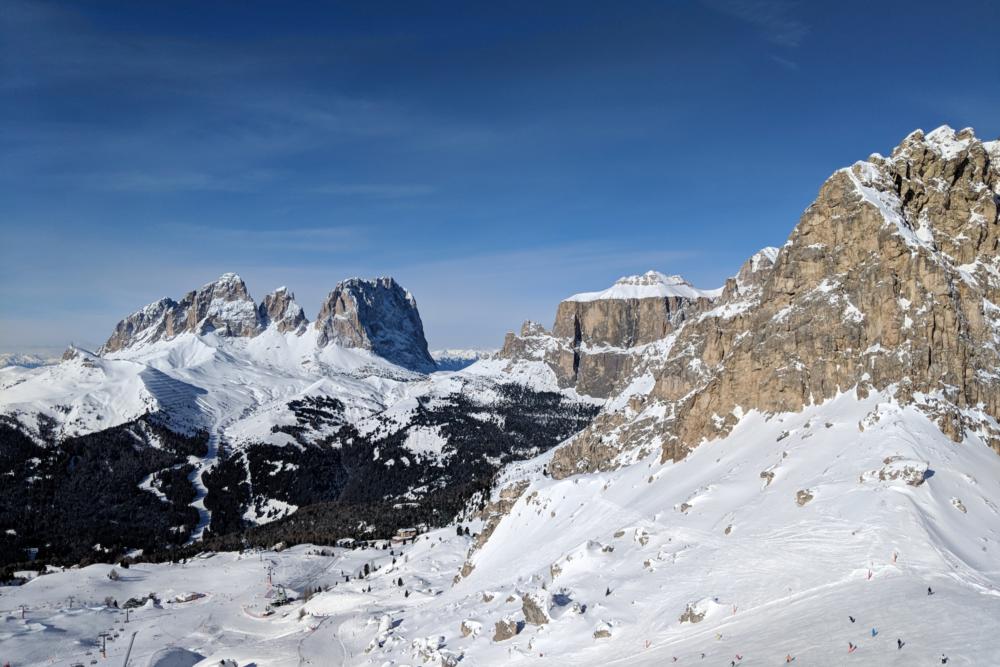 Val Gardena 1 / Photo: Steve Dowle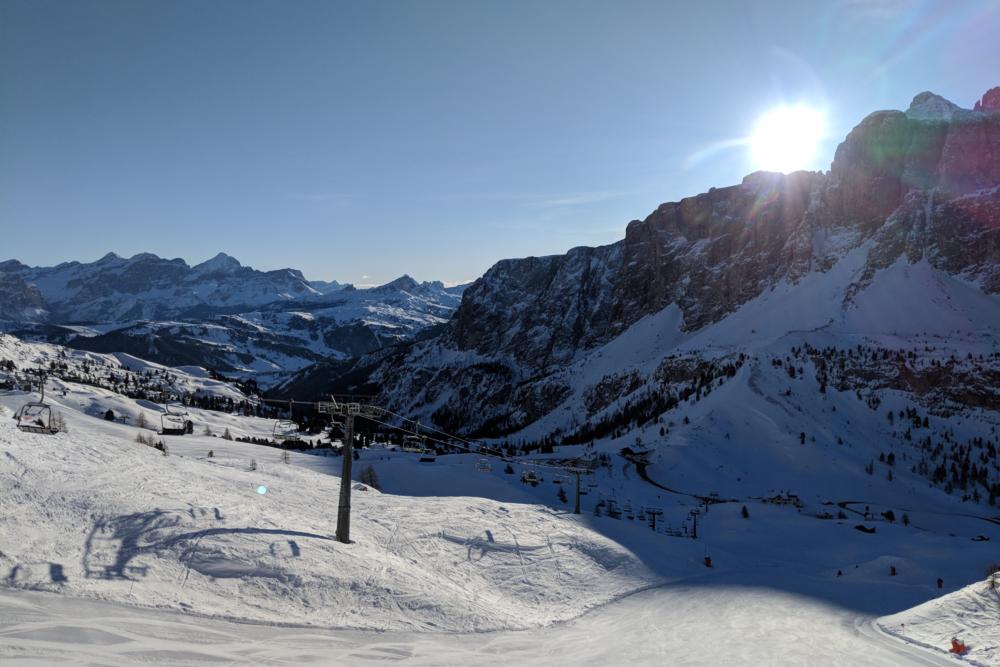 Val Gardena pistes / Photo: Steve Dowle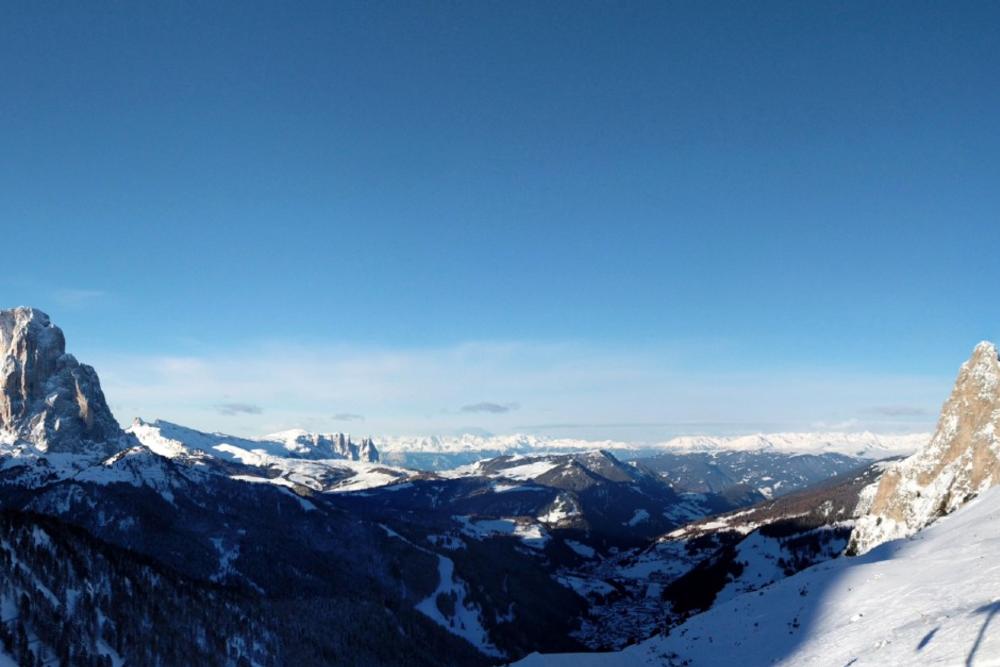 Val Gardena panorama 3 / Photo: Steve Dowle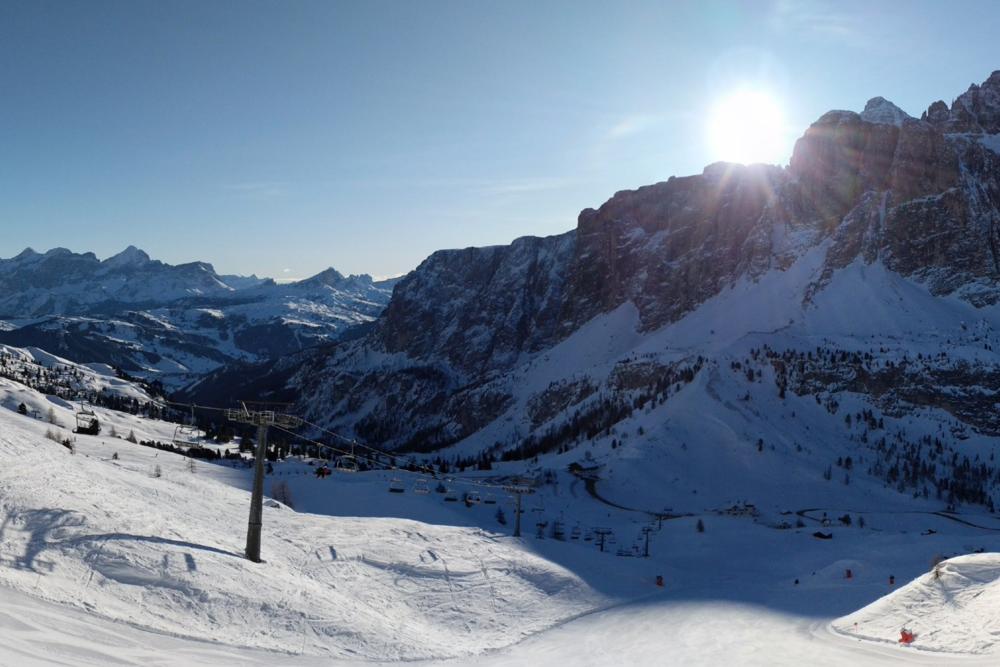 Val Gardena panorama 4 / Photo: Steve Dowle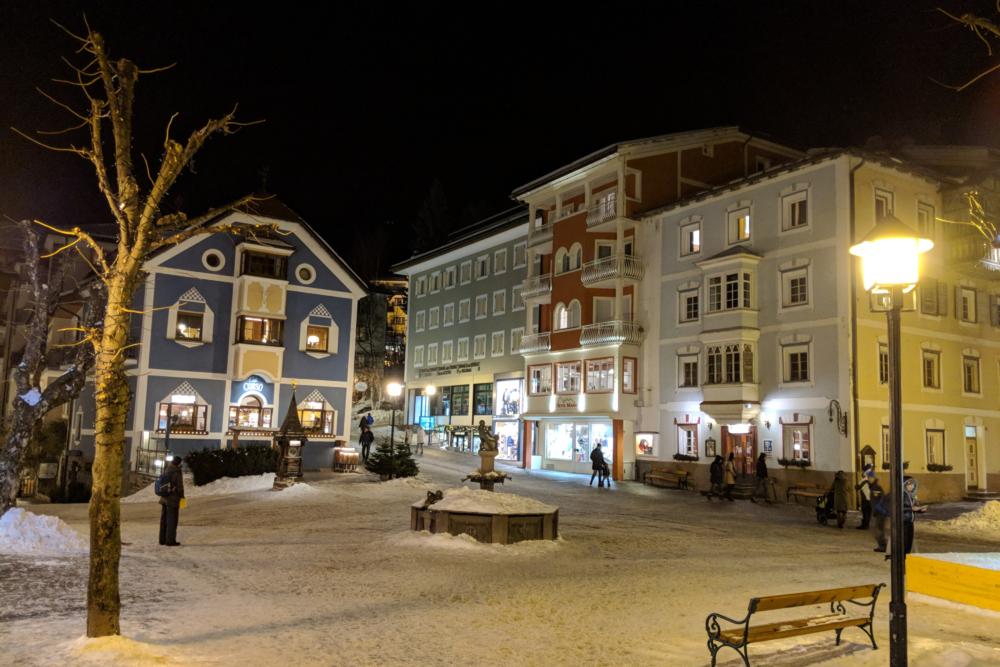 Ortisei main square / Photo: Steve Dowle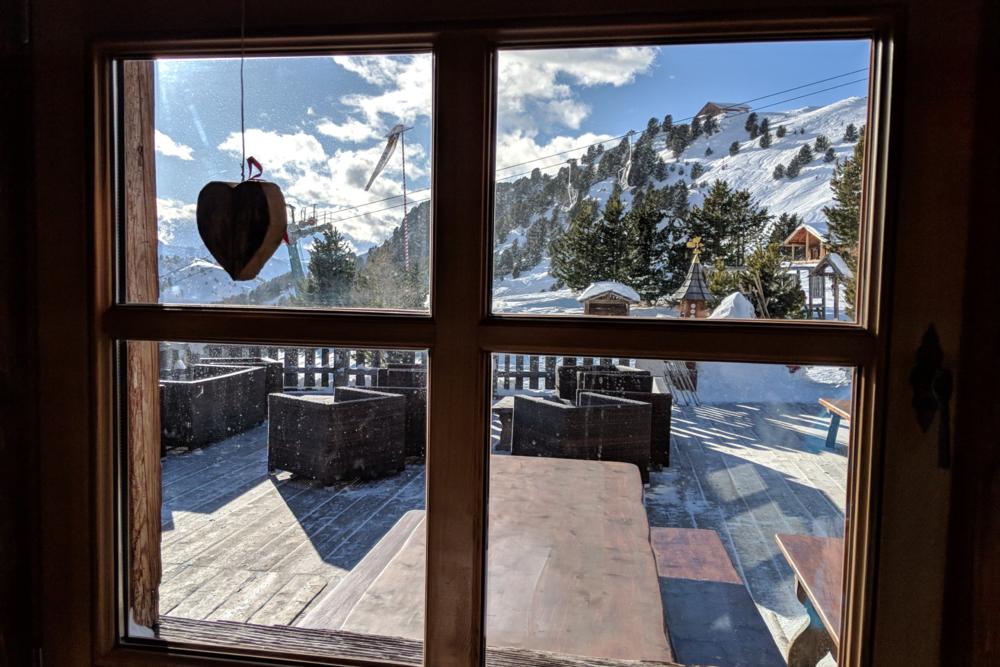 View from a hut above St Christina / Photo: Steve Dowle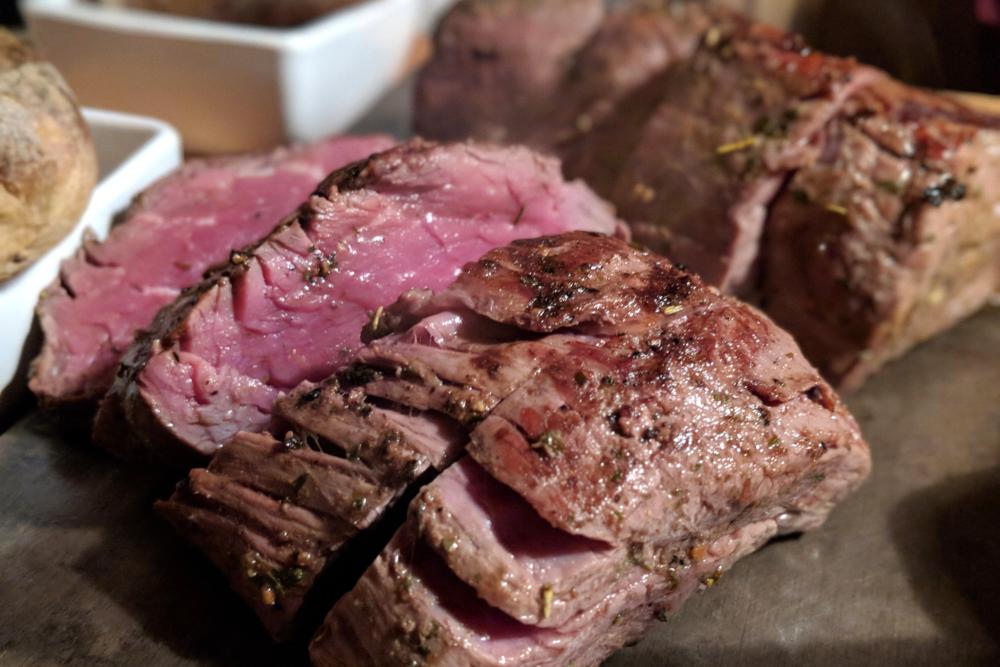 Ristorante Tubladel in Ortisei - mains / Photo: Steve Dowle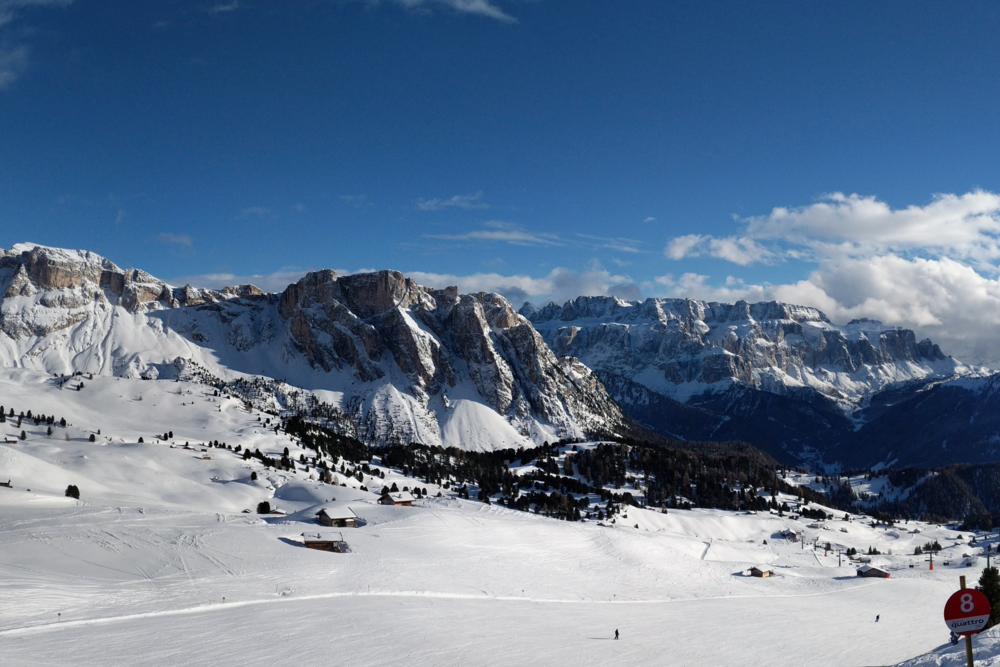 Val Gardena panorama / Photo: Steve Dowle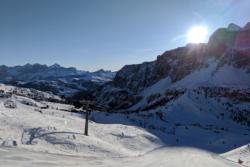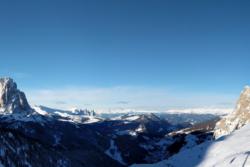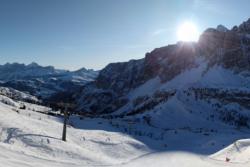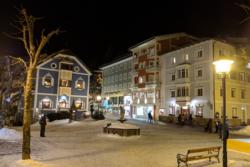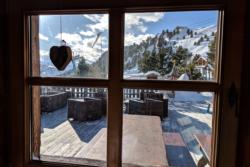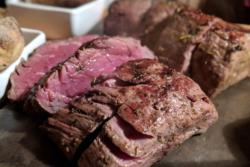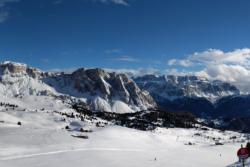 Introduction
Val Gardena is situated in South Tyrol area of Italy within the world famous Dolomites, a UNESCO world heritage site with one of the most varied examples of limestone formations in the world which date from the Triassic Period
Val Gardena is part of the dolomiti superski area, an area so vast it probably deserves its own time zone. The stats of this area is truly mind boggling - 1200km of pistes, 450 lifts, 4600 snow machines, 24 terrain parks, and therein lies the rub. The temptation will be to pour over the incomprehensible piste map and try to cover as much of this as possible, trust me here, this isn't the best strategy. Sticking to this area and a cheeky little sprint around the Sella Ronda will pay much better dividends and save Badia, Araba et al for another trip.
There are 3 main villages in Val Gardena - Selva, Cristina and Ortisei and each is well connected to the lifts. They all offer good accomodation options for all budgets, and some fantastic cuisine, however aside from some mad apres ski, none of them really offer much nightlife beyond that.
The villages are pretty low ranging from 1200-1500m, so natural snow cover can sometimes be an issue. The area has heavily invested in snowmaking, which will guarantee good coverage on pistes, but is something to consider early and late season. There also continues to be a huge investment in the lift system, especially the lifts running from the villages, which has seen queues first thing dramatically shorten.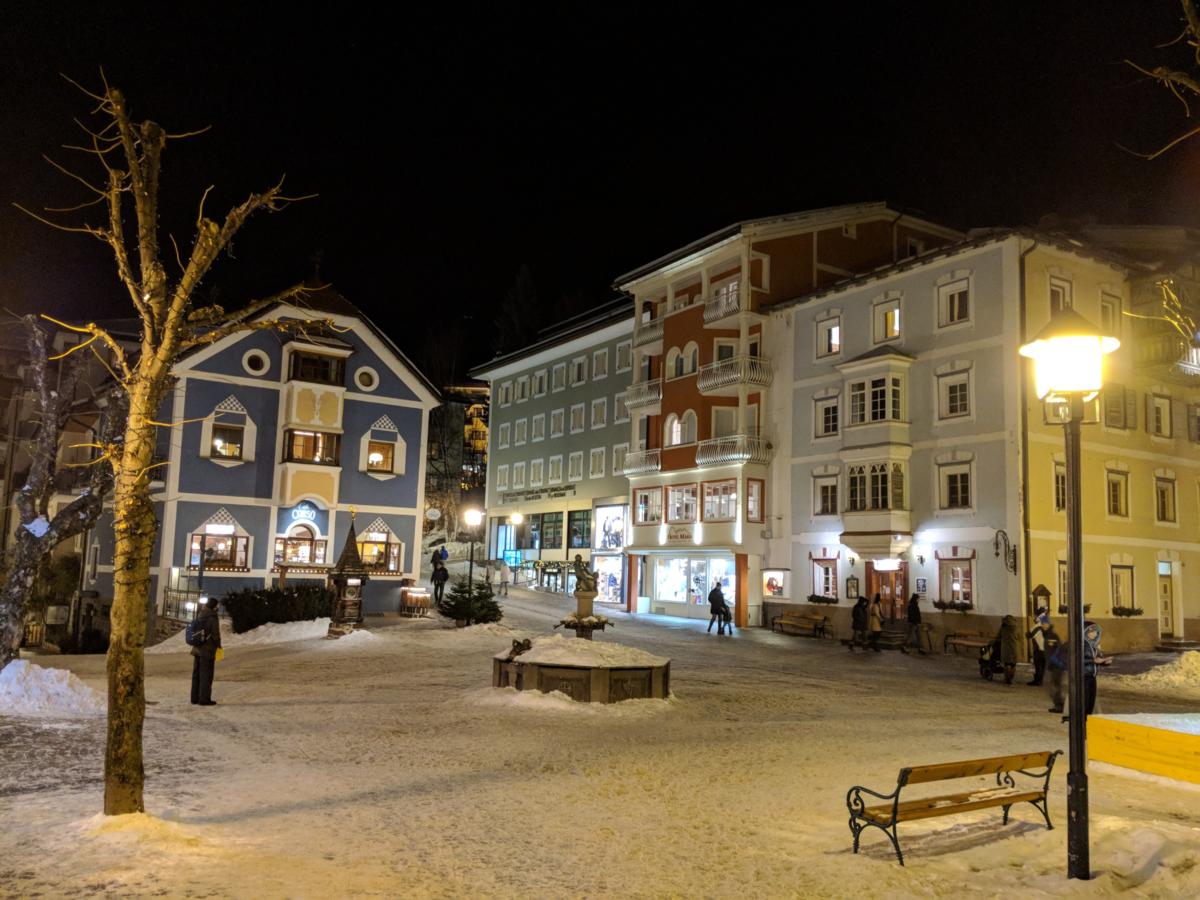 South Tyrol has always been a very independent area and it's rich culture and traditions demonstrate this. Once part of the Austro-hungarian empire, it was used as a bargaining chip in first world war to get Italy's allegiance by the allies, and as such the dominant language is still German. This manifests itself quite nicely for the casual visitor with lively apres ski that feels very Austrian but luckily the cuisine has a very Italian influence!
One of the many unique aspects of this area is the abundance of family run restaurants all over the mountain serving local cuisine. You won't find any 10 euro prison like dollops of Spaghetti bolognese here, each of the huts offer something different, so do explore, enjoy a bowl of hay soup, and go with the flow.